You are here
Top 6 Resources for IT Help
Monday, August 29, 2022 - 13:09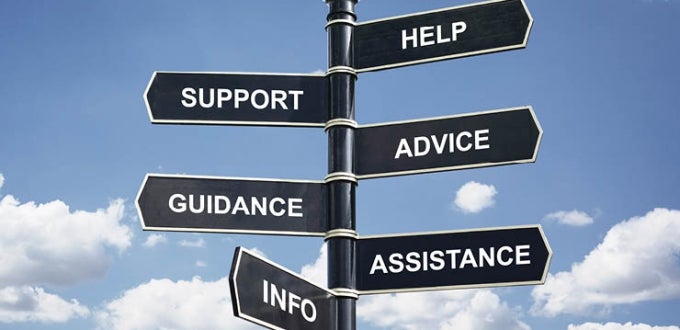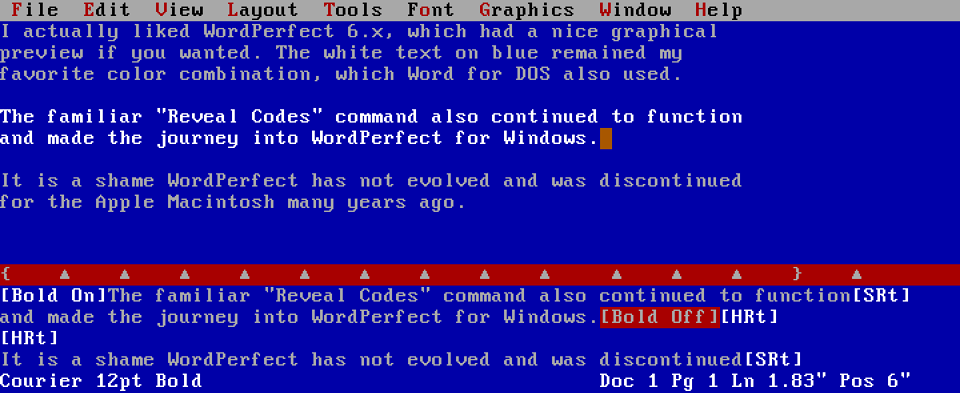 Technology gets smarter and more intuitive with every passing year. If you have no memory of slogging your way through a word processing program that looked like this (right), then consider yourself lucky.
But even as technology has gotten more advanced, you still occasionally run into a snag and have no idea how to resolve it. Fortunately, Pitt IT has a wealth of resources to help when you run into a problem. Here's our top six.
The 24/7 IT Help Desk (pi.tt/help) is your go-to resource whenever you have an IT question or problem. As the name implies, it's open 24 hours a day, seven days a week to help resolve any issue you're experiencing. What's more, it's open every day of the year.
When you contact the Help Desk, you'll be speaking to a live person specifically trained in Pitt's computing environment. If needed, you can share your screen with a consultant or let them take remote control of your device. You can even make an appointment for someone to come to your on-campus room or office to provide on-site support.
There are several ways to contact the Help Desk. For immediate issues, call 412-624-HELP, send an email to helpdesk@pitt.edu, or start a live chat. To report a service issue (like Wi-Fi isn't connecting) or ask a general question, you can also submit an online help ticket.
Sometimes, an issue requires hands-on help. With Drop-In Support (pi.tt/disd), you can bring your device to either the University Store on Fifth or the new location in G-67 Cathedral of Learning to work one-on-one with a help consultant.
This service is ideal for troubleshooting a tricky issue; identifying and removing a virus; or setting up a new computer and installing software. For time-consuming processes, you can even drop off your device and they'll give you a call when it's ready. Note that Drop-In Support cannot be used for hardware repair. You'll need to contact the store/site where you purchased it or the device manufacturer for hardware issues.
Many people are capable of handling their own tech if they're just given the necessary information. That's why Pitt IT provides step-by-step instructions for many of the most frequently asked questions right on the technology.pitt.edu website.
Many common processes (like setting up an account or getting connected) are on the dedicated page for the service, so just search for it using the search bar in the upper right corner. You can also check out the collection of How-To Documents from pi.tt/help.
If you're using an app or skill that you have no experience with, you might need more than a quick help sheet. You are probably a pro at using YouTube to find tutorial videos, but take it to the next level with professionally-made, high quality training courses from LinkedIn Learning.
Simply log into https://linkedinlearning.pitt.edu and search for the on-demand course that's right for you; most are just 60 minutes. Click on "My Learning" from the top navigation, and then select "Recommended by University of Pittsburgh" for curated collections of courses related to software commonly used by students, faculty, and staff.
#5) Password Help
Forgetting your passwords is a huge pain. So make sure you know what to do if you if forget your University Computing Account password. The easiest way to recover your password is with the Password Reset Service. Just click "Forgot Password" from the Pitt Passport login screen, answer a few security questions, and you'll be able to reset your password. Quick and easy.
However, you need to set up the security questions in advance for this to work! Go to accounts.pitt.edu > Login & Security > Change Password and select Update Security Questions. If you haven't set up your security questions or you forget the answers, stop into any Student Computing Lab to have a consultant reset it for you.
But you have way more passwords than just your Pitt one. If you're being safe, you'll use a different password for each online account. How do you keep track of all of them? You don't. You just remember one master password and let a password manager do the rest. Pitt Password Manager (LastPass) can generate unbreakable passwords for every account, save them in your vault, and autofill them on any device. You just need to remember the master password. We recommend a passphrase that's long, but easy to remember, like "IHave2BrothersJohn&Gus!".
Pitt IT Tech Ambassadors aren't professional support consultants. They're students just like you who happen to love tech, know all about the IT services available at Pitt, and want to make sure you know all about them too! Ambassadors can help you figure out what free tech is available, show you how to get it, and tell you what it does. Look for them around campus (they have special t-shirts and pins to help you spot them), at campus events, or follow them on Instagram (#TechAmbassadors). Check out the Tech Ambassadors website to get to know them!
You're Not Alone
Whether your IT issue has stopped you in your tracks or just left you a little frustrated, you aren't on your own. Get to know the help resources available to you so you can fix it and forget it.
-- By Karen Beaudway, Pitt IT Blogger