You are here
Reset Your Password Online if You Forget It
Overview
Students, faculty, and staff who forget their University Computing Account password can use the Self-Service Password Reset Service to reset their password online quickly and securely. You must select and answer three online security questions before you can use the Self-Service Password Reset Service. If you forget your password, you will be prompted to answer these security questions in order to verify your identity. If you forget your password and have not set your security questions, you will need to visit a Student Computing Lab to have your password reset.
Note: If you have a sponsored account, you must ask your Responsibility Center Account Administrator or the account sponsor to contact the 24/7 IT Help Desk on your behalf.
Reset Your Password if You Have Forgotten It
1. Click the Forgot password? link on the login page of My Pitt (my.pitt.edu).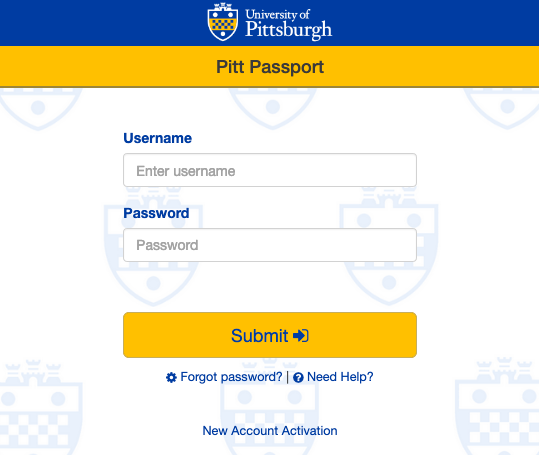 2. Enter your University Computing Account Username and Date of Birth. Click Next.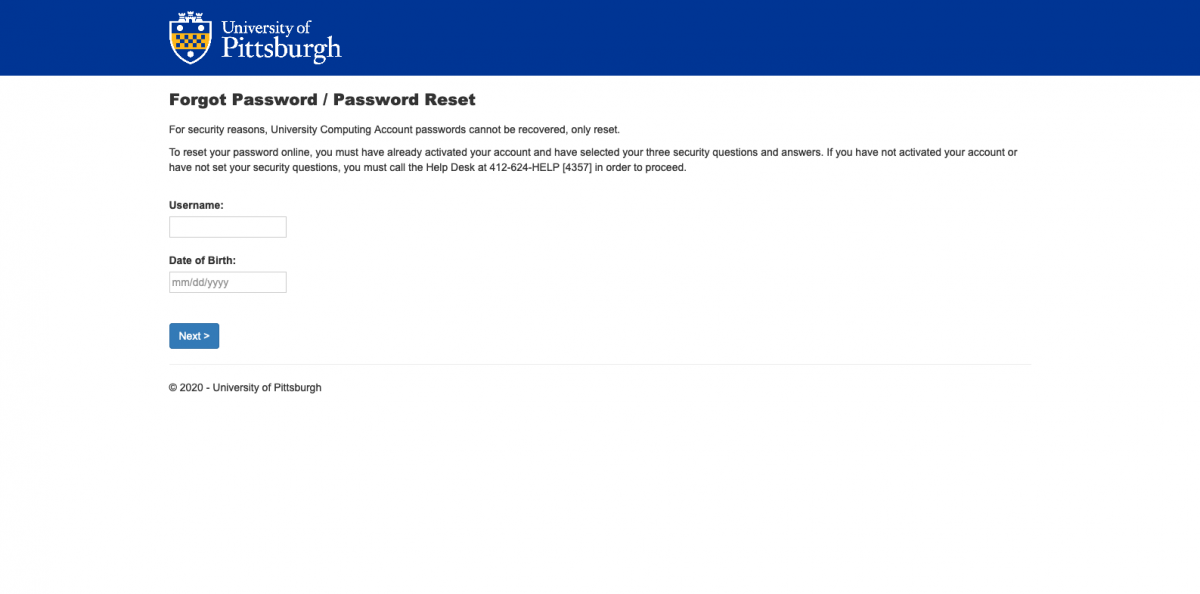 3. Answer your three security questions and click Next.
4. Enter and confirm your new password, then click Submit.
Your password has been successfully reset.
Important: You Must Have Set Your Password Security Questions to Reset Your Password Online
If you have not already set your questions, here is how to do so:
1. Log in to accounts.pitt.edu
2. Click on Login & Security
3. Click Change Password
4. Select the Update Security Questions
5. Complete the required sections
6. Click Update Questions
Get Help
The 24/7 IT Help Desk at 412-624-HELP (4357) is available 24 hours a day, seven days a week to answer your technology-related questions. Questions can also be submitted online.