You are here
Tools to Turn Your Home Office into Your Pitt Office
Monday, March 16, 2020 - 14:16
The University's measures to control the risk of the COVID-19 virus will require students and faculty to engage in online teaching and learning for the remainder of the semester, with most operating from off-campus. Many faculty and staff are already working remotely, and even more are making plans to do so.
Those who are new to working remotely can find the transition difficult. While some features—like working in casual clothes and avoiding the commute to campus—are easy to get used to, there are challenges to working off site, from having the appropriate work resources to be fully productive, to coordinating with team members and feeling connected.
Pitt IT has the tools you need to do your school or professional work effectively from any location, so that your home setup feels a whole lot like your on-campus environment. While you won't be able to just stop by someone's desk, these resources will help you keep on track and in touch.
Online Productivity and Collaboration Tools
Microsoft 365 provides all Pitt students, faculty, and staff with cloud-based software. With Office 365, you'll have remote access to all the Microsoft software you use on campus to help you make a seamless transition from campus to home. Alternately, you can use Office 365 Pro Plus to install apps on up to five computers, five tablets, and five smartphones—including your home devices.
Here are the Microsoft 365 tools you can access today from portal.office.com:
Get Microsoft 365 Today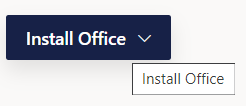 All Office 365 cloud apps can be accessed from portal.office.com—just log in with your Pitt credentials. In addition, mobile apps can be downloaded from the Pitt App Center.
You can download desktop apps onto your local device from the Install Office button on the top right corner of the portal. However, remote workers generally transition to cloud-based work for increased flexibility, accessibility, redundancy, and security.
-- By Karen Beaudway, Pitt IT Blogger