You are here
Greeting Our Guests
Tuesday, February 15, 2022 - 20:11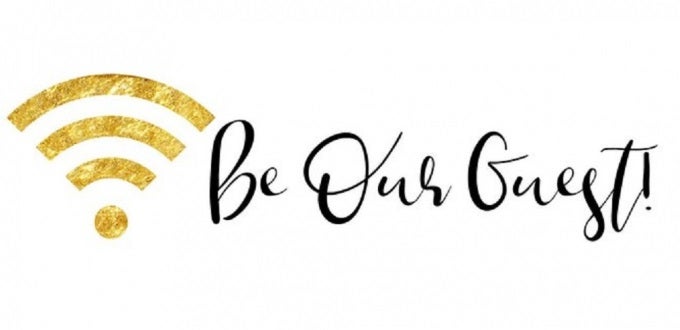 With the University open for in-person activities, registered guests are welcome to campus. Pitt IT offers three networks to provide Wi-Fi service at no cost for any visitor. Here are five things you need to know to choose the most convenient option for connecting your visitors to Pitt's Wi-Fi networks, so they can work, study, and communicate easily while they're here!
Visiting During COVID
Pitt campuses are closed to the general public, but University members can register a guest online. Registered guests will receive a confirmation email that they are required to present upon arrival on campus. University housing residents may host up to three guests at a time; they are not required to complete this registration, but guests should check in at the residence hall security desk. Academic visitors are governed by the standard processes usually in place for these individuals.
Three's Company
Pitt provides three Wi-Fi network options for visitors: Eduroam, Anyroam, and MyResNet Guest Wi-Fi.
Eduroam is a worldwide "roaming access" service developed for the research and education community. Institutions across the globe participate in the network, including Pitt and UPMC.
Anyroam is from the same organization that operates Eduroam, giving institutions a way to offer free Wi-Fi on the Eduroam network to visitors who don't have Eduroam credentials.
MyResNet is ideal for guests of students living in the residence halls on the Pittsburgh campus and requires sponsorship from the resident student.
Where the Wi-Fi Works
The Eduroam and Anyroam Wi-Fi networks provide coverage for the Pittsburgh and regional campuses. Both networks can be accessed in academic and administrative buildings on all campuses. They also provide coverage in campus shuttles and select outdoor areas on the Pittsburgh campus, as well as residence halls on the regional campuses. MyResNet provides Wi-Fi service in the Pittsburgh campus residence halls, including the dining halls located in the Towers and Sutherland Hall.
Be Our Guest
Each network option is appropriate for different guest affiliations:
Visitors from UPMC or a participating Eduroam institution should use the Eduroam network. Most visitors affiliated with an accredited university, teaching hospital, or research institute can use Eduroam.
Other campus visitors—including alumni, prospective students, parents, sports fans, and contractors—should use the Anyroam network.
Guests of students living in a Pittsburgh residence hall should use MyResNet while in the student's room, and the Eduroam or Anyroam network on other areas of campus.
Get Connected
Each network has different access requirements. Be sure to tell your visitors how to connect to Wi-Fi while here at Pitt. (See detailed instructions at pi.tt/guestwifi.)
Eduroam: Connecting to Eduroam is easy. Visitors from a participating institution just pick Eduroam from the available Wi-Fi networks, and log in with their home institution's username/password. No additional device configuration or Pitt login credentials are needed.
Anyroam: Anyroam does not require a password, but visitors need to configure their device for Anyroam when they arrive on campus. To configure a device, select the PITT GUEST WI-FI SETUP network; the login page will open in a browser. Click Register Your Device for Anyroam under Option B and follow the prompts to install the certificate. Once a device is set up, it will automatically connect to the Anyroam network on campus.
MyResNet Guest Wi-Fi: Access needs to be granted by a student living in a Pittsburgh residence hall. Just log in to MyResNet.com and click Manage Devices at the top of the page. Then enter your visitor's device info and MAC address and then click Add Device. After your guest leaves, log back into MyResNet > Manage Devices, and click Deactivate next to the guest device. You can delete the inactive device to remove it from your account completely.
Welcome to Pitt, Visitors
Become familiar with Pitt's guest Wi-Fi options now, so you can welcome visiting scholars, speakers, collaborators, prospective students, and friends to campus! Learn more about Eduroam, Anyroam, and MyResNet Guest Wi-Fi so you can direct people to the right option when they come to campus.
-- By Karen Beaudway, Pitt IT Blogger