You are here
7 Tech Tips from a Graduating Senior
Wednesday, June 10, 2020 - 00:18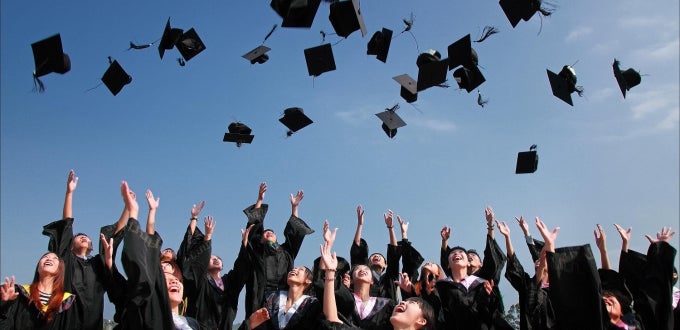 When I came to work for Pitt IT, I didn't really know what to expect. Growing up in the information age, I'm no stranger to technology. You might relate to me—you've got multiple social media accounts. You order things online when you need them. You're shocked when your landlord doesn't let you pay your rent virtually.
I thought I was so tech savvy, but I soon learned that wasn't really the case. There were dangers I didn't know about, and great resources I wasn't using. For my last Panther Bytes blog post, I thought I'd compile some of the top tech tips that I learned throughout my time with Pitt IT. Enjoy!
1. Use unbreakable passwords. UNBREAKABLE.
I used to be so lazy about passwords. I mean LAZY. I dreaded having to change my Pitt Passport login, and whenever I got the notification that it was time to change it, I'd say: "Are you kidding me? I have to add another exclamation point to my password AND remember it?" But guess what—weak passwords account for 81% of hacked accounts. And if you use the same password for everything and one of them gets hacked, its o-v-e-r over. (One character different doesn't make it unique!)
Through Pitt IT, you have access to something called a password manager. You can use it to generate super unique passwords, and then store them in the app. You only have to remember one master key to access them. Using Pitt Password Manager (LastPass), you can have strong passwords to all of your accounts without compromising ease.
2. People can find so much about you from your social media.
Did you ever go through a phase where your accounts were public? Maybe you had an Instagram influencer pipe dream for a while or wanted to let people share your graduation post on Facebook. I cannot stress ENOUGH how much your accounts need to be set to private. Not only that, don't let strangers follow or friend you. And although that birthday love is so much fun, publicizing where you live, your birthday, and other random facts about yourself can give an identity thief everything they need.
3. Do everything you can to protect your devices.
Your laptop needs antivirus protection! There are so many viruses and malware floating around out there trying to infect your device. Think about all the things that you do on your laptop—fill out tax forms, shop, message people. Do you want that stuff to get hacked? You can get Anti-Malware (Malwarebytes) Protection from the Software Download Center. Pitt IT also recommends several great (and free) antivirus software apps. Microsoft Defender is already part of Windows 8 or 10, which is super convenient. AVG or BitDefender Antivirus are also great programs. They will add a thick layer of security to your device.
4. For the love of all that is Pitt IT, do NOT use public Wi-Fi.
I cannot stress this enough. Think twice before using public Wi-Fi. You know when you go to a coffee shop with your friends and they're like "Omg!! There's free Wi-Fi!" Or when you go out with your friend who only gets one gig a month and you have to plan around their data needs? Public Wi-Fi is unsecure and incredibly easy to hack. Just imagine there's someone peeking over your shoulder, writing down everything you're doing. Stranger danger! If you need to access a University resource from public Wi-Fi, make sure you first connect to PittNet VPN (Pulse Secure). It creates a secure, encrypted connection to University resources even in the middle of Starbucks.
5. Use free cloud storage like it's your fridge during quarantine.
You get free cloud storage on OneDrive during your time at Pitt. Free. Cloud storage. Do you comprehend the POWER you have? You can upload every assignment you have ever written and STILL have space to start writing your autobiography. But wait—there's more! When sign into your Office 365 apps, it will automatically save and sync files in your OneDrive across devices—but only if you actually save them to OneDrive!
6. Building your resume takes time, and LinkedIn matters A LOT.
Recruiters LIVE on LinkedIn. Beefing up your LinkedIn profile is essential. You can easily build connections by searching the Pitt alumni network on LinkedIn. Connect with Pitt alumni, but also your current peers, professors, and people you work with. This can get you access to people who work in the industries you're interested in.
Another way to boost your LinkedIn profile is by using LinkedIn Learning. As a Pitt student, you get FREE access to this. I'm talking access to over 13,000 video courses on basically anything you can imagine. And each course is taught by an experienced industry professional, so you know it's credible info. By completing courses, you can earn certifications in the skills that recruiters look for. And when you finish a course, you can add it right to your profile.
7. The Virtual Lab. That's it, that's the tweet.
Everybody's used the student computing labs. Maybe you had to print something out, or needed a place to study during finals week. Maybe the labs are your second home and you bring a toothbrush and change of clothes every time you go.
A couple of months ago, Pitt IT launched the Virtual Lab. It gives you remote access to the Lab computers. That means you can access all of the programs available in the labs. I'm talking Adobe Creative Cloud Suite. I'm talking coding software or statistics programs, if that's your cup of tea. If the Virtual Lab existed a couple of years ago, I wouldn't have had to spend money on my own Adobe subscription. What a win! By the way, the virtual lab will still be here when you all head back to campus—it's not just for quarantines.
It's been a long and interesting year, and I've learned so much being a part of Pitt IT. I hope these parting tech tips will help you take the virtual world by storm!
So long, Pitt IT friends. And now, on to my next journey! Hail to Pitt!
—Tabitha Barnes, Pitt IT Blogger