You are here
Become a Tech-Savvy Religious Diversity Advocate
Friday, September 2, 2022 - 11:55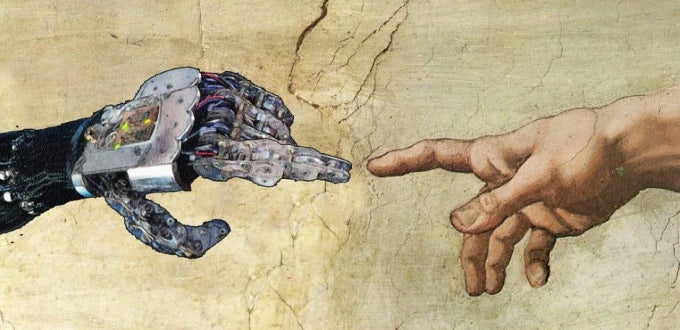 After enjoying a long Labor Day weekend, many of us are already looking forward to Thanksgiving and Christmas. But for students, faculty, and staff of other faiths, the next major holiday may not be either one of those.
University of Pittsburgh policy prohibits students from being penalized for absences on religious holidays, and faculty meetings and important events should not be scheduled on work-restricted holy days. Technology can make it easier to be sensitive to religious diversity and to support those who do not work or attend classes on religious occasions. Here are four steps for leveraging technology as you support religious diversity.
1. Plan Ahead and Mark Your Calendar
The first step is to know when religious holidays fall and plan accordingly. The Office of Equity, Diversity, and Inclusion (OEDI) publishes a Holiday Calendar each year. It's incredibly comprehensive and includes a wide array of faith, national, and ethnic celebrations. Check it out at the beginning of the term.
To ensure you schedule appropriately, add holidays to your calendar. It's way easier than it sounds, because Outlook can do much of it for you!
Go to File > Options and select Calendar.
Scroll down to Calendar Options and click the "Add Holidays" button.
US holidays are selected by default; you can pick other countries if you work regularly with colleagues or students located abroad.
Select Christian, Jewish, and Islamic (Shia and Sunni) religious holidays and click OK.
They'll now appear on your Outlook Calendar.
Unfortunately, Outlook doesn't include Hindu, Buddhist, and other religious holidays, but the OEDI calendar does. You can add these as Appointments in Outlook. Be sure to show the time as Free in your calendar if you're not observing them yourself, or others will think you're unavailable on those days.
If you are observing a holiday and will not be in class or at work, make sure that others can see you will be out of the office that day. Select New Appointment to add the holiday to your calendar. Mark the amount of time you'll be out (e.g., all day) and show the time as "Out of Office".
Note that not all holidays are work restricted. A little Google goes a long way in helping you narrow down the holidays that you should try to schedule around.
Communicate Clearly and Early
Communication is key when it comes to respecting differences. Create a two-way flow of information to avoid conflicts.
Professors should ask students to message them via Canvas or email them about any religious absences and schedule accordingly. Conversely, students should inform their instructors via email or Canvas well in advance of any religious absences in order to give them ample time to make schedule adjustments or determine make-up arrangements.
Similarly, colleagues should inform coworkers of religious conflicts with meetings or events, while meeting schedulers and planning committees should make it standard operating procedure to check for holiday conflicts, especially when scheduling large, public, or mandatory events.
Ideally, organizers avoid scheduling meetings on important religious holidays. However, it's likely that someone will accidentally schedule something on a religious holiday without realizing it. Once again, Outlook can facilitate communication.
If you get a meeting invitation for an event that falls on a holiday, select "Edit the Response before Sending" and, if you feel comfortable doing so, note that you will be unable to attend due to the holiday.
You can also select "Decline and Propose a New Time", which brings up the Scheduling Assistant to help you suggest a time when other invitees are also free.
If someone declines or proposes a new date for a meeting due to a holiday conflict, try to reschedule the meeting if at all possible.
Anticipate the Absence
Once you become aware of a religious conflict, it's important as the instructor or meeting organizer to accommodate people as much as possible. The most obvious accommodation is to reschedule a meeting, event, test/quiz, or due date, if possible. But the reality is that we can't alter University classes and business to avoid every religious holiday. Still, there are many things you can do to ensure that those who are unable to attend live can have a similar experience later.
Instructors are encouraged to pre-record (or record live) their lecture using Lecture Capture (Panopto). The recording, presentation, handouts, and assignments should be clearly posted in Canvas for impacted students. (Contact your IT administrator or the Center for Teaching and Learning if you need assistance in accessing recording equipment or using Panopto.)
Similarly, Zoom and Teams events can be recorded for those unable to attend. Be sure to share any handouts, notes, and action items as well. If the meeting will be held in person, schedule it in a conference room with videoconferencing equipment so it can be recorded clearly.
Make it Up
After the holiday, make it easy for students and colleagues to complete tasks they missed.
If a make-up test needs to be proctored, use Zoom to observe students and enforce time limits.
If you have an attendance requirement, use Panopto viewer stats to ensure students watched the Panopto or Zoom recorded lecture. Log into Panopto, go to your recording, and click on Stats. Scroll down to Top Viewers, then click on "View All" to see who viewed the video.
If your class has a participation component, ask students to leave a comment on your Canvas page about the lecture or topic.
Use Teams to give people a chance to comment, accept a follow-up task, or volunteer to participate in a committee.
There are several tools to help schedule a good time for make-up tests, meetings, trainings, or events. These are especially helpful when multiple people are impacted.
Use Outlook's Scheduling Assistant to identify times for faculty and staff meetings.
Outlook's FindTime plug-in is an ideal solution when working with people whose calendars are not visible in Outlook (like students). Simply install the plug-in and create a FindTime poll with suggested make up dates/times.
Utilize IT to Support Diversity
The University of Pittsburgh is committed to creating a diverse and supportive environment. Utilizing Outlook, Canvas, Panopto, Zoom, and/or Teams can help you be a stronger diversity advocate.
-- By Karen Beaudway, Pitt IT Blogger