You are here
3-Phase Plan for Virtual Job Searching
Wednesday, May 27, 2020 - 09:44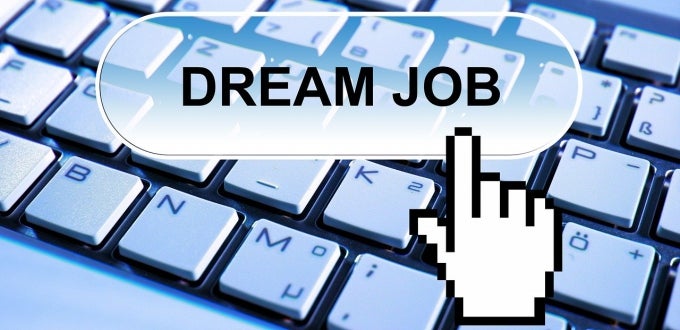 Finding a job or internship during a pandemic is tough. Whether it's finding the right position, preparing your materials, or acing a virtual interview, navigating a non-traditional hiring process can feel overwhelming.
Pitt Career Center consultant Emily Bennett says that the most unique challenge about finding a job during this time is becoming comfortable with feeling uncomfortable. "It's alright to mourn the loss of what you thought your last semester or post-graduation plans would look like, but the sooner you come up with an alternative strategy, the better." Luckily, the Career Center and Pitt IT have some great resources to help you hit the ground running.
Phase 1: Finding Job Opportunities
Bennett recommends a company-first approach to job searching: find a company you're interested in, and search their career pages for openings. Then, get in touch to learn more information about current or future openings. Here are some helpful sites when job searching:
Phase 2: Prepping your Applications
Hiring managers want to see an array of materials from you, like your resume, cover letter, and online portfolio. Here are some Pitt IT services to simplify the process of assembling your application materials.
Phase 3: The Interview
Virtual interviews are your chance to let employers put a face to the name and make a great impression. Here are some tips to help you nail your virtual interviews:
Do a mock interview. Through Pitt, you have access to Big Interview. This platform can help you learn and practice answers to general, behavioral, and technical questions. It provides mock interviews, coaching, and advice tailored to your industry and experience level.
Treat it like a normal interview. Just because you're at home, doesn't mean you should be less professional or prepared. That means reading up on the company, preparing some questions to ask, making eye contact, practicing good hygiene, and yes—wearing pants.
Be aware of your background. Place your lighting facing you, behind your computer, so you're clearly visible. Clean your background so there are minimal items in view. Don't use a virtual background—calling in from outer space makes an odd impression. Tell housemates that you'll be in an interview, and keep the door and windows closed to avoid interruptions and noise.
Test your audio and video beforehand. Technical difficulties are big time wasters during a limited interview, in addition to being painfully awkward. Do one—or three—test runs to make sure everything runs smoothly. Ask family members to log off Wi-Fi to ensure strong service.
Send a follow up e-mail. After the interview, send a follow-up email thanking them for their time and reaffirming your excitement for the position. While always important, it's even more critical during this time of social distancing, when the hiring process is so impersonal. Every bit of communication and personality counts!
Although this is a challenging time for job-seekers, Pitt IT and the Career Center are here to help. Bennett is hopeful for those graduating: "As someone who graduated two months before the 2008 recession and had her entire plan upended, it forced me to understand that there are factors outside of my control, despite working very hard and having the best intentions." Bennett used the opportunity to pursue her own side project that eventually grew into a business. "It led to some pretty amazing things that I could never had imagined."
—By Tabitha Barnes, Pitt IT Student Blogger