You are here
BeyondTrust Goes Above and Beyond
Wednesday, December 7, 2022 - 10:08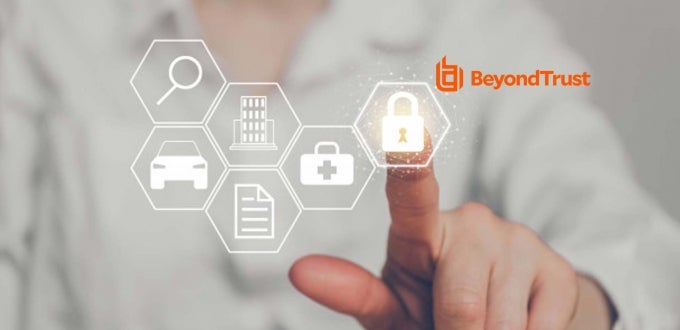 The work world was flipped on its head in March 2020 as world health experts declared a global pandemic. Students were sent home, buildings were closed, and everyone was left trying to figure out how to live and work remotely. Over the next year and a half, we have emerged from our houses to engage in person again.
But we didn't just pick up where we left off. Here at the end of 2022, some of us find ourselves in the hybrid work environment, which can be customized according to the department and worker. On days people need to attend meetings, talk with donors, or teach in person, they can come onto campus. On days they're sorting through files and writing e-mails, many Pitt faculty and staff have the option to work from home.
The hybrid model was a long time coming, offering tremendous benefits to employees and the University. But it also comes with some challenges. IT staff quickly realized that finding efficient and effective methods for providing remote IT support would be critical for supporting colleagues who rely on technology to work from their homes.
Shopping for Support During a Pandemic
After studying Information Sciences at Pitt as an undergrad, Jim Bowman knew he wanted to work at the University. He now serves as the information systems administrator for Philanthropic and Alumni Engagement (PAE) for Health Sciences.
On a typical day, Bowman helps PAE staff with issues like desktop support, connectivity issues, email not working, etc. These problems were solved quickly pre-pandemic by just moseying over to someone's desk to fix the problem in real time. When the pandemic hit and everyone had to work from home, that was no longer possible. His team had only one week to get everyone set up with a home office and onto Microsoft Teams for effective collaboration and communication. But when something wasn't working right, they had to find a way to provide support from a distance.
Bowman remembers having to meet people off-campus in the very beginning of the pandemic in order to fix issues. He once met someone who placed their laptop on the hood of the car, and he waited for them to step away before approaching, applying hand sanitizer before and after. "It seems inconvenient and excessive now," Bowman said, "but back then, we did what we had to do to keep folks working while being as safe as possible."
Bowman knew there had to be a better way to provide remote support. "Our number one need was a product that would allow for easy desktop support that didn't require face-to-face troubleshooting. As a department working with patient and other sensitive data, security was a priority to ensure HIPAA compliance, as well as other security standards," Bowman explained.
While there are many platforms that allow for screen sharing, most of them automatically black out private information … including the information necessary to fix a desktop issue. User Account Control prompts proved to be another block in the path to desktop support. UAC prompts are intended to defend against malicious software, but can also keep out individuals trying to provide help if they are not administrators on that device.
Checking Our Must-Have List
The process for finding a product solution can be long and tedious. "As with most development initiatives of this kind, an exhaustive list of requirements is defined for any solution to be considered," said Bowman. Committees were formed, vendors were met with, and demonstrations were given, which led to lots of feedback that needed to be turned into action, and quickly.
Fortunately, PAE and Bowman were not on their own during their search for a remote support solution. Pitt Information Technology lead the way, working with IT Partners from across the University to find an enterprise solution that would meet everyone's needs.
"During the transition from in-person to remote, Pitt IT did a phenomenal job right out of the gate, communicating with all of us as IT partners and keeping everyone informed of solutions they were working on," Bowman noted.
Ultimately, Pitt IT-led committees decided on a third party service called BeyondTrust to provide secure remote support. BeyondTrust was able to offer solutions to all of the challenges, plus more outstanding features. The most important feature of BeyondTrust was the Jump Client, which enables an individual to access any device they support by simply locating it in a list and double-clicking to initiate a support offer. Once the user accepts the request, the support technician is instantly granted access to the machine with administrative privileges. In other words, with the user's permission, they have remote control of the person's machine so they can check/change settings and run diagnostics themselves — instead of having to guide users through doing that all on their own and reporting back on the results.
Once BeyondTrust had been selected, Bowman's department did a pilot run and found the product to be ideal. Not only did the platform allow him and his colleagues to do their jobs effectively, but it could also be customized and deployed quickly. Only two months after everyone was sent home, BeyondTrust was in full swing for PAE.
Bowman called the Jump Client a game changer, making the process of providing support even faster than walking down the hall to that person's work area used to be. "One time, driving home from work, a Vice Chancellor called me with a time-sensitive issue that they needed an admin for. I pulled into the parking lot and using my cellphone as a hotspot, I opened up my laptop, logged into BeyondTrust, clicked on their jump client, and addressed the issue. Even in the middle of my commute home, I had the issue handled in under five minutes of receiving the call, thanks to BeyondTrust," Bowman said.
Pitt IT Moving the University Forward
Many individuals and departments have partnered with Pitt IT more in the last three years than they ever had before. Once everyone was sent home, Bowman said "Pitt IT was definitely the beacon that people started to flock to in order to support remote work."
"The hybrid environment we currently work in would have probably taken ten more years to become commonplace if the pandemic had never happened," Bowman says. "Supporting a hybrid workplace helps Pitt to stay competitive and appealing in the job market and reinforces the institution's world-class reputation. Moves like implementing BeyondTrust keeps Pitt ahead of the curve among universities and demonstrates how Pitt consistently evolves with the times."
The hybrid work environment offers a lot of benefits to the individual. For those who may work far from the University, they can eliminate the two+ hours that they would've spent commuting into work, avoid travel and parking costs, and work in a comfortable and controlled environment with fewer distractions. But it only works when everyone has the support and resources they need.
"On a day-to-day basis, IT administrators and users alike have a high level of confidence, knowing that they can get the same quality of support whether they're down the hall or several states away. It's not really a 'thing' anymore that the quality of support an admin can provide is proportional to where either party is located," Bowman said.
As BeyondTrust continues to provide unmatched support, Bowman is confident that Pitt will not become stagnant, but instead will continue developing and improving the great products it has while always keeping an eye out for new innovations.
-- Vivian Zauhar, Pitt IT Student Blogger