You are here
Upgrading to Windows 8.1
File type
Locate the downloaded .exe file in folder. The .exe file will be used for installation.
Installation
Note:
Windows 8 users can upgrade to Windows 8.1 at any time for free.
Older versions of Windows cannot be upgraded to Windows 8.1 directly. Users of Windows Vista or XP who wish to switch to Windows 8.1 are advised to order and install Windows 8 and then visit for the free upgrade to Windows 8.1. Ensure that your computer meets all Windows 8 and Windows 8.1 system requirements first.
Upgrading to Windows 8.1 from Windows 7:
Note: Windows settings and apps will be lost during the upgrade from Windows 7 to Windows 8.1. Personal files should not be affected, though it is still recommended that you back up important files before upgrading
Find and double-click the .exe file for the Windows 8.1 upgrade once it has finished downloading.
Note: If you downloaded the software to your default download location, it should be in your computer's Downloads folder.
Enter your product key in the field provided, and then click Next.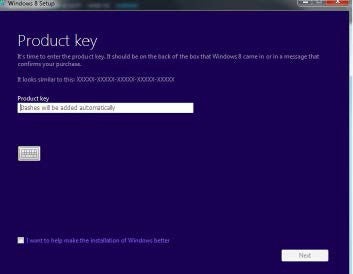 Wait while the update checks the compatibility of your machine, apps, and external devices.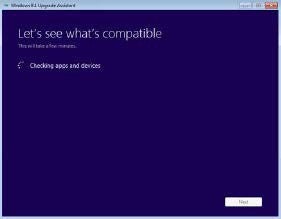 Review the compatibility report to determine which of your current programs and devices are compatible with Windows 8.1, and then click Next.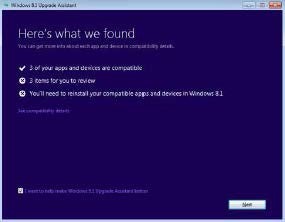 Note: Even apps that are compatible with Windows 8.1 will be lost during the upgrade and need to be reinstalled afterward.
Select whether or not you wish to keep your personal files after upgrading, and then click Next.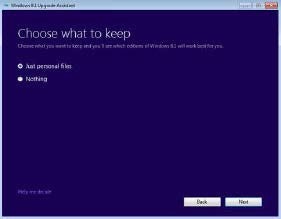 Wait while Windows 8.1 is downloaded to your computer.
Select Install now on the screen that opens once the download is complete, and then click Next.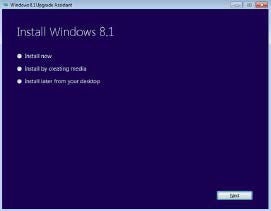 Click Install to begin the installation of Windows 8.1.
Note: Your computer will restart several times during the installation process.
Once Windows 8.1 is installed, select a color preference, give your PC a name, and then click Next.
Review the list of recommended settings, and click Use express settings to accept them (OR click Customize to change them).
Sign in to your Microsoft account (OR, if you do not yet have a Microsoft account, click create a new account and follow the on-screen prompts).
Click Next to use default OneDrive cloud storage settings.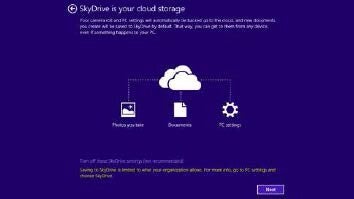 Note: You can change OneDrive settings later under PC Settings.
If any critical updates have become available since Windows 8.1 was finalized, wait while they are automatically downloaded. This may take several minutes. You may need to restart your computer again afterward.
When the upgrade to Windows 8.1 is complete, you will be directed to the new Start screen.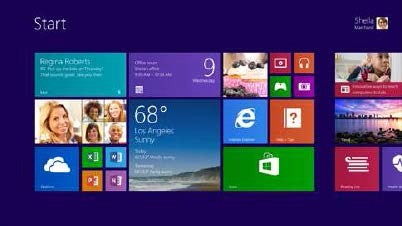 You are now ready to install your software.