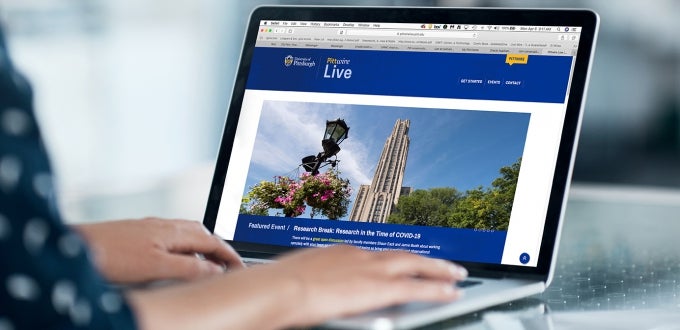 The spring semester has begun! Most of you have a semester of remote work under your belt, so now's a great time to consider what you can do to make things easier should you choose to learn at a distance. Here are five tips and tricks for acing remote classes.
1. Take Advantage of Digital Textbooks
I've been pulled (kicking and screaming) into the world of online textbooks, and I really appreciate the advantages. They save you both money and space in your cramped room—not to mention weight in your backpack. Plus, they save a whole bunch of trees and they go wherever you go! All you need is a laptop, tablet, or even a smartphone to access them.
But those perks are just the tip of the iceberg. Online manuals are interactive in a way that physical books can't be. Digital textbooks give you the freedom to highlight or bookmark content, instantly search for major terms or titles, and copy/paste (e.g., when quoting a passage or making a study guide). In addition, you can adjust the font size or listen to the audio for better accessibility. Some ebooks even include quizzes or practice questions, so you can test your understanding as you go.
2. Get Good Wi-Fi
You know that money you saved on paper textbooks? Consider applying it to your wireless service. Students in the residence halls have the advantage of MyResNet, which provides excellent broadband service to each registered device. If you're are at home or in an apartment and you need to secure your own service, this is not an area to skimp. The speeds you had before COVID-19 may not cut it with everyone connecting online simultaneously, streaming video and audio content or using videoconferencing technology. To be sure your plan can accommodate all the people in your home during peak usage, estimate the minimum level of residential service you will need.
3. Load Apps on Everything
Online classes enable you to do coursework or attend classes from anywhere, on any device … if you're set up to do so. While many apps and services have web portals, they are not optimized for mobile use and will be hard to use. Make life easier by downloading important mobile apps onto each of your mobile devices. Some of the must-have apps include: Zoom, Canvas, Pharos Print, and Pitt Mobile. And don't forget productivity apps, like Microsoft 365 (especially Word and OneDrive) and the LastPass app, so you don't have to remember/store each password on each device. You can go directly to the Apple or Google app stores, but it's easier to search for Pitt-specific apps from the Pitt App Center.
4. Be Just a Tad Prim and Proper
It's nice to be able to take classes in your PJs, without showering, while eating a Kind bar. But don't take those creature comforts too far. Stay engaged with your body and mind. Instead of laying in bed or the couch, sit up in a chair positioned at a desk or table, with your feet on the ground and your back supported. Make sure the screen is at eye level, even if that means propping it up.
Good ergonomics help prevent neck and back discomfort and prevents eye strain by ensuring the screen is at the optimal distance and angle. Ergonomics also impact energy and focus. When you're in a sleeping position, your body and mind will respond accordingly. Not only will you tend to become drowsy and disconnected in class, but it can disrupt your natural sleep patterns at night.
5. Pay Attention to the Details
Little annoyances become magnified when you are spending more time online for critical work. Here are a few odds and ends to keep in mind.
Make sure you have sufficient lighting in the right position. It should not shine directly into your eyes or cause glare on your screen. Also, make sure your screen is not too dim or too bright. Go ahead and Goldilocks the crap out your lighting!
Get comfortable earphones. Large, over-the-ear headphones are more comfortable for prolonged use and provide better noise canceling. If you use earbuds, be sure they fit comfortably in your ear. Wireless earbuds with over-ear hooks produce less downward pull, which helps prevent ear discomfort.
Keep your mobile devices mostly charged. The sweet spot for prolonging battery life is 30–80%. Don't let your mobile battery get to red before you plug it in, but also don't keep it continuously plugged in. Consider bringing a power bank if you'll be using your device on the go.
Learn how to use your apps. Microsoft 365, Zoom, and other vendors have online training videos and documentation to help you get started. The Help button in Canvas accesses their training resources. On-demand LinkedIn Learning courses can teach you the ins and outs in just an hour or two.
Hit the ground running this semester. These tips can help you work more efficiently, effectively, and comfortably for whatever the new normal has in store.