You are here
Chart Your Professional Course with Technology Training
Thursday, April 30, 2020 - 09:40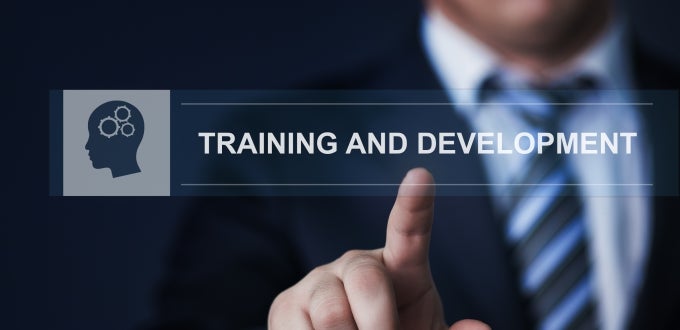 The spring semester has ended. It was wild, but we stuck together, stayed agile, and leveraged new technologies to transition to remote operations. Time to take a deep breath. For many faculty and staff, the summer semester may be a little less busy. Combined with the scheduling flexibility of working from home, the next couple months are an ideal time to think about your long-term goals. This summer, prioritize your professional development needs by signing up for technology workshops from Pitt IT through the Human Resources Faculty & Staff Development Program (FSDP).
Technology Training Is a Vital Stop on Your Career Path
Pitt IT classes help you learn the ins and outs of the apps you're using. But technology training also supports your professional goals in ways that go way beyond the specific technical skills they teach.
Increase Your Productivity: You have a lot of work to do and not enough time to do it. The more effectively you use technology, the more quickly and accurately you can get things done. Not only will you spend less time "figuring it out", you'll also learn more efficient ways to do things that you hadn't even realized were possible.

Prepare for the Job You Want: Training isn't just about your current work. Learning the technology skills that you'll need for the job you hope to have makes it more likely someone will give you that opportunity. Moreover, training demonstrates an active interest in your professional development that your supervisor or a potential boss will notice.

Improve Your Impact: Technology is a powerful tool. Using the right tool—and using it well—improves all aspects of your work … even ones that aren't specifically tech-related. With effective utilization of IT solutions, you can: better support students, faculty and staff; automate processes for the convenience of your customers; free up more time to provide other services; and facilitate coordination and open communication.

Gain Pitt-Specific Knowledge: There are many options for learning technology skills, from LinkedIn Learning to third-party training. But Pitt IT's technology training is tailored to the University. It covers the features available through our licenses, and it is specific to Pitt's security, access, and network policies. This makes it easier to directly apply what you learn.

Extend Your Professional Development Resources: Save money, time, and travel with Pitt IT training. Workshops, now conducted online, are free for faculty and staff, and are just 1–3 hours long.
Take Your Professional Development into Your Own Hands
While many Pitt students are taking a break from their studies during the summer term, check out the Pitt IT Events Calendar and enroll in a few classes that can help you take the next step in your career.