You are here
Anything Skype Can Do, Teams Can Do Better
Tuesday, July 14, 2020 - 18:41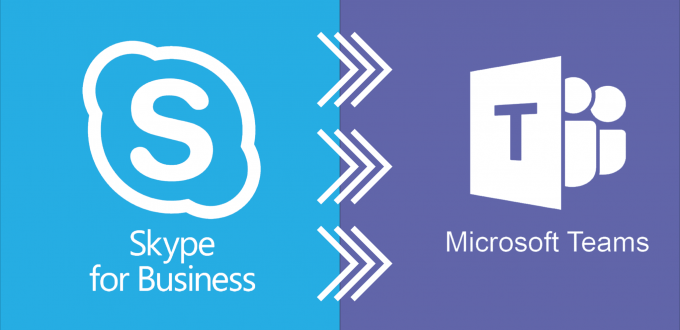 While many people have discovered that Skype for Business is a pretty useful app, there's even more to love about Microsoft Teams. In fact, when Microsoft acquired Skype, they incorporated its best features into Teams— plus lots of additional features and better integration with Office 365—for a superior communications tool with significantly more functionality. Plus, Teams has equivalent desktop and mobile apps for Windows, Mac, Linux, and web clients, so everyone can get in on the action!
Here's a quick cheat sheet for using Teams for chatting, calling, and meetings, so you can get started with all the cool features it has to offer.
Sending an IM (Chat)
Teams Chat works very similarly to messaging in Skype, but with a different layout.
Click the New Chat icon, right next to the search bar.
Enter the name(s) of the people you want to chat with—it will search for the person, just like when you add names to an Outlook email.
You can also see Recent or Pinned conversations in the column on the left.
Type your message in the text box at the bottom of the Chat screen.
There are more options in the toolbar below the text box (e.g., to format the text, attach a file, add an emoji or image, or mark it as high priority).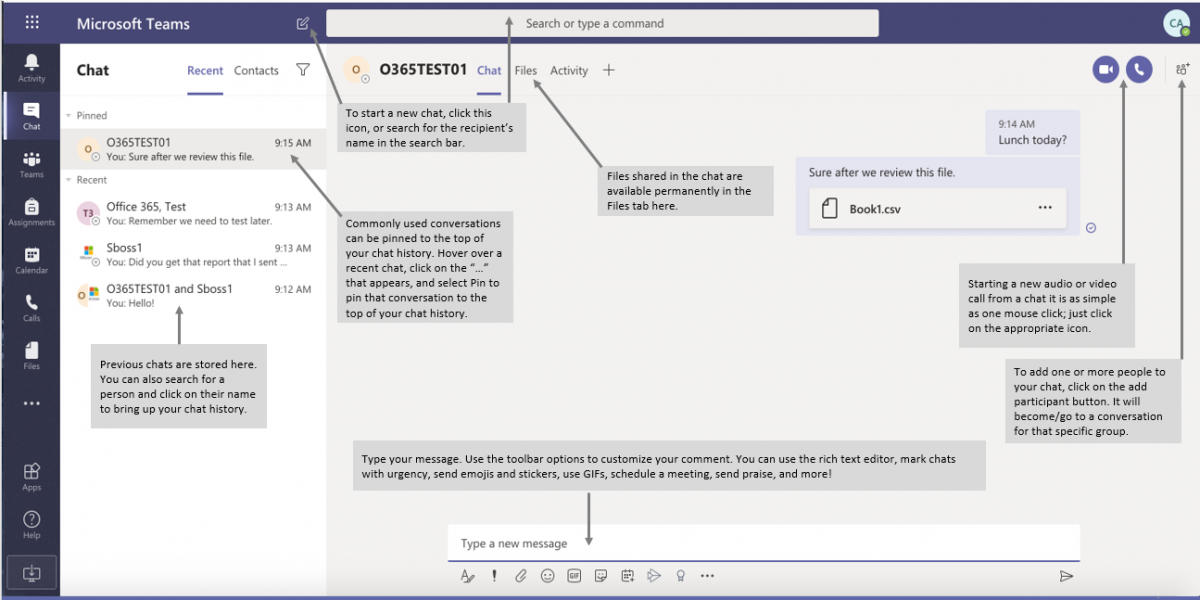 Persistent Chat: Teams maintains all the previous Chat messages you've traded with a contact. This is super helpful when you need to see something that person previously told/sent you or that you told/sent them. Need to bring someone into the conversation? Just @mention them!
Stick a Pin in It: Want to keep a specific conversation front and center in Teams? Just hover over a Recent conversation and click on the three dots icon. Pin it to put it at the top of the left column, in a position that won't change. Or Pop Out the chat to its own chat window that you can view or minimize separately from Teams.
Making a Call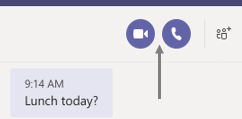 You don't need to dial or even know the phone number of someone at Pitt to call them—heck, you don't even need a phone. Just click the New Chat button beside the Search bar, and type in their name. In the upper right corner of the Chat window, click the phone icon to start an audio call or the video icon for a video call right from your PC, tablet, or smartphone app.
You can also dial a phone number manually if you have a Skype phone, or set up Speed Dials and Contacts in the Calls section:
Select Calls from the left navigation.
If you have a Skype phone, you can use the number pad at the bottom to dial a phone number. If the number pad is not displayed, click Dial a Number to bring it up.
A red notification symbol will alert you to a saved Voicemail or missed call.
Click on Speed Dial or Contacts to quickly start a call with people you've added to those lists.
Select the Add Person button from the Speed Dial or Contacts tabs to add people to those lists. This is ideal for people you regularly contact who aren't in Pitt's Active Directory or for whom you'd like to save additional details.
Speed Dial Groups: You can create Speed Dial Groups to help organize your frequent contacts. For example, you could create a group for vendors you frequently purchase from or collaborators you're working with on a research project.
Schedule Meetings

If you've ever scheduled a Skype meeting using Outlook, then you know how to schedule a Teams meeting: Simply click the New Teams Meeting button in the Outlook Meetings window, instead of the New Skype Meeting button. You can also schedule meetings from within Teams:
Select Calendar from the left navigation.
Click on Meet now or schedule a meeting for another time by clicking on + New meeting.
Enter the meeting details in the appropriate fields, and add required and optional attendees.
Scheduling Assistant shows a group view of attendee schedules to find a time that works.
When you hit Save, an invitation with a link to join the meeting will be sent.
To join a meeting, click the Join button beside the Calendar entry or use the email invite link.

Synched Calendars: Teams syncs with Outlook automatically, so you see meetings and appointments in either program, regardless of which app you used to create it. Sync works using the desktop app, web interface, or mobile app for either program. When a meeting is close to starting, a Join button will appear in the Teams calendar.
Join the Team(s)
This is just a taste of Microsoft Teams functionality. Want to learn more? Check out the Teams page on Microsoft's web site for more information on Teams.