You are here
Summer's Top 5 Tech Learning Opportunities
Wednesday, May 11, 2022 - 12:41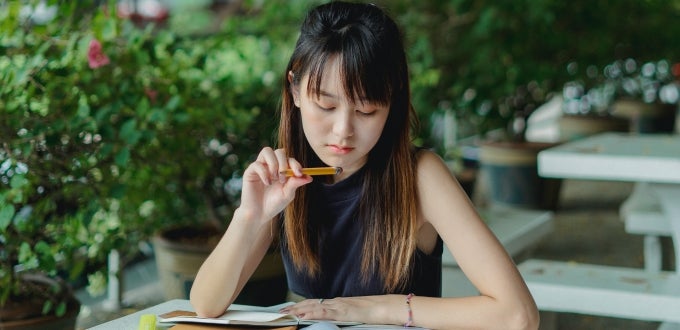 With many students taking the summer term off, most faculty having a lighter teaching schedule, and some departments enjoying a less structured schedule, the next few months give many students, staff, and faculty a perfect opportunity to engage in personal learning and professional development. Here in Pitt IT, we recommend brushing up on your tech skills so you can work more efficiently and effectively in the fall and beyond.
1. From the Source: Vendor Training Resources and Microsoft Certification
The company that makes an app has the most detailed understanding of how that app works. When you're looking for a solution to a specific need or want to learn about some of the more obscure features of an app, go directly to the source. Most of our IT vendors have their own training resources online, from video tutorials to help articles. Some popular resources include:
Looking for more comprehensive training in Microsoft fundamentals? Free Microsoft certifications are now available for eligible students, with all the resources they need to learn, prepare, and get certified. In today's fast-paced digital world, grads with proven skills in data, AI, security, and cloud technologies often have a competitive edge as they launch their careers. Earning Microsoft Certifications can also help you stand out, build confidence, and even get paid more, with globally recognized, industry-endorsed skills and a demonstrable commitment to continuous learning. Get started today by creating a profile in Microsoft Learn and selecting the certificate that's appropriate for you.
2. Anytime, Anywhere: LinkedIn Learning
All Pitt students, staff, and faculty have unlimited access to LinkedIn Learning on-demand courses. Even students who have graduated retain access through the end of the summer. There are courses on thousands of topics, from photography to job hunting skills. But IT topics are among the most popular courses, enabling you to watch and practice complex technical skills as described by an expert.
From single courses to full certificate programs, completed LinkedIn Learning courses can be automatically added to your LinkedIn Learning profile. And they look great on a resume—employers report that certifications in a needed skill are among the top features they look for in a job candidate.
3. Live and Interactive: Instructor-Led Training
On demand training is very convenient, but it's not customized to Pitt and doesn't give you the chance to ask a specific question or get clarification for something you didn't understand. Pitt IT conducts and sponsors a wide variety of live virtual seminars from Pitt IT trainers and experts with our IT partner companies.
You can learn about Microsoft programs, as well as Adobe apps, BioRender, and LabArchives. Just go to pi.tt/itcalendar to see the upcoming programs through the Faculty and Staff Development Program or directly from our partners.
4. Women in IT: Leadership Series
Pitt IT offers a monthly series for those who identify as women and who work in—or plan to work in—technology at the University. It is open to staff, students, and instructors. On the second Wednesday of each month, we present a particular topic to help women develop their leadership and technology skills. These interactive sessions give women the opportunity to learn and network to enhance your career in technology and computing.
To learn more about the next topic and to register for the session, go to the Information Technology calendar at pi.tt/itcalendar.
5. For the Kids: AFA CyberCamp
Each year, Pitt Cyber and Pitt Information Technology host the Air Force Association CyberCamp. This week-long camp and open to high school students from the Pittsburgh area and teaches cybersecurity principles and future career opportunities.
The free camp is designed for a range of technical skill levels, including introductory digital literacy, and is focused on cyber ethics and systems security. Taught by cybersecurity experts, students will learn vital skills like cyber hygiene, Windows and Ubuntu system administration (to include command line), and more.
This year's camp will be held Monday, July 18 – Friday, July 22. Students are required to attend all five days. Registration opens June 1 — sign up for camp information and sign-up notifications here.
Take in the Learning
Pitt IT hopes you get to enjoy all the thrills of summer — tasty barbeques, basking in the warm weather, visiting friends and family … and some quality summertime IT learning!
-- By Karen Beaudway, Pitt IT Blogger