You are here
Making STRIDES in Research: Microsoft Azure Discount Program
Wednesday, May 24, 2023 - 14:15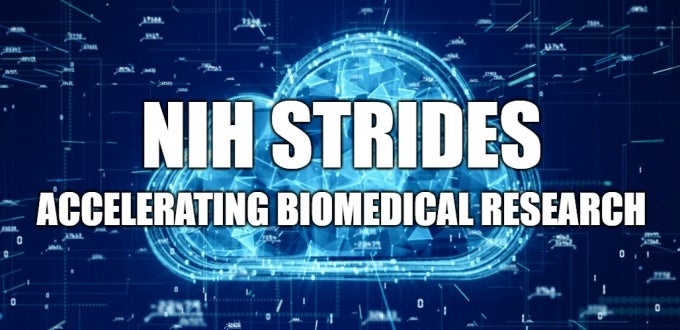 For many principal investigators, building out the IT architecture to support their research is a central requirement, with or without dedicated IT support staff. For grant-funded studies, this task is even more complicated due to the Health Insurance Portability and Accountability Act (HIPAA), which protects personal health information, and other regulatory requirements. Microsoft Azure provides a secure, powerful, and affordable cloud computing solution with minimal maintenance and support needs.
Pitt IT is pleased to announce that the University of Pittsburgh has signed an agreement with Microsoft to participate in the NIH STRIDES program. As part of the STRIDES program, researchers can use Azure at a 20 percent discount to support their NIH-funded research. Pitt researchers with non-NIH research grants are still eligible for a 10 percent discount to access this University-wide resource.
Microsoft Azure Facilitates Research Project Blueprints
Microsoft Azure provides cloud-based computing resources to drive discovery, with access to the most advanced and secure computing technology, including high-value open datasets and AI analytics tools. Azure can be used for large-scale data storage, hosting of databases and web servers, and data processing. The benefits of Azure include:
Powerful computing resources - Maximize the full range of compute power and fast interconnect capabilities to reduce task completion times from days to minutes.
Seamless open-source integration - Deploy your preferred open-source software directly on Azure, including NAMD, Gromacs, Cromwell, and more.
Comprehensive analytics - Gain deeper insights into your data by building and training new AI models with automated machine learning and autoscaling cloud compute.
Flexible infrastructure - Enhance your on-premises equipment with an end-to-end hybrid infrastructure to flexibly scale to meet your workload demands, no matter where the research happens.
Security and compliance – Comply with 90+ global compliance protocols to provide peace of mind for your team without additional administrative burden, so you can focus on your research.
When you deploy an Azure research environment, you gain access to:
Discounted pricing on workloads supporting researchers in all programs and fields of study:

20 percent for NIH funded
10 percent for non-NIH funded studies, plus a
15 percent data egress waiver when leaving the University

Technical and architecture support directly from Microsoft experts, plus customized training and support communities for Pitt researchers to help you get started and manage research at-scale
Single sign-on access for support for grant writing, budget planning and cost optimization
Access to hosted open datasets to support machine learning
Letters of Support from Microsoft for future projects
Get Started
If you have a current NIH-funded project or are applying for a new NIH grant, and you want to explore hosting it in Azure, submit a request to Pitt IT for an Azure-based research environment under STRIDES, or request a research Azure discount for non-NIH funded research.
Pitt IT will then assist you in securing a discounted Azure account and implementing the new tool access for you and your research team. From there, you and your IT support team will have direct access to Azure experts to help design, set up, and launch your Azure architecture. You'll also be able submit help tickets directly to Microsoft for immediate help.
Take the Next Step
Pitt IT and Microsoft are currently planning events and onboarding materials to support researchers and will send more information as those approach.
In the meantime, you can take a few minutes to learn more about the Microsoft STRIDES program and using Microsoft Azure for research. Or reach out to Pitt IT to talk about how Pitt IT can support your research efforts.