You are here
New Year, New Tech
Thursday, January 2, 2020 - 08:59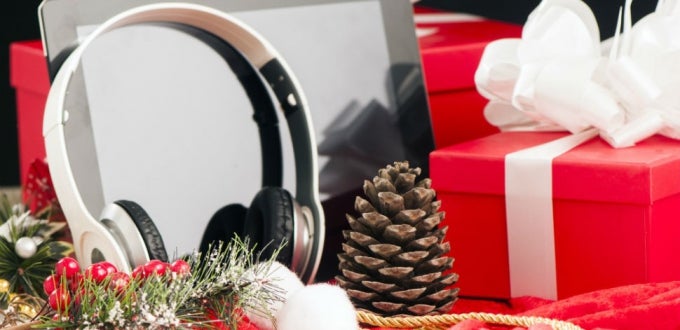 Welcome back, everybody! Pittsburgh may be cold and gray, but you're still living on the holiday high! You're all stocked up, your belly is filled with cookies, you spent lots of time with friends and family, and you can't help but look at the world through joy-filled eyes. Hopefully, that'll carry you through the semester, or at least until spring break.
If you're lucky enough to have scored some new smart devices, get them set up on Residence Hall Wi-Fi (MyResNet) to ease your transition back to campus.
She Know I Got Bandwidth
Most of you already have a MyResNet account. If you're new to campus, or new to having Wi-Fi-enabled tech in your room, go to the MyResNet website to create your account. Select a username and password that are different than your Pitt credentials. Then choose your service level—the free plan will likely get you all the high-speed internet you'll need. You can also check out the Connecting to Residence Hall Wi-Fi Around the Pittsburgh Campus video for a quick tutorial.
Easy as Sunday Mornin'
Registering new devices is super easy. Just log into MyResNet and go to the dashboard to manage the devices on your account. You can connect pretty much anything that needs Wi-Fi—laptops, smartphones, game systems, smart TVs, smart watches, your friendly neighborhood Alexa, and more!
Click Add Device and enter your device's MAC address (its wireless ID number). Finding the MAC address is different for each device. Use the Where Do I Find This option to find yours. Once entered, you're good to go! Rinse and repeat for each new piece of tech.
You can register up to ten devices on your account. If you ditched some old tech that was registered on MyResNet, now's a good time to remove it. From the dashboard, just choose the device you want to remove and click Terminate.
I suggest registering or removing devices before you come back to campus—so you're ready to connect the moment you walk into your room.
Canna Girl Get Some Wi-Fi Around Here?
Once your device is registered, connecting to the MyResNet network is a breeze. If it doesn't choose the network automatically, just choose MyResNet from the list of those available and get on with your day.
Side note: You might see the MyResNet Legacy network when you go to connect. The Legacy network is for old devices that can't keep up with high-speed internet. Avoid Legacy for your new tech, so it doesn't feel like you just got your dad's first computer from the 80s. Only connect to Legacy when it's the only MyResNet option you see.
Keep in mind that MyResNet only works in Pitt residence hall buildings. Academic and administrative places on campus, like Cathy or WPU, use the PittNet Wi-Fi network.
Flyin' high off winter break and pumped to bring your new devices back to campus? Get registered to ensure smooth sailing!
By Tabitha Barnes, Pitt Student IT Blogger
You tell me: What tech did you get for the holidays?