You are here
Rockin' Around the Winter Break with LinkedIn Learning
Tuesday, December 10, 2019 - 15:17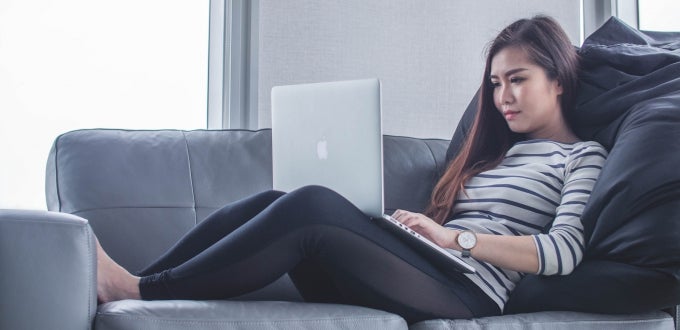 As a kid, winter break was chock-full of fun and freedom. Whether you were playing for hours in the snow, reading the new Junie B. Jones book you got from the Scholastic book fair, or watching movie marathons, the world was your oyster in those sacred two weeks. A lot has changed since then—mostly the fact that now, normal life still looms large.
Over winter break, you're still free to stretch out in fuzzy socks and roast chestnuts by the open fire for hours on end. But these days, you can't help feeling a little guilty for just wasting away on the couch. Thankfully, the break doesn't have to stifle all productivity. Why not take a little time to gain new skills for all the jobs you'll soon be applying to? With LinkedIn Learning, you can take engaging video courses and get certified in a variety of skills, right from your couch! That way, you don't have to sacrifice cozy cocoa evenings to keep up with your professional track.
I'm Dreaming of a Wide Skill Set
Online job boards look a lot like the mall on December 23rd—everyone's in a rush to get the best deals on the coolest gifts, and it's easy to get lost in it all. The hottest jobs and internships each garner hundreds of applications, and it seems like everyone has killer resumes these days. In fact, according to generation expert David Stillman's research, Gen Z @ Work, our generation is the most competitive in history. I mean, is it normal to have four clubs, seven internships, and six languages under your belt before you can even legally drink? It seems impossible to set yourself apart.
LinkedIn Learning is a great way to break through the noise and boost your resume with industry-related skills. Through Pitt IT's subscription, we all have free access to over 13,000 video classes. Best of all, it's tailored to the information-age learning style. Online or in the app, you can take courses that cover business, technology, and creative skills. Didn't have time in your schedule to take a programming, graphic design, or photography class? LinkedIn Learning has you covered with lessons that just take a couple of hours.
Let it Grow, Let it Grow, Let it Grow
LinkedIn Learning is like a 24-hour marathon of A Christmas Story—it's the gift that keeps on giving. Every class is taught by an industry expert, with the newest tips and tricks of the trade. The site even recommends courses based on your LinkedIn profile. Other great features include:
New courses that are added regularly
Download option within the app for offline viewing
Weekly goal setting for achievement
Progress bars to keep track of saved courses
Comment sections that allow for expert Q&A sessions
All I Want for Christmas Is a Bomb Resume
To get started, visit linkedinlearning.pitt.edu and log in with your University credentials. It'll give you the option to link your learning page with your LinkedIn account—doing this allows the site to customize your experience and recommend courses related to the skills, job titles, and descriptions in your profile. Then, you can set goals, browse titles, and take the classes that interest you.
When you complete a class, add a Learning certificate to your LinkedIn profile:
Click on your profile picture in the corner of your Learning account.
Under Learning History, select the course and choose Add to Profile.
It will appear under Certifications on your LinkedIn page.
You're living in a job hunt wonderland—kick back and turn up the tunes while you stock up on skills this break!
By Tabitha Barnes, Pitt Student IT Blogger