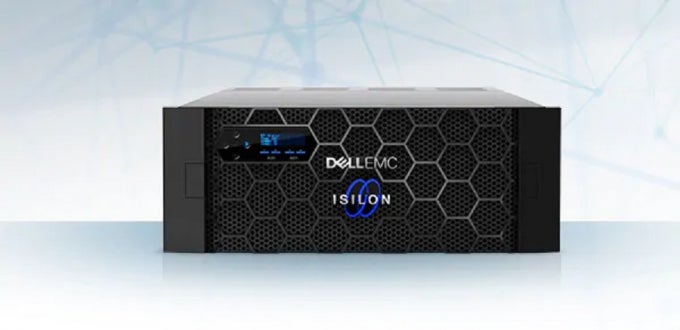 When Max Novelli joined the Rehabilitation and Neural Engineering Lab (RNEL) as a programmer, RNEL's data was stored on a local storage device sitting in a closet. He took on the role of server and system management to ensure the integrity of their critical research data. Now RNEL's head of informatics and data, he needed to ensure that managing storage servers didn't take over his whole job.
Keeping Up With Growing Storage and Security Needs
Knowing that RNEL's situation would soon be inadequate, one of Novelli's first projects was transitioning the labs to server-grade hardware. At the time, 30 TB of data seemed huge, but as RNEL launched more studies and the research became more data intensive, their information security and storage needs increased exponentially. In just a few years, they were already running out of space and Novelli was once again tasked with increasing capacity. He reassessed their needs, researched the latest tech options and prices, got plan and budget approval, and installed another storage server for which he would be responsible. When Novelli found himself facing the same time-consuming situation again last year, he knew it was time for a new approach.
An Affordable, Scalable Solution
While Novelli enjoys working with technology, he hadn't intended for server management to become such a big part of his daily job. "I told my boss that at the rate we were going, we would need another staff person solely dedicated to managing our servers," he explained. Novelli also wanted RNEL leadership to understand the total cost of storage. "It's not just the $20,000 price of the server; it's also the man-hours that go into supporting it."
"Our goal was to provide a solution that could be scaled to accommodate high-volume storage with real-time control of the data, while at the same time relieving them of server maintenance work and overhead costs."
With the blessing of the department and lab leadership, Novelli reached out to John Bell in Pitt Information Technology to see if an affordable solution had emerged since he'd last inquired about data storage years earlier. Pitt IT formed a project team to tackle RNEL's needs: how many users, how much data, what kind of data, and how the data is used.
"Our goal was to provide a solution that could be scaled to accommodate high-volume storage with real-time control of the data, while at the same time relieving them of server maintenance work and overhead costs," Bell explained.
Control Combined with Convenience
The answer was Isilon, a scalable enterprise storage platform from Dell EMC for high-volume storage, backup and archiving of unstructured data. Isilon forms an off-site cluster of storage servers that can accommodate both active data sets and long-term storage. Pricing is based on the amount of data being stored and how actively it is accessed. The fee structure includes all related services, resulting in predictable budgeting with a lower total cost of ownership.
Isilon enterprise storage combines the control of an on-premise server and the convenience of a cloud-based service. Departments maintain direct control of their data, with self-service access for instantly allocating more storage for existing or new projects, granting access to users and controlling what they can do with the data, and backing up and recovering data that was accidentally altered or deleted. At the same time, server management is handled by Pitt IT, from hardware maintenance and software patches, to security upgrades and equipment purchases. Pitt IT ensures compatibility with Pitt systems and policies, compliance with applicable regulations, and personalized support.
No More Time-Consuming Server Maintenance
RNEL migrated nearly 105 TB of data to Isilon. Working closely with Pitt IT, Novelli moved the data in stages, transferring one research project at a time. While he budgeted three months to transition all the data, the process only took two. Dealing with PC, Linux, and Mac users added to the complexity, but Isilon can work with all three platforms. Since current user settings and permissions transfer right along with the data, only a few conflicts arose.
"I'm sure I drove Pitt IT crazy with all my questions, but they were very helpful. It was a very collaborative process," Novelli recalls. Now, RNEL users are securely connecting to their data with excellent speed and performance. "I didn't hear anything from any users. I actually got worried," laughs Novelli. "But there weren't any issues."
Easily and Accurately Budget for Data Storage
In addition to the technical benefits, Novelli appreciates the economic impact of moving to Isilon. "Budgeting for data storage in research was very difficult before. It was hard to quantify the indirect costs as a line item in a research grant." Using Isilon provides an all-inclusive cost per GB, so departments can easily and accurately budget for data storage, with a lower total cost to operate.
Novelli's job still includes managing data, but he doesn't feel like the IT guy anymore. As a data scientist, he's managing the data at a high level using a simple dashboard interface. His biggest question now is what to do with his old servers. He's considering creative alternatives to just decommissioning them. He may use them for temporary storage on short-term projects, as testing servers when prototyping new ideas, or for granting limited access to data by researchers outside Pitt. "They are pretty beefy machines, so I'd like to use them until they reach their end of life."
Focus on Research, Not IT Concerns
Departmental leadership have followed RNEL's progress and have asked Max and his team to share their experience to determine the feasibility of using Isilon in other research labs in the department. They are already working with Pitt IT to implement the Isilon solution in the next lab.
Other units are looking at Isilon for their own needs. Pitt IT has pushed out Isilon to several other departments, helping them transition from multiple on-premise devices to a simplified enterprise storage solution.
"We now have proof of concept that our Isilon solution is an excellent alternative for departments with large data storage needs," Bell says.
Contact Pitt Information Technology today to see how your department can maintain control over its data, without the management overhead.
-- By Karen Beaudway, Pitt IT Blogger