You are here
Countdown to Summer - IT Safety While Traveling
Wednesday, May 26, 2021 - 00:00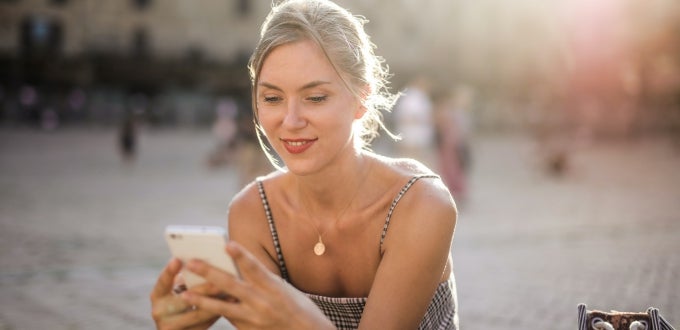 Feels like 6 years since your last summer trip. With the vaccine now available and business and travel restrictions being relaxed, many of us are finally prepping for a real vacation. A little thinking ahead of time can save you a lot of headaches later! While you're waiting for your plans to launch, take a little time to consider these tech precautions for IT-safe travels.
10. Avoid public Wi-Fi
Free Wi-Fi abounds in tourist areas, from the airport and hotel, to the café and museum. That helps hackers settle in for a productive day of mayhem. Use PittNet VPN (Pulse Secure) if you are doing any work, and only use https protocol when making online purchases. Use your cellular connection rather than Wi-Fi for logging into online accounts. Pro tip: Turn off Wi-Fi on your device to be sure it doesn't automatically connect without you realizing it.
9. Password protect everything
If it can connect to the internet, password protect it, including your phone, tablet, laptop, fitness tracker, smartwatch, etc. Also consider loading a tracking app to help you track down a lost or stolen device. For your online accounts, use Pitt Password Manager (LastPass) instead of saving your username and password in your browser or app. If you can log in automatically, so can anyone with access to your device! Pro tip: Be sure your cloud account is secure, so someone can't get your all data if they get your device. On the OneDrive mobile app, set up a six-digit passcode or fingerprint lock by going to Settings > Options > Passcode.
8. Don't post your location or agenda
I know you want to share your experience at a natural wonder or historic landmark, but your pals aren't the only ones following you on social media. Posting where you are and where you'll be enables thieves to plan when to rob you. Save it and post a travel story when you get home. Pro tip: Send your itinerary to a family member or close friend as a safety lifeline in case something happens.
7. Bring only what you need
Spend as much time going through your wallet as your suitcase. Don't bring any credit or debit card you won't be using, and skip the checkbook. Never bring your social security card or birth certificate, unless you have official business that requires it. If something shows important personal information, leave it at home. Pro tip: If you need an important document, keep it locked in the hotel safe until you need it.
6. Keep a record of all important documents
Reporting and replacing lost cards is a pain, especially when you are away from home. Save your credit/debit card account number and PIN, driver's license number, medical insurance ID and group numbers, and social security number in your Pitt Password Manager (LastPass) account, not directly on your device! The point is to have access from any device, from any location, no matter what happens to your stuff. Also, be sure to save expiration dates and customer service phone numbers in Last PastPass, too. Pro tip: The LastPass Secure Note feature also lets you add attachments. Take a photo of the front and back of your important cards, birth certificate, or passport and then save them in LastPass for easy reference.
5. Communicate with credit companies
Tell the credit card company that you're traveling. This will prevent them from freezing your account when it detects odd charges, and will also flag suspicious activity occurring in the wrong city. Also, review your charges and credit reports when you get home. Pro tip: Freeze your credit so no one can open an account or get a loan using your identity. To get a new card or apply for a loan, just unfreeze it. Contact each credit bureau individually: Equifax: 800-349-9960, Experian: 888-397-3742, and TransUnion: 888-909-8872.
4. Stop mail delivery while you're away
Seems old school to talk about snail mail, but a lot of fraud begins the old-fashioned way: with paper bills, pre-approved credit offers, etc. Plus, a bulging mailbox announces you're not home. Pro tip: Save a tree by just skipping paper statements altogether. Sign up for electronic notices and statements.
3. Stay in touch
Someone posting or emailing a contact to say you need money due to some travel mishap is a common scam. Head that off at the pass with frequent communication with family and close friends. Consider a nightly check-in, and give them your hotel info so they can contact you if needed. Pro tip: Use the Rave Guardian App Safety Timer if you separate from your travel mates, so they know when you're leaving someplace and when to expect you back at the hotel or meeting place.
2. Report a lost or stolen device to Pitt IT
If your device has any University data, Pitt-specific apps, or saved login info for a Pitt system on it, report a lost or stolen device to the Pitt IT 24/7 Help Desk immediately. We can freeze or change your system credentials to keep Pitt systems and data safe. Pro tip: With remote work, coworkers may not even realize you're away. Let your team know you'll be traveling and if you plan to work while you're off.
1. Protect your devices from the elements
If you are outdoors with your device, keep it out of direct sunlight, which can damage the screen and drain your battery faster than you can drain a frozen cocktail! Consider a waterproof, slash-proof backpack when traveling. It provides better protection from the elements … and from pickpockets. Pro tip: Keep small devices in a zip lock bag to protect it from water, sand, dirt, or critters.
BLAST-OFF — Go have fun
One last piece of advice: Don't do dumb things for a good photo. Not only can your tech get destroyed, but your life can be in jeopardy. We don't want you to fall off a mountain, get burned up in lava, or be eaten by a wild animal for a great Insta pic or Tik Tok video.
Happy trails, Panthers!
-- By Karen Beaudway, Pitt IT Blogger