You are here
Inside Microsoft 365 (Office): Bookings
Wednesday, April 8, 2020 - 09:52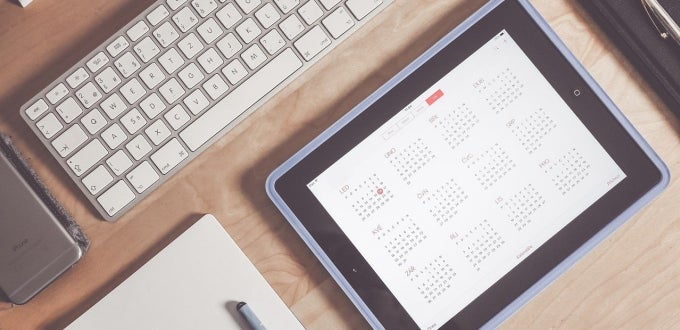 Organizing your workday can be a challenge in any job, especially in a work-from-home world. But if your position involves frequently meeting (virtually or in person) with students, faculty and staff, research participants, or other individuals ("clients"), managing your calendar can be even more complicated. Without on-site administrative help and the added challenge of working with clients who may be in an entirely different time zone, the task grows even more complicated.
Scheduling Your Schedule
Trading emails to find a mutually agreeable meeting time, confirming the appointment, and sending reminders is not a productive use of your time or inbox space … and it's not particularly convenient for people trying to make an appointment, either.
Let Bookings do the work for you. You can automate your scheduling, and clients can book an appointment online—at any time, from any device. It's a win-win technology solution, available to all Pitt faculty, staff, and students at no cost!
Appointment Booking Made Easy
Microsoft Bookings is an easy online scheduling tool that creates a public calendar for scheduling meetings. While Bookings was originally created to support online scheduling for small businesses, it has many potential uses in the Pitt community. For example, Bookings is a great solution for:
Students scheduling an appointment with their professor during virtual office hours
Booking a consultation with an advisor or specialist
Scheduling an exam, interview, or check-in with students, applicants, and study participants
Filling volunteer shifts for an activity you are organizing
How It Works
To download or launch the app, go to portal.office.com, sign in with your Pitt credentials, select All Apps, and click on the Bookings icon.
Create a profile for yourself (or your group) from the Business Information tab.
Add Staff who are available for appointments. A personal site may only include yourself, but you can also facilitate scheduling for a group. For example, faculty might also list their Teaching Assistants, while a researcher may include all the investigators in the study.
Specify the Services that are available. Instructors might list each of their classes, while a lab may have appointments for initial and follow-up interviews. You can set the appointment length and assign the staff who are available for each type of Service.
Publish the booking page, and include the link on your online course page, your website, or even add a scheduling button to your Facebook page.
From your Bookings site, clients can effortlessly search available times and book appointments at their convenience. Both the client and the staff they are meeting will receive confirmation emails, and the appointment will be added to their Outlook calendars automatically. Clients can cancel or reschedule meetings as needed, and you can automatically send reminder emails to reduce no-shows. Reminder emails may include online meeting or audio conference instructions, or the address to report to.
Control and Convenience
In addition to the app itself, Bookings account administrators can access their sites by logging into bookings.office.com from any web browser. From the simple user interface, you can keep track of user preferences, manage employee lists, change your profile, set/adjust hours of availability, change available services, and further customize your appointment scheduling.
There are also convenient mobile apps available for iOS and Android to help you keep up with your appointments on the go. The Bookings mobile app enables you to view all bookings, access client and staff contact information, and add manual bookings as needed.
Bookings provides the Pitt community with the flexibility, control, and convenience that it needs for simple and effective scheduling management. Try it out today.
-- By Karen Beaudway, Pitt Information Technology
With Pitt's A5 Microsoft 365 (Office) license, faculty and staff in departments that participate in the Microsoft Campus Agreement have access to a variety of programs that go way beyond Word, Excel, PowerPoint and Outlook. All are available online and can be used remotely. This week, we'll take a look at Microsoft Bookings.