You are here
Giving Students a Virtual Sandbox
Wednesday, April 28, 2021 - 08:52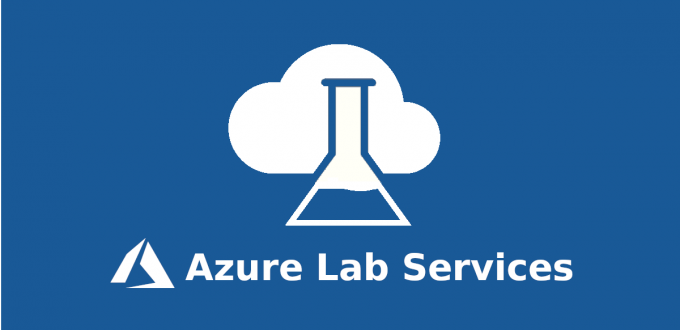 You're an instructor whose course involves extensive hands-on work in a computing lab with specially configured machines. Suddenly, a pandemic hits and your class needs to be delivered remotely. How do you teach in a way that enables students to gain meaningful experience and truly learn to apply the concepts?
That was the dilemma faced by information systems and computer science instructors at Pitt, including Robert Ellison and Steve Ellison (Bradford) and Kevin Slonka (Greensburg). The shift to remote operations led them to Pitt Information Technology, where they identified a unique solution to meet their students' needs: Azure Lab Services.
Hands-On for Real Learning
All Pitt instructors were challenged to adapt their classes to a virtual environment, but information and computer science courses posed added complexity. They require a virtual sandbox where students can work directly in the system to understand how it works.
Steve Ellison's systems administration, security and Linux classes require students set up, secure and test their own servers and systems. Robert teaches SQL database design and process automation, while Kevin teaches web programming and client-server operating systems. These classes also require students to build systems from the ground up or create automation scripts.
These aren't things you learn by talking—they're things you learn by doing. "Teaching this class as a theory course would have been a terrible experience for my students," says Kevin. "Hands-on experience is absolutely critical. Students would take away almost nothing without that piece."
Software, Access, and Devices … Oh My
So how do they get students the needed software and systems without a lab? Each student needs a precisely-configured virtual machine for the class. Licensing restrictions limit the ability to distribute some software directly or make it generally available in the Virtual Computing Lab. Moreover, many student's personal devices don't have the capacity to run the virtual environment on their system.
"It's critical that all students have the same starting point, no matter what machine they have, whether it's a top-of-line PC or a Chromebook or iPad," explained Steve. "I knew I was going to have students at home who wouldn't have the technology to load the necessary software for my class," Robert agreed.
Delivering a Lab Machine Without a Lab
Steve, Robert, and Kevin all explored a variety of options for conducting their classes remotely, seeking an affordable solution that could be used on any type of device, from a Windows or Mac PC, to an iPad, Chromebook or Linux machine.
In the summer of 2020, Steve and Kevin contacted Pitt IT's Steven Blatt. Pitt IT has a contract with Microsoft Azure, so Blatt recommended Azure Lab Services. Azure Lab provides secure, sharable labs in the cloud for classroom, trial, development and testing, and other scenarios.
"Pitt IT provides a virtual machine template for the professor, based on what they need for the class. The professor has complete control to set up the template machine exactly as they want for the course. Then, they just publish and replicate the configured template for each student," Blatt explains.
Steve and Kevin each implemented Azure Labs for their fall classes. Steve appreciated the advanced capabilities of his class's virtual machines. "Azure Labs was ideal because it allows nested virtualization – in other words, I could set up a virtual machine for each student, and they could then go through the process of creating a virtual server within their instance."
Kevin found that Azure Labs was a lifesaver. "It was so convenient. In the past, I had to send a request to IT and specify exactly how I needed them to manually configure individual lab machines. With Azure Labs, I configured the master image myself, so I could ensure it looked exactly the way I wanted."
When Robert saw how well Azure Labs worked for his brother Steve, he decided to implement it for his own classes in the spring. It worked extremely well, and he recommends it for anyone teaching tech classes. "It has such a low learning curve. If you're familiar with setting up a system, you're basically ready to go. I demoed it for my students on the first day, but as CS majors, it was easy for them."
Lessons Learned
All three instructors found Azure Labs easy to use, but they learned some best practices along the way. They all recommend that first-time users give themselves a little time to get started. "Start early to get familiar with it—see how it feels, use it yourself for a few hours, so you know what your students will be seeing and experiencing," Steve advises.
Azure Labs provisions each VM with a pre-determined level of usage. The key is to appropriately estimate the hours needed per student. Kevin determined that class time is about 45 hours per term (3 hrs/wk over 15 weeks), so he doubled that to enable students to complete assignments on their own.
All three instructors also noted how important it was to make sure their students know how Azure Labs works. Kevin recorded a short video explaining what the account email from Azure will look like, how to get to the site, how to log on, how to turn their machine on and off, etc. Instructors need to emphasize that students must turn off their machine, not just log out of the site. Otherwise, it will keep running and consume their allotted time. Kevin, Steve and Robert all applied a script that shut down machines 15 minutes after a student leaves the site without turning off their VM. In addition, many students found it helpful to have a large or additional screen so they can work on their VM while also watching and listening to the lesson.
What's Next
Steve, Robert, and Kevin are looking forward to in-person instruction, but that doesn't mean they are done with Azure Labs. They are exploring using Azure Labs even with traditional classes. "For many students, technology can be a limiter for classes. Azure Labs lets students do assignments from home, instead of having to go to the computer lab," Robert notes. Steven agrees, noting that it benefits students who can't make it to campus for a class, so they don't fall behind. Kevin hopes that his department will set aside the moderate budget needs for him to keep using it, as well.
If you teach a course with specialized software needs or that requires students to access a customized environment, contact Pitt IT to explore using Azure Labs!
-- By Karen Beaudway, Pitt IT Blogger