Friday, July 31, 2020 - 13:56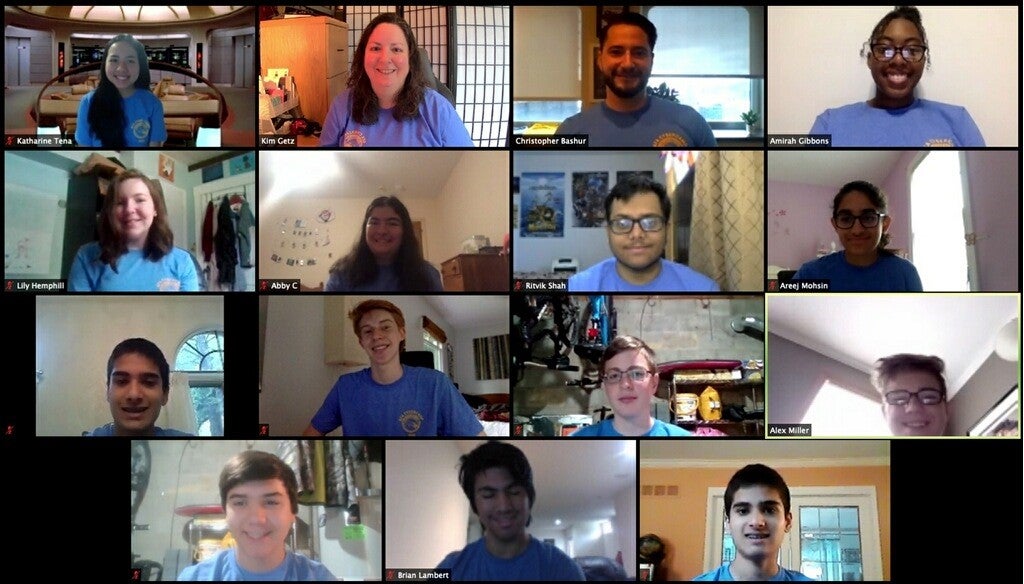 On July 20-24, the University of Pittsburgh Institute for Cyber Law, Policy, and Security (Pitt Cyber), Pitt Information Technology, and Robert Morris University (RMU) collaborated to host their fourth annual Air Force Association CyberCamp. But CyberCamp looked a little different this year—it was all virtual.
Making it Happen
With the pandemic, it became clear that in-person camp wasn't an option. So Pitt IT engineered a solution that allowed students to log in remotely to a virtual lab desktop via VMware Horizon. Using a virtual desktop was important because it enabled students to participate regardless of the performance or compute power of their home device.
"One of our primary goals in hosting the camp is to expose underrepresented groups in technology to cybersecurity as a career path, so it was important to us that home devices wouldn't limit who could participate," said Kate Ulreich, IT Consultant for Pitt Cyber.
Camp Activities
CyberCamp exposes students to the concepts of cybersecurity through a combination of expert-led instruction and hands-on practice. About 75 students participated in the standard camp, while 25 students engaged in advanced curriculum. Many Pitt IT staff volunteers became camp instructors, including Jay Graham and Brian Pasquini, who led the advanced camp.
Students were divided into Zoom classes of 10-15 students, with two instructors per class, who also provided personal mentoring. Students learned about cyber ethics and systems security for both Windows and Ubuntu operating systems. (Learn more about the curriculum at www.uscyberpatriot.org.)
The best part occurs on the final day, when students apply what they've learned in an exciting competition. The goal is to harden a mock company's IT system: teams earn points by fixing vulnerabilities and lose points if they do something that makes the system less secure.
More Than Fun and Games
CyberCamp is about more than having fun. It's also meant to help students envision themselves in a real-world career in cybersecurity. So the CyberCamp hosted a Zoom career panel with a variety of IT professionals. Kate was thrilled to see how the students engaged with the panel. "We were worried the Zoom format wouldn't allow for as much student interaction, but it was great. There was a really lively back-and-forth on video and in the chat."
Pitt Cyber, Pitt IT, and RMU are already laying the groundwork for next year's CyberCamp (July 19-23, 2021). Fingers crossed the kids get to participate in person!