You are here
Ode to Outlook
Wednesday, April 1, 2020 - 09:23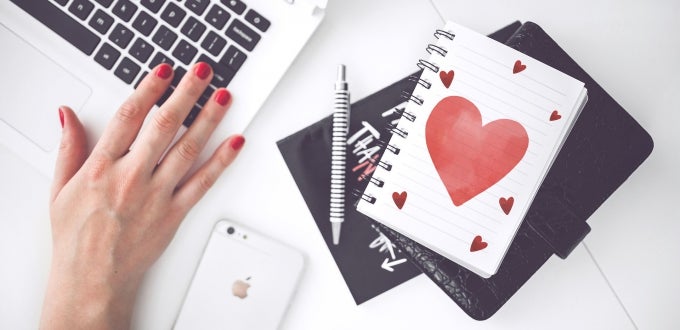 Microsoft Outlook is familiar and reliable, but also often taken for granted. Maybe it's time to show some added love to this communication lifeline for working and learning remotely. As a Pitt student, faculty, or staff member who regularly uses Pitt Email and Calendar, you may already know many of the basic functions Outlook has to offer. But here are some other features worth exploring that can enhance your now long-distance relationship with this handy app.
Always on Time
Be honest. You read emails as soon as you get a notification, even if it's 10 pm—and you usually reply immediately, even if you're doing something else. Timing is everything. Being work-polite means sending emails during work hours, no matter how fluid the traditional workday becomes.
If you want to write an email when inspiration strikes, schedule the delivery so it gets to your recipient's inbox when it should. To schedule an email: start a new message, go to the Options tab, and select Delay Delivery. Then set the delivery date and time. You can also adjust other settings, like importance level, receipt options, reply recipients, and security settings.
Leaves You Little Notes
It's frustrating having to constantly flip between your notes app, Post-It notes, and online resources. Instead, use Outlook's easy notepad function. To make a quick note, press CTRL+SHIFT+ N and write whatever you want. To find your notes later, select the three-dot icon, and then Notes. From here, you can create folders to organize and view your notes. Other features include forwarding notes as an attachment, color-code organizing, and a Groups option that lets you share and collaborate your notes with other users.
Good at Planning
A completely virtual work and school life means lots of notifications and a chock-full inbox. Outlook has endless ways to organize your inbox to help you stay sane. To bring some order to those hundreds of emails, you can create folders. Select New Folder from the Folders tab, and name it after a person, project, team, subject matter, or whatever your heart desires.
Respects Your Boundaries
To set some organizational ground rules, go to the Home tab and choose Rules > Manage Rules & Alerts > New Rule. Creating rules allows you to move messages to folders automatically based on keywords, sender, or groups. To stay on top of things, you can even set up automatic flagging, enable mobile notifications, and configure your alerts to play a specific sound when certain people email you.
Gets Along with Your Family
Outlook helps you make a good first impression with a professional email signature. To edit your signature, go to File > Options > Mail > Signatures. Experiment with different fonts. You can insert URL links, upload a business card, or include professional associations and accreditations.
Responds Quickly
Out of town? Taking a brain break? Go to File > Automatic Replies to set up a response that lets people know where and when you can be reached. The time range controls when the notification is sent.
If you're working on something time-sensitive, you can give other users access to your calendar and/or messages. If you have project-based folders and rules, you can give your designee access to just that folder. Just right-click on a folder and select Properties > Permissions > Add. Search your address book to pick users, and then choose Add and OK. Select the user's name and specify their viewing, creating, and editing permissions. When you're done, click Apply!
Very Forgiving
When you accidentally send an email that you wish you could take back, Outlook can save the day. Open the message from the Sent folder, then click on More Move Actions > Recall This Message from the Move section of the ribbon. You can either delete the email or replace it with a different message.
If the recipients haven't read it yet, they will be notified that the message has been recalled, but won't be able to access it. If they've already read it, they'll have to accept your request to delete it from their inbox.
Open your eyes to these great features, and take your relationship with Outlook to the next level!
—Tabitha Barnes, Pitt IT Student Blogger