MyResNet: Register Your Devices
1. The Manage Devices page displays automatically after you create your account (new students) or renew your plan (returning students). If you do not see it, log in to MyResNet.com and click Manage Devices at the top of the page.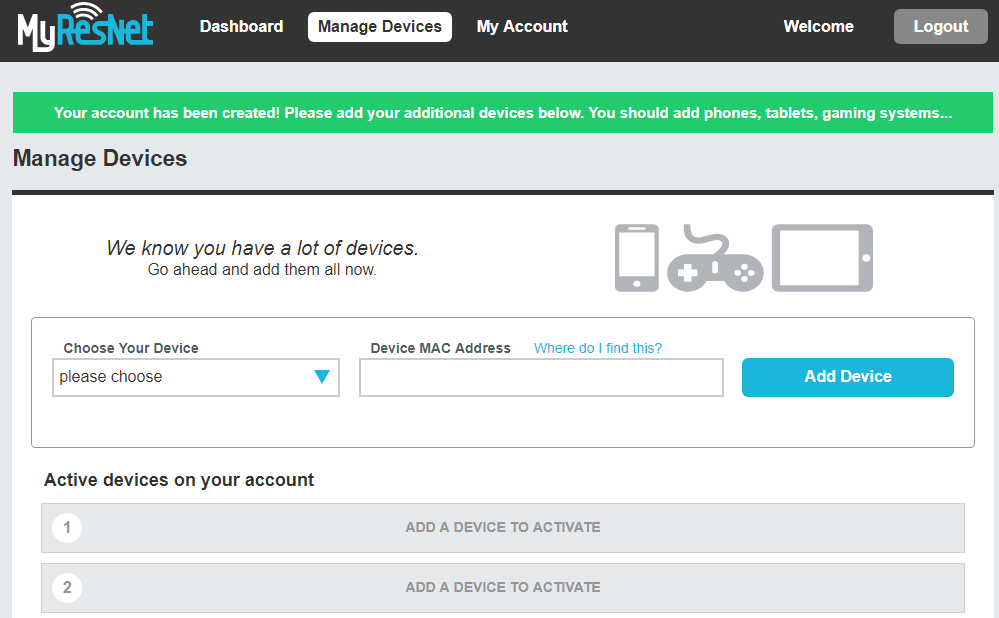 Note: If you are a returning student, any devices that you registered last year should display on this page.
2. Choose your device and enter its MAC Address. Click Where do I find this? for step-by-step instructions on determining your devices' MAC address.

3. Click Add Device.
4. Repeat these steps for all the devices you wish to connect.