You are here
Microsoft Enterprise Skills Initiative
The Microsoft Enterprise Skills Initiative (ESI) provides hands-on training for learning and enhancing technical skills and knowledge of Microsoft and Azure technologies. It offers interactive courses, role-based training curriculums, and Microsoft Certifications in a platform that is accessible by participating organizations.
Microsoft is partnering with Pitt to offer University members free access to these ESI programs:
Microsoft Learn ­– Explore a topic in-depth through guided learning paths and interactive, hands-on modules.
Microsoft Training Days – Sign up for digital events with live moderators supporting attendee questions.
Exam Preparation – Prepare for Microsoft Certification exams with sessions that provide practical details and guidance .
Microsoft Certifications – Advance your career, earn recognition, and validate your technical knowledge through accredited Microsoft Certifications.
How to Access Microsoft ESI
Visit the ESI website
Click Sign in now
Enter your @pitt.edu email and click Next. You may be asked to authenticate via Pitt Passport. If so, please complete the authentication steps.
From this portal, you can explore Microsoft Learning options, register for Microsoft Training Days, and plot pathways to earn Microsoft Certifications.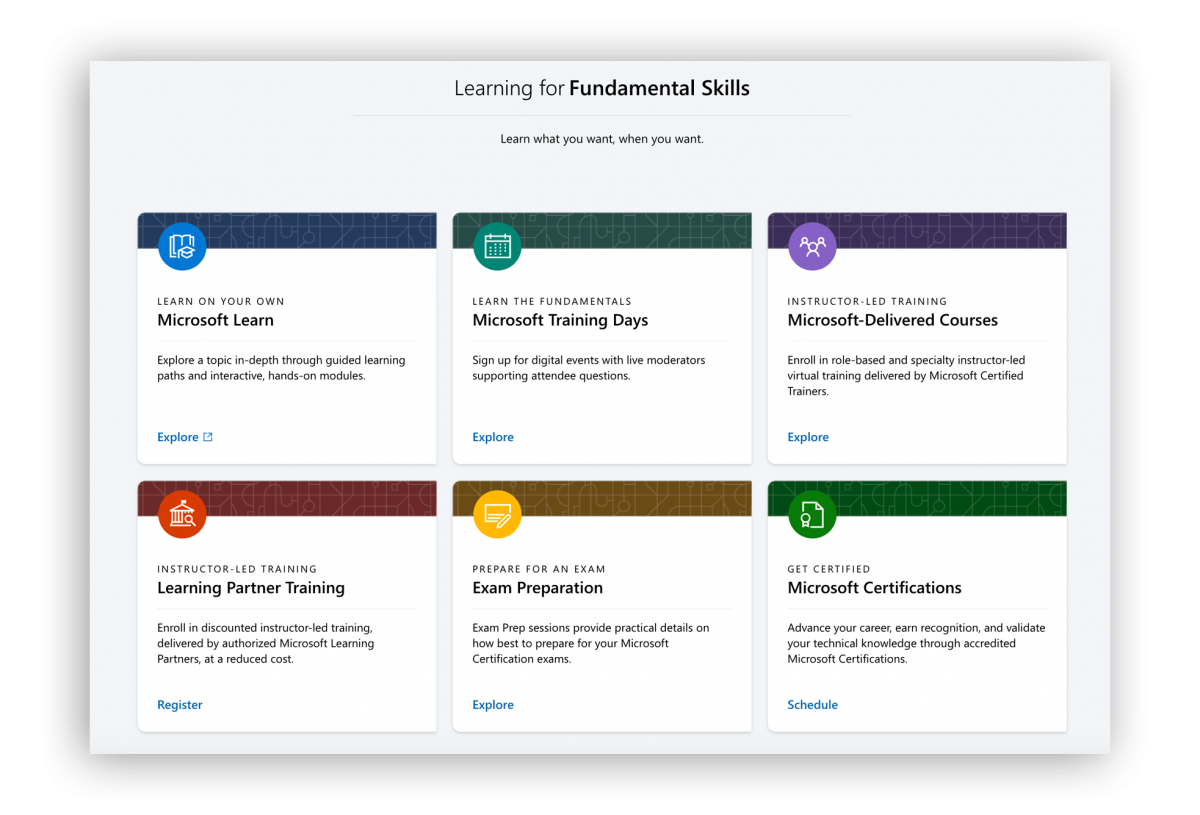 *Please note, Microsoft-Delivered Courses and Learning Partner Training are not currently available for Pitt members.
Dive Deeper into Your Role
Microsoft ESI offers tailored learning options based on user roles. For example, a new Microsoft user might select "Fundamental Skills" as their Role to advance their knowledge of collaborative tools, like Teams, or to learn the fundamentals of modern IT security or Azure. In a different user case, a seasoned engineer with years of experience using Microsoft technologies could select Network Engineer as their Role to find programs and certifications that delve into Azure Architecture or Data Management.
Users can select and update their roles in their ESI settings at any time, making it easier to find relevant training options when searching for Learning pathways and certifications.
How to Set Your User Role
1. Log in to your ESI portal
2. Click Settings in the top menu bar

3. Scroll down until you find the "Role" option. Click the dropdown arrow and select your Role from the dropdown list.

4. Click Save Changes at the bottom of the page.
Your Role will be reflected in the results that appear when browsing Learning pathways, Training Days, and Certifications. You can change your Role any time and you can also browse topics unrelated to your chosen Role (you are not limited by your role, but it does organize options for you). You may also select multiple roles when browsing learning resources by checking or unchecking options in the filter section of a page.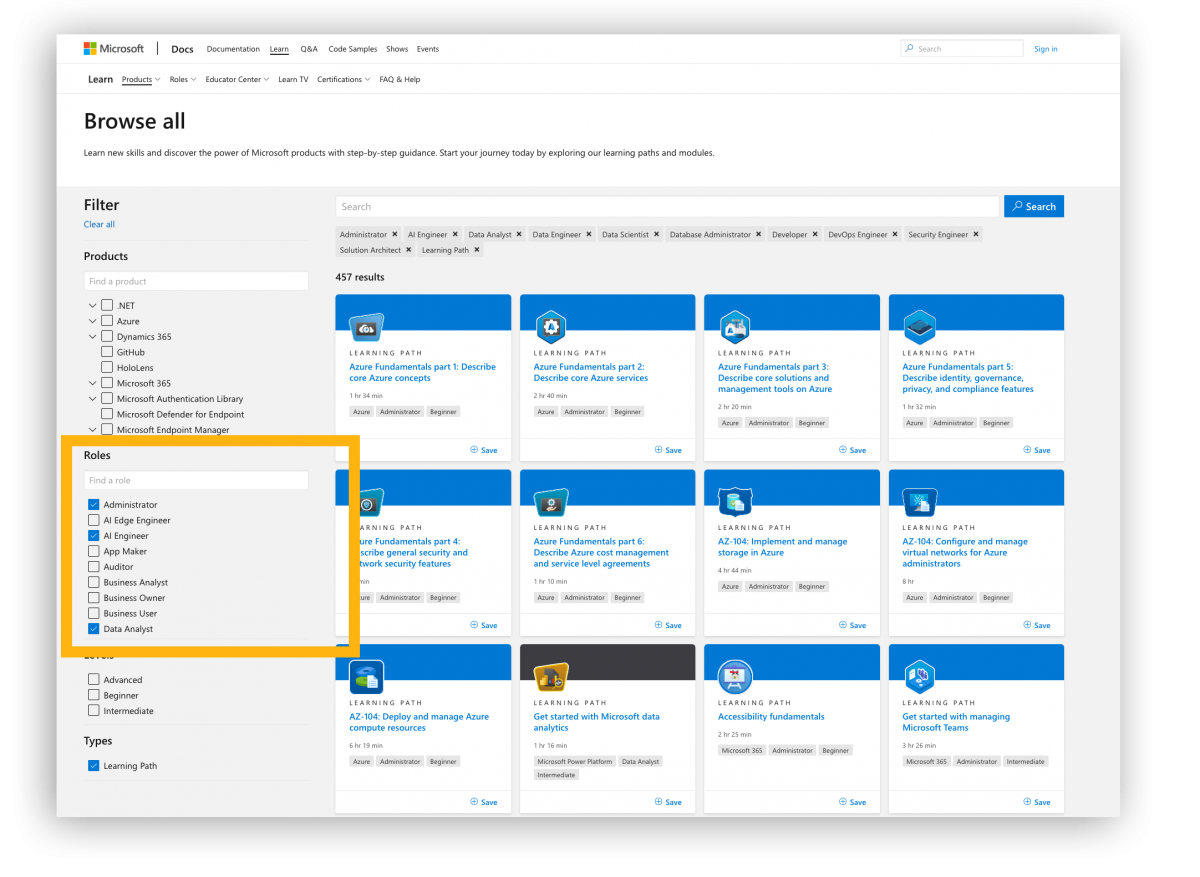 Earn Free Microsoft Certifications
For a limited time, Microsoft is offering Pitt IT staff the ability to earn free Microsoft Certifications through ESI. Normal exam prices start at $99, with topics including a variety of Microsoft tools and technologies, including:
Azure
Information Protection
Microsoft 365
Microsoft Teams
Windows
The number of free Microsoft Certifications are limited and offered on a first-come, first-served basis. Learn more here.
Important: Effective March 1, 2023, the provider of Microsoft Certification exams will charge learners a fee upon exam registration equal to 50 percent of the exam provider's applicable price. If you have registered for an exam but cannot take it at the scheduled time, be sure to cancel or reschedule.