You are here
Zoom: Turn Off a Participant's Video
You can stop someone's video stream by hovering over their name and clicking Stop Video. If needed, you can also click Remove to remove them from the meeting.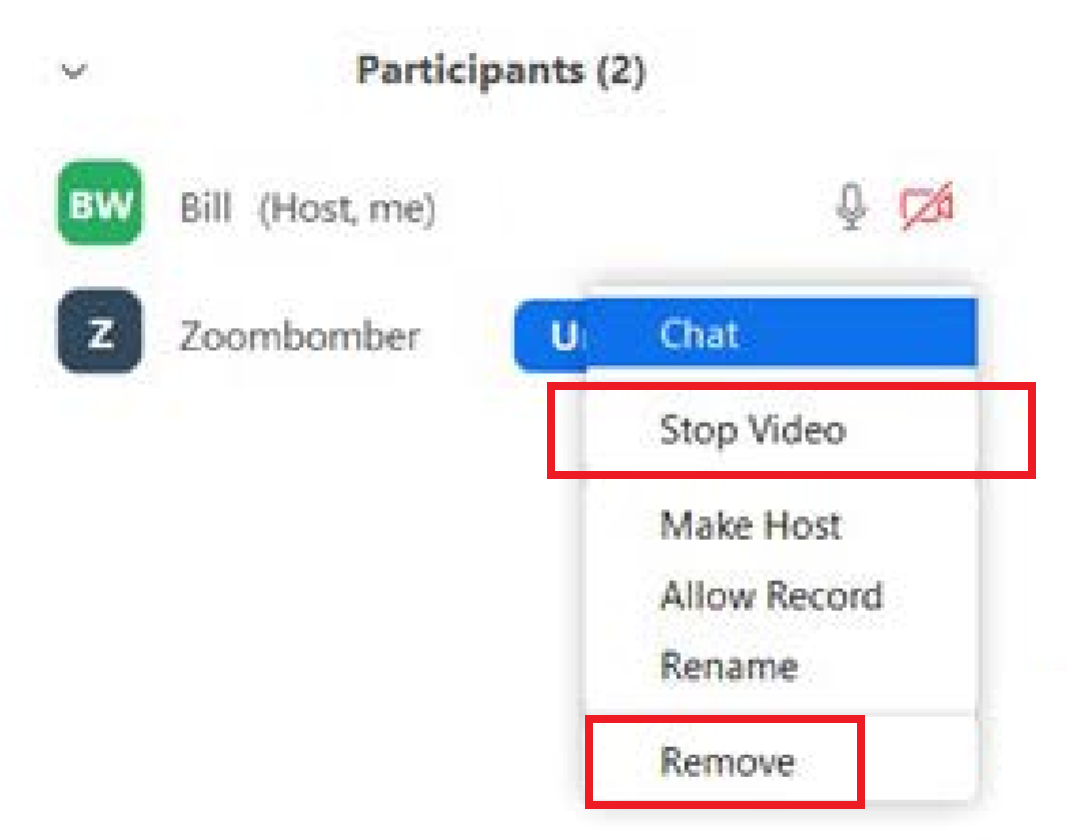 You can also stop someone's video by hovering over the top right-hand corner of their video stream, clicking the white ellipsis (...) that appears, and selecting Stop Video.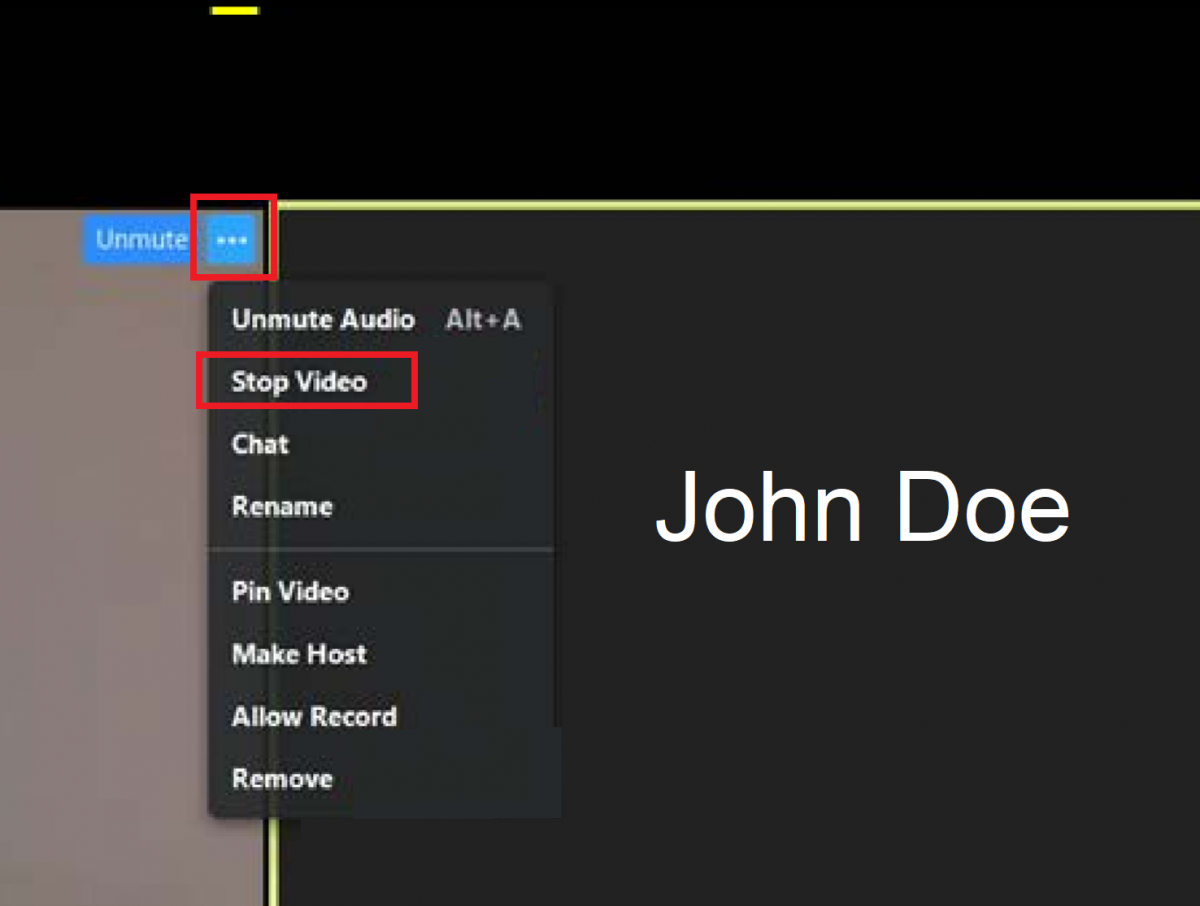 Additional Help Resources
If you're new to Zoom, these training resources will help you get started quickly.