You are here
More Information About Microsoft Office 365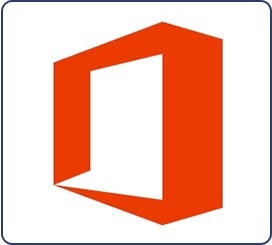 Office 365 is more than just an email system. All students, faculty, and staff can access a range of powerful web applications including online versions of most popular Microsoft titles. You can access your mail, edit documents, create video, manage data with Excel, and create webpages using SharePoint from any PC running a compatible web browser. You don't have to install anything on the host system since it all runs off of the web and uses Microsoft cloud storage to save files.

The University's Office 365 environment is also configured with access to the Pitt global address list. It's easy to view your friends' and colleagues' availability, dash off a quick email using Outlook online, create a meeting, collaborate on a project, or watch a video.
Best of all, Office 365 is available free of charge to students and teaching faculty. Non-teaching faculty and staff need to be in a department that has purchased the Microsoft Campus Agreement license in order to fully utilize Office 365.
Accessing Office 365
All University students, faculty members, and staff can log into the Office 365 environment. Just go to portal.office.com and enter your University email address in the Email or Phone field. You may need to select the work account login option if you are presented with a choice between a work account or a Microsoft account login. Then, look for the Pitt Passport login page and enter your University Computing Account username and password.
Cost
Access to the Office 365 web applications requires a license. The University has negotiated a site license that authorizes all students and teaching faculty to access the entire suite of Office 365 web applications at no individual cost. Non-teaching faculty and staff need to be part of a department that has purchased a yearly subscription to the Microsoft Campus Agreement.
Office Online
Office 365 offers access to online versions of established Microsoft Office PC applications such as Outlook, Word, Excel, and PowerPoint, among others.
These online versions of the Office applications require no configuration and can be run from any system with a reasonably up-to-date web browser. They are not intended as full-blown replacements for the full desktop-PC versions of the Office applications but are great for quick, convenient editing. For the best experience, establish a home-base Windows or macOS computer, outfitted with full-featured versions of Office applications by taking advantage of your Office 2016 download options (see below).
The mobile versions of the Office applications can perform many utility functions quickly and can easily access files stored on your OneDrive cloud file share. Click on the links below for more information on the most popular uses of the Office 365 online applications.
The Mail tile in Office 365 is the Pitt Email (Outlook) web interface. It is the web version of Microsoft's powerful Outlook mail application that is the industry standard for managing mail, calendars, and contacts. Read and respond to all of your University email correspondence from the web with ease from any system that can support a compatible browser. Look up addresses in the Pitt global address list for sending messages or meeting appointments.
Read and make changes to your documents in an online version of the Microsoft Word interface that you already know. Great for viewing attached documents that arrive via Office 365 Mail or for making changes to documents on your OneDrive share without having to download them to your PC. Documents saved or edited with Microsoft Word Online are fully compatible with desktop and mobile versions of Microsoft Word (2010 through 2016).
Keep track of critical data, reports, calculations, and graphics using the web version of Microsoft's powerful Excel spreadsheet program. While it does not support many functions of the powerful desktop version, Excel Online is an excellent collaborative platform for spreadsheets stored and shared via OneDrive. Excel Online uses the same "xlsx" file format as the desktop versions of Excel.
Microsoft PowerPoint Online
The Office 365 online version of PowerPoint is especially helpful in processing presentations that arrive as attachments to your Pitt Email (Outlook) account. Double-clicking on an attachment in an email window will give you the option to view the attachment quickly using the web version of PowerPoint. You can also create your own presentations that include text, graphics, video, and a library of dynamic transition effects.
Office 365 ProPlus/Office 2016
The University's Office 365 agreement with Microsoft includes download access for the Office 2016 suite of Windows and Macintosh desktop PC applications. These applications are available for download and installation to all teaching faculty and students free of charge. Non-teaching faculty and staff can download these applications if they are members of a department that has purchased the Microsoft Campus Agreement. Microsoft markets this access commercially as Office 365 ProPlus. The University's license allows eligible students, faculty, and staff to install Office 2016 on up to five different PC systems.
Office 2016 is the suite of office productivity applications that you can install locally on your Windows and Macintosh PC. Because they run on your PC, you don't necessarily need an internet connection to use the applications. They are configured slightly different then their Office 365 online counterparts and may offer better performance, especially calculating complex Excel formulas or editing large PowerPoint presentations. More information on Office 2016 is available here.
Mobile Apps
An additional benefit of exploring the Office 365 environment is quick access to a variety of mobile apps that you can install on your tablet or smartphone. These are mobile versions of popular Microsoft Office applications such as Word, PowerPoint, or Excel. Look under Other installs or Get Office apps when you are logged into Office 365. The license that enables students, faculty, and staff access to Office 365 also covers the full licensing of these mobile apps. The installers for these apps are also available on other online app stores including the Pitt App Store.
The Microsoft Office mobile apps will install without a license code but will operate in a reduced capacity (only being able to open, but not save files). However, registering apps with your University username and password opens up locked features of the apps such as saving and creating new documents. This eligibility to fully utilize these mobile apps follows the license that enables access for Office 365. That is students and teaching faculty can download and fully activate the mobile apps at no charge. Staff and non-teaching faculty need to be part of a department that has purchased the Microsoft Campus Agreement.
Under the University's license that covers Office 365, Office 2016, and the mobile apps, licensed users can fully activate Microsoft Office mobile apps on up to five different mobile/tablet devices. These entitlements are separate from the Office 365 privileges, that also allow installation on up to five PCs and five mobile devices.