You are here
Hybrid Cloud Storage (StorSimple)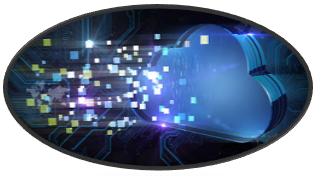 Pitt Information Technology's Hybrid Cloud Storage (StorSimple) service provides University departments with a cost-effective storage option tailored to their individual needs.
Hybrid Cloud Storage leverages Microsoft Azure StorSimple and is ideal for departments with file storage needs exceeding 10TB. In many cases, it can help departments reduce their storage costs. In addition, Hybrid Cloud Storage is monitored 24 hours a day, 365 days a year by the University's Network Operations Center (NOC).
Key Benefits
Provides on-demand infrastructure to meet your department's unique storage needs.
Reduces costs by requiring fewer resources and potentially eliminating the need for separate storage arrays.
Allows for effortless capacity expansion by automatically archiving inactive primary data to the cloud.
Offers flexible storage options, regardless of whether a department currently hosts its data at the NOC on a physical server or a virtual server.
Removes the need for separate backup infrastructures by leveraging cloud snapshots.
How Departments Are Using Hybrid Cloud Storage
Get Started
To determine if Hybrid Cloud Storage is a good fit for your department, contact the 24/7 IT Help Desk. A consultant will follow up with you to discuss your needs and review pricing options.