Thursday, April 30, 2015 - 11:40
Some University users have reported receiving an email notification titled "Microsoft account unusual sign-in activity " from the Microsoft Account Team. The notice indicates there may have been an unusual sign-in with the user's Microsoft Account. A screenshot of the notification appears below.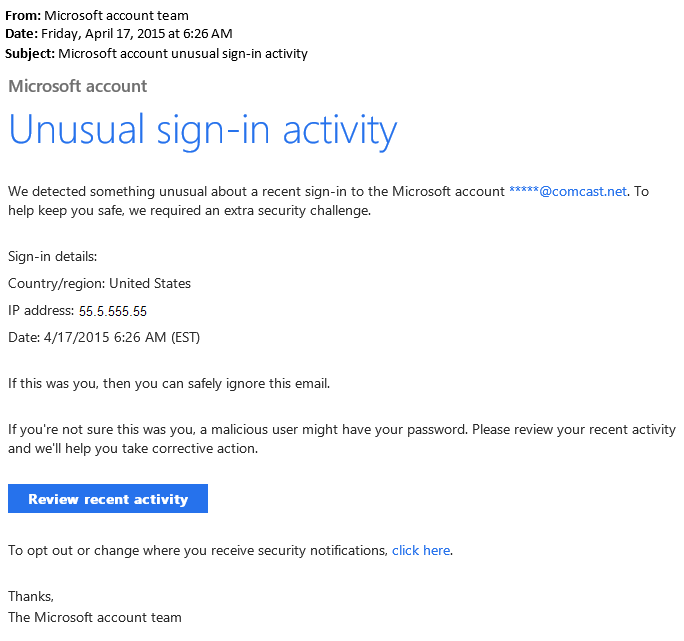 These email notifications are legitimate. However, it is important to emphasize that there is no security issue with your University Computing Account.
A Microsoft Account is separate from a University Computing Account. A Microsoft Account can be created using your University email address, but the passwords for the accounts are separate. A Microsoft Account does not grant you access to University computing resources. If you received a notice similar to the one above, it is likely because you created a Microsoft Account with your Pitt email address (for example, you may have used your Pitt email address to create a Microsoft Account for your Xbox).
Owners of Microsoft Accounts who receive this notification should follow the steps outlined in the email notification to secure their Microsoft Account. No action is needed for your University Computing Account.
Please contact the Technology Help Desk at 412 624-HELP [4357] if you have any questions regarding this announcement.