You are here
PRISM: Planning and Budgeting Cloud Solution (PBCS)
Planning and Budgeting Cloud Solution
Oracle's Planning and Budgeting Cloud Solution (PBCS) is a flexible suite of planning applications that support enterprise-wide planning, budgeting, and forecasting in a cloud-based deployment model. PBCS provides responsibility centers a tool for budgeting and analysis on multiple data sets using near real-time data. Recently Oracle has rebranded the suite offering to EPM or Enterprise Performance Management, however we are continuing to use PBCS in University communications for consistency purposes.
The Operating Budget Planning application was rolled out in two phases. Phase I of the implementation (June 2018) focused on standard reporting and manual encumbrance tracking forms. Then, enhanced reporting, automated encumbrances and budget spreads were introduced. Phase II (August 2019) provided the new on-line budget submission process for the Fiscal Year Operating Budgets.
The RC Resource Proposal (RCRP) process was implemented in December 2019 within the Operating Budget Planning application. In an effort to better align budget decisions with strategic objectives, Pitt undertook a multi-year initiative to enhance the budget formulation process. The ultimate goal of the effort is to provide RCs with increased transparency, accountability, and control over their local budgets. To accomplish this, the new PBCS module incorporated the use of an all-funds budget, formalize a resource request process and utilize standard pillars to prioritize resource allocations.

The Enrollment and Tuition Revenue Projections application was implemented in December 2020. Each school is required to input enrollment and tuition projections directly into the PBCS tuition module for this year's process (Excel templates will no longer be used).

The Grants Forecasting application was implemented in late summer 2021. The Grants Forecasting application is a large-scale enhancement to the current PBCS suite to provide departments the ability to forecast and budget at a grant/project specific level. For more information regarding access and uses of the applications, please visit the Grants Forecasting SharePoint site.
Planning is currently in process for an Operating Funds Forecasting application for target implementation in summer 2022. The new application will expand on the Grants Forecasting functionality to allow forecasting for all other entities. For more information, please visit https://www.technology.pitt.edu/operating-funds-forecasting.
PBCS Data
Posted General Ledger data is loaded to the PBCS Planning and Grant Forecasting applications on a nightly basis. As a reminder, GL month-end closing generally happens three business days into the following month. When running reports on the first of the month for the prior month, not all transactions will be posted for month end yet. For example, Payroll Costing is not posted until the last day of the closing cycle.
Beginning April 1, 2019, encumbrance values are calculated in PRISM, summarized by account number, and exported nightly to PBCS Planning and Grant Forecasting. The detail for these encumbrances found in the Loaded Encumbrance columns may be obtained in PRISM by running the new report, FGAE138 Extract of Calculated Encumbrances by Entity and Department. For Grant (05) accounts, the details can also be found in the Fiscal Panther dashboard. For more information, visit the Fiscal Panther: Grants Administrator dashboard.
Access
The Operating Budget Planning, RCRP and Tuition applications are primarily applicable to users at the responsibility center level and security access is managed by managed by Budget & Financial Reporting and Student Financial Services (Tuition). The Grants Forecasting application is primarily applicable to grant managers and post award administrators. Pitt IT coordinates all initial user access.
To request access, complete the PBCS Access Information Form, email the form, signed via DocuSign, to the 24/7 Help Desk at helpdesk@pitt.edu.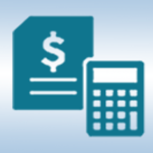 Access the PBCS (Oracle Planning and Budgeting Cloud Solutions) task center via My Pitt (my.pitt.edu).
Training Materials
Reports & Encumbrance Maintenance
Operating Budget Submission & Resources Related to Target Budget Guidelines
RC Resource Proposal (RCRP)
Additional information regarding the University's Budget Formulation Process can be found on SharePoint.
Note: The following video was recorded for the FY21 RCRP process, the FY22 process has some changes as detailed in the above documentation.
Enrollment and Tuition Revenue Budget Process
Grants Forecasting Application
Frequently Asked Questions
How is the Current Month configured?
Budget & Planning are managing the variable for the Current Month ($CurrMth) in PBCS. They will update the current month after the prior period closing is complete. If you are unsure, before running the report, you can select the desired period from list, removing the current month default parameter.
What is a roll-up group?
During implementation, RC's were given the opportunity to create department level groups in PBCS for ease of reporting. Multiple department numbers are added to a group and that new group name can be picked from a list to report details for all department members.
How do I update a departmental roll-up group?
Roll-up groups are maintained separately in PBCS by Budget & Planning. For changes to existing roll-up groups or to request new roll-up groups, please contact the 24/7 IT Help Desk online or at 412-624-HELP (4357).
Where can I find RCRP FAQs?
RCRP specific FAQs can be found on the SharePoint site.
Additional Questions
a. For questions regarding Annual Operating Budget load or RCRP specific processes, please contact Budget & Planning via the PBCS Support mailbox: pbcshelp@cfo.pitt.edu.

For questions regarding Tuition enrollment data entry, please contact Donna Zacher.

For all other questions, please contact the 24/7 IT Help Desk online or at 412-624-HELP (4357).