UPDATE: Maintenance has been completed.
Maintenance will be performed on the Student Information System (PeopleSoft and PeopleSoft Mobile) starting at 6 p.m. on June 7. This work is expected to last until 8 a.m. on June 11.
PeopleSoft and PeopleSoft Mobile will be unavailable during this maintenance period. If work is completed ahead of schedule, the systems will be returned to service earlier and an announcement will be posted to technology.pitt.edu.
Transition to vendor-managed hosting
This extended maintenance period involves transitioning PeopleSoft to a vendor-managed hosting environment. The new environment will increase efficiency, improve performance, and streamline future upgrades to deliver a constantly improving service. The vendor will also be performing a technical upgrade of the Student Information System to Campus Solutions 9.2.
Steps to take following the upgrade
1) Update outdated bookmarks
Updates to PeopleSoft will cause existing bookmarks that use outdated PeopleSoft URLs to break. We recommend accessing PeopleSoft through AskCathy or My Pitt. If you prefer to save bookmarked URLs in your browser, we recommend updating your bookmarks when you first log in to the upgraded PeopleSoft system.
Please note that the URL to access PeopleSoft Mobile will not change.
2) Clear caches
You may need to clear your browser's cache to prevent issues when accessing PeopleSoft after the upgrade.
3) Consider navigation options
In PeopleSoft 9.2, you now have two methods for navigation in the top menu bar of your homepage. Though the changes are small, you will want to consider how they affect your workflow.
The main drop-down menu: located at the top left of the page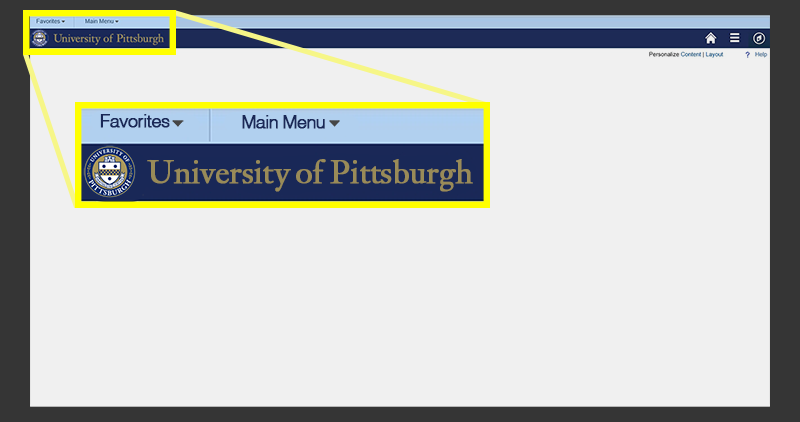 The NavBar: located at the top right of the page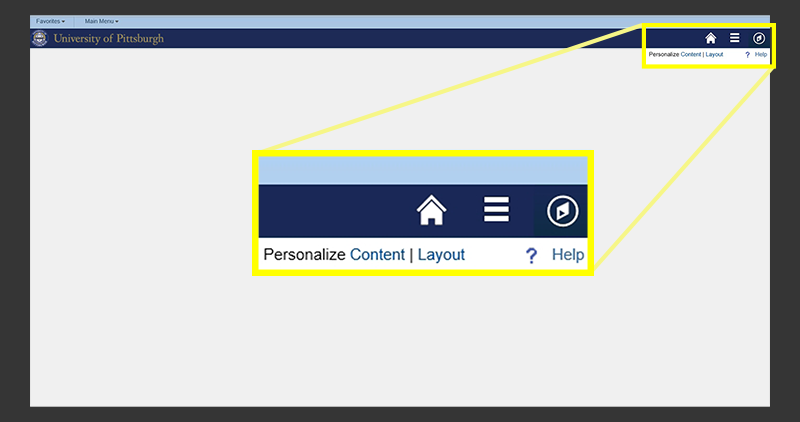 4) Use the new banner icons
The top right menu has been created with three icons. Each one has its function described below.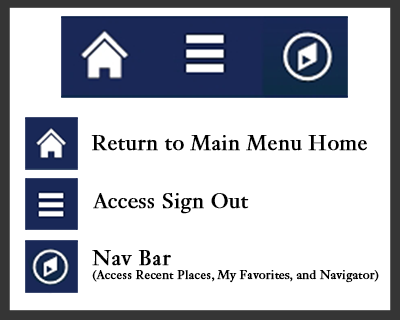 Although this maintenance includes an upgrade of the Student Information System to Campus Solutions 9.2, it is primarily a technical upgrade of the application, meaning, navigating and using pages to access information, as well as processing transactions, will be very familiar. You may notice subtle cosmetic changes, such as colors, fonts, and page layouts.
The upgrade of the Student Information System to PeopleSoft Campus Solutions to 9.2 is a necessary action to maintain vendor support and uptake new features and functionality as delivered by Oracle/PeopleSoft.
Please contact the 24/7 Help Desk at 412-624-HELP (4357) if you have any questions regarding this announcement.