Wednesday, March 30, 2016 - 14:43
University faculty and staff can take advantage of free professional development courses, obtain teaching materials, and connect with expert users of Adobe software.
Computing Services and Systems Development is pleased to announce our participation in the Adobe Education Exchange. This free service provides professional development courses and workshops, access to teaching materials, and the option to connect with expert users of Adobe software.
To access the Adobe Education Exchange, please follow these steps:
1. Go to http://edex.adobe.com and click the sign-in button in the top menu.
2. Next, enter your Pitt email address and click sign in.
3. Choose Enterprise ID for your account type.
4. Next, you will be directed to the Pitt Login screen.
5. Enter your Pitt username and password. Click Login.
6. The welcome screen will be displayed, as shown below.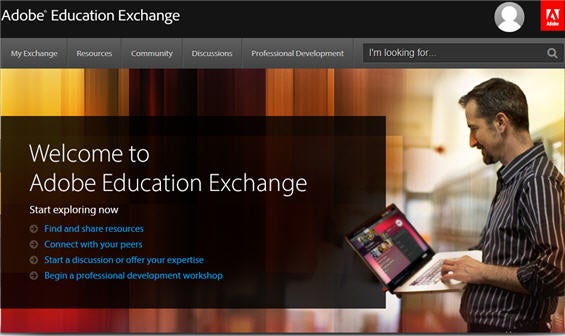 7. Explore the site and start learning!
Please contact the Technology Help Desk at 412-624-HELP [4357] if you have any questions regarding this announcement.