You are here
Initiatives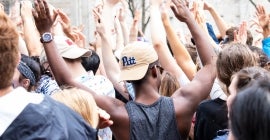 Proof in Numbers: Data to Drive Diversity
The Office of Diversity and Inclusion strives to embed diversity and advance inclusion as transformational forces throughout the University's five campuses. While ODI and their institutional partners have a clear vision, the number and variety of information sources makes it challenging to identify key indicators and track progress. Learn how the Pitt IT Analytics team is uniquely prepared to tackle this challenge.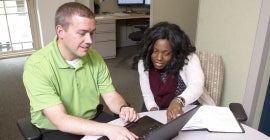 Enterprise Relationship Management
Pitt continues to develop its Enterprise Relationship Management (ERM) system to expand engagement, enrich connections, and improve information sharing between areas of the University. Planned enhancements include an application for tracking donor contacts in the Office of Institutional Advancement, expansion of the ERM Recruiting application to strengthen communication with potential graduate students at various schools, and deployment of Enterprise Service Desk to additional University units to improve help desk case management.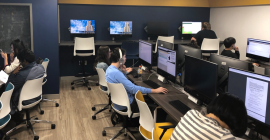 Student Computing Lab Renovations
Renovations to the Cathedral of Learning's Student Computing Labs, completed in August 2018, created a brighter, more inviting space with new furniture, energy-efficient LED light fixtures, and all-in-one workstations with 27" 4K displays. Similar renovations to the Lawrence Hall Student Computing Lab, completed by the start of the 2019 fall term, provided increased personal space at workstations, greater shared space for collaboration and teamwork, and bring-your-own-device space equipped with monitors and power outlets.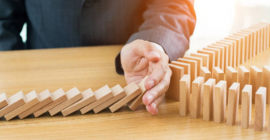 Security Information and Event Management Infrastructure (SIEM)
The implementation of a Security Information and Event Management Infrastructure (SIEM) tool allows for more rapid detection of and response to security events and alerts. SIEM aggregates log, event, and alert data from various sources, then correlates events and alerts for real-time analysis. Once in place, SIEM services can also be extended to other interested University departments.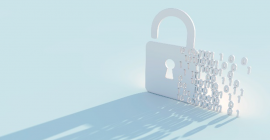 Next Generation Enterprise Firewall Services
To ensure the highest level of security and reliability, the University is replacing its current Enterprise Network Firewall equipment with next generation Palo Alto Networks equipment. A major benefit of the new system is identity-based networking, which allows users to access restricted resources from any point on the network, not just when connected to office network ports. The new system also increases network perimeter security while reducing management overheard.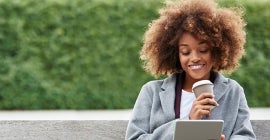 Pitt Password Manager (LastPass) – COMPLETE
Weak passwords continue to be the greatest security risk to individuals and organizations. Pitt Password Manager (LastPass)—launched in January 2019—makes it easy to generate strong, unique passwords for every service you use, helping to protect your Pitt-related services, as well as your personal services. Pitt Password Manager simplifies your online life by saving your passwords in a secure vault that you can access from any device, using a single, strong master password.