You are here
Zoom: Locking Your Meeting
Locking a Zoom meeting that is in progress prevents new participants from joining, even if they have the meeting ID and password (if you have required one). Complete these steps to lock your meeting:
1. Under the Participants list, click More.
2. Select Lock Meeting.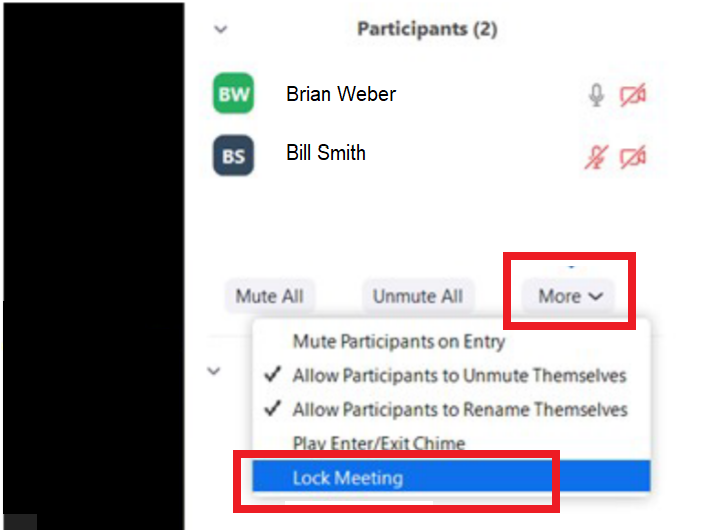 Additional Help Resources
If you're new to Zoom, these training resources will help you get started quickly.