You are here
Using Compatibility View in Internet Explorer 11
The most recent version of Microsoft's Internet Explorer web browser, Internet Explorer 11, comes bundled with Windows 8.1. Some websites may not yet work correctly in Internet Explorer 11, including the PittNet VPN (Pulse Secure) service. You can still use these websites in Internet Explorer 11 by turning on Compatibility View.
To turn on Compatibility View:
1. Click the Settings Icon on the address bar in your web browser.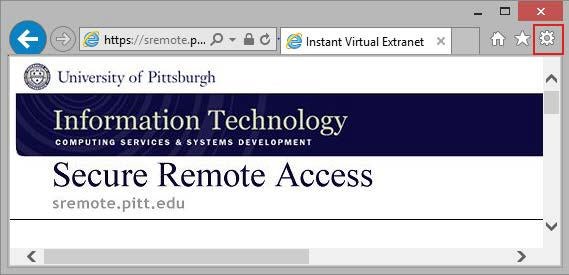 2. Choose Compatibility View settings.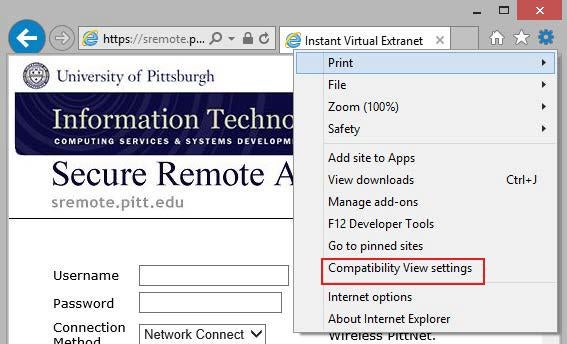 3. In Add this website menu, type pitt.edu if it's not automatically populated.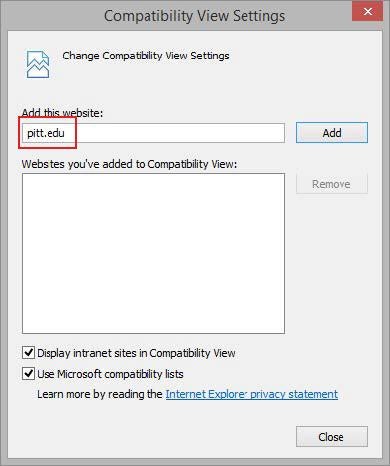 4. Click the Add button then click the Close button.
5. Refresh your webpage.