PittNet Wi-Fi: Configuring Windows 7 for PittNet Wi-Fi
Overview
You can manually configure your computer using the steps in this help sheet. You must have installed the InCommon certificates before completing the instructions below. Refer to the help sheet titled Installing the InCommon and UserTrust Certificates (Windows) for details.
Section 1 - Enable the Wireless Auto Config Service
1. Click the Start menu and select Control Panel.
Note: In Control Panel, set View by: to Large Icons.
2. Select Administrative Tools.
3. Select Services.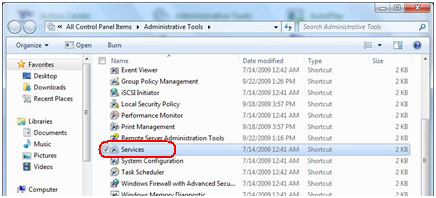 4. Right click on WLAN AutoConfig and select Properties.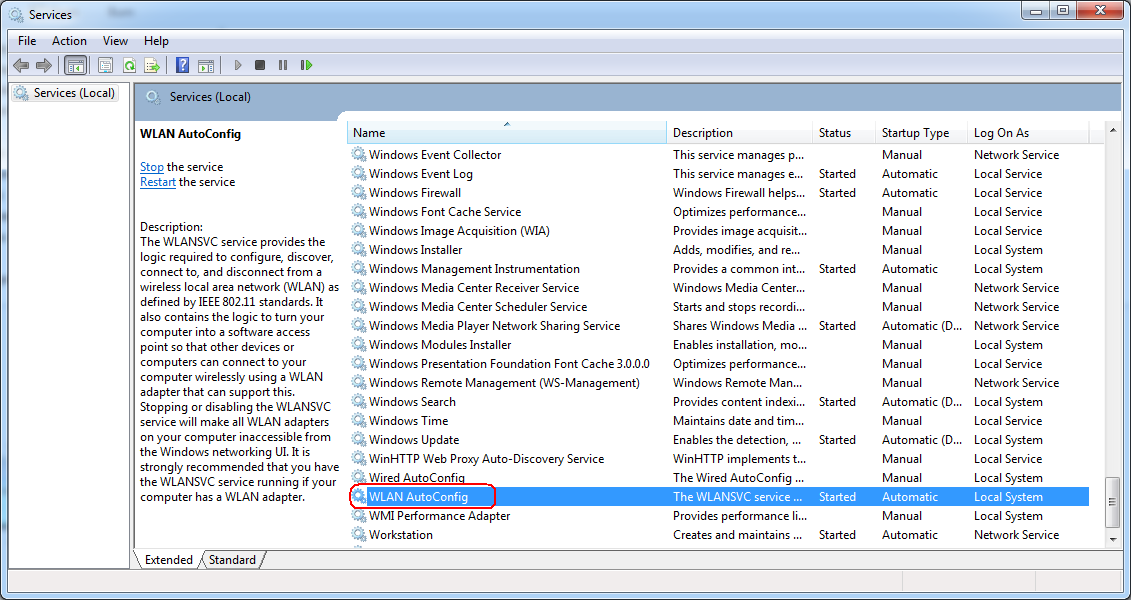 5. Set Startup type: to Automatic, click Apply, then click OK.
6. Restart the computer.
Section 2 - Configure the Native 802.1x Client
1. Click the Start menu and select Control Panel. Switch to Classic view. Click Network and Sharing Center.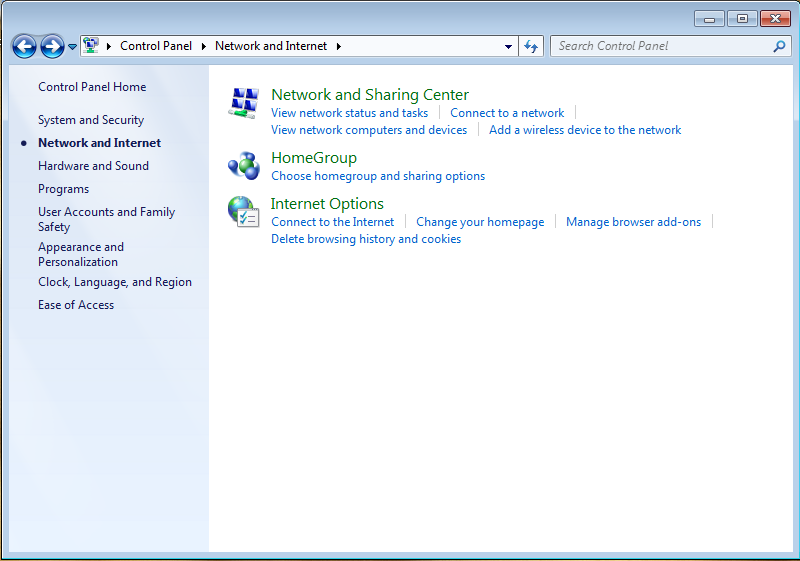 2. Click Manage wireless networks on the left-hand side of the window.

3. Click Add.
4. Click Manually create a network file.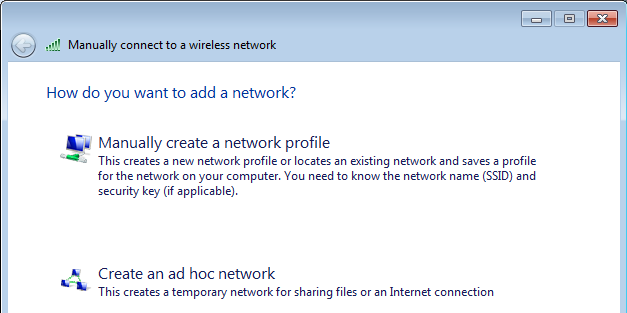 5. Enter the following settings, then click Next.
a. Network Name: WIRELESS-PITTNET or WIRELESS-PITTNET-FAST
b. Security Type: WPA2-Enterprise
c. Encryption Type: AES
6. Click Change connection settings.

7. Click the Security tab and enter the following settings:
a. Choose a network authentication method should be set to PEAP.
b. Remember my credentials should be unchecked.
c. Click the Settings button next to Choose a network authentication method.
8. Enter the following settings:
a. Validate Server Certificate is checked.
b. Connect to these servers is checked and set to ias.cssd.pitt.edu.
c. USERTrust RSA Certification Authority is checked under Trusted Root Certification Authorities.
d. The Do not prompt user to authorize... option is checked.
e. Select Authentication Method is set to Secured password (EAP-MSCHAP v2).
f. Enable fast reconnect is checked.
g. Click Configure next to Select Authentication Method.
9. Enter the following settings:
a. Uncheck Automatically use my Windows...
b. Click OK.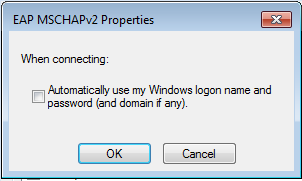 10.Click OK.
11. Click OK.
12. Click Close.

13. Click the network status indicator icon in the system tray and connect to WIRELESS-PITTNET.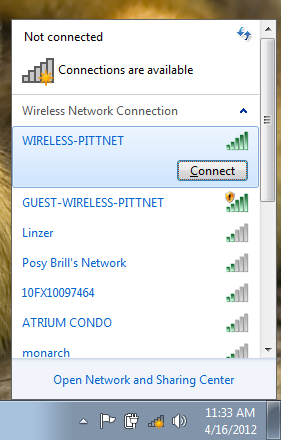 14. Enter your University Computing Account username and password. Leave the Logon Domain field blank.
Troubleshooting: Additional Configuration Instructions for Dell and IBM Computers
If you attempt to connect to PittNet Wi-Fi and fail, you may receive an error message stating that there is other software managing the connection. To resolve this, you may need to disable existing wireless networking software that was pre-installed on your computer by the manufacturer. The following specific steps explain how to disable pre-existing wireless software on a Dell computer. We will add instructions for other computer manufacturers as needed.
Disable Dell Wireless Networking Software
1. Right click on the Dell Wireless Utility, located in the System tray. It is represented by several green bars.
2. Click Open.
3. Click the Wireless Networks tab. Uncheck the Let this tool manage your wireless settings checkbox.
4. Click Apply then click OK.
Return to the top of this page and complete the instructions to connect to PittNet Wi-Fi.