You are here
Pitt Password Manager: Create a New Premium Account
1. Visit lastpass.com/partnerpremium/pitt.
2. Enter your University email address in the top field. Enter a personal (non-Pitt) email address in the bottom field. Click Submit.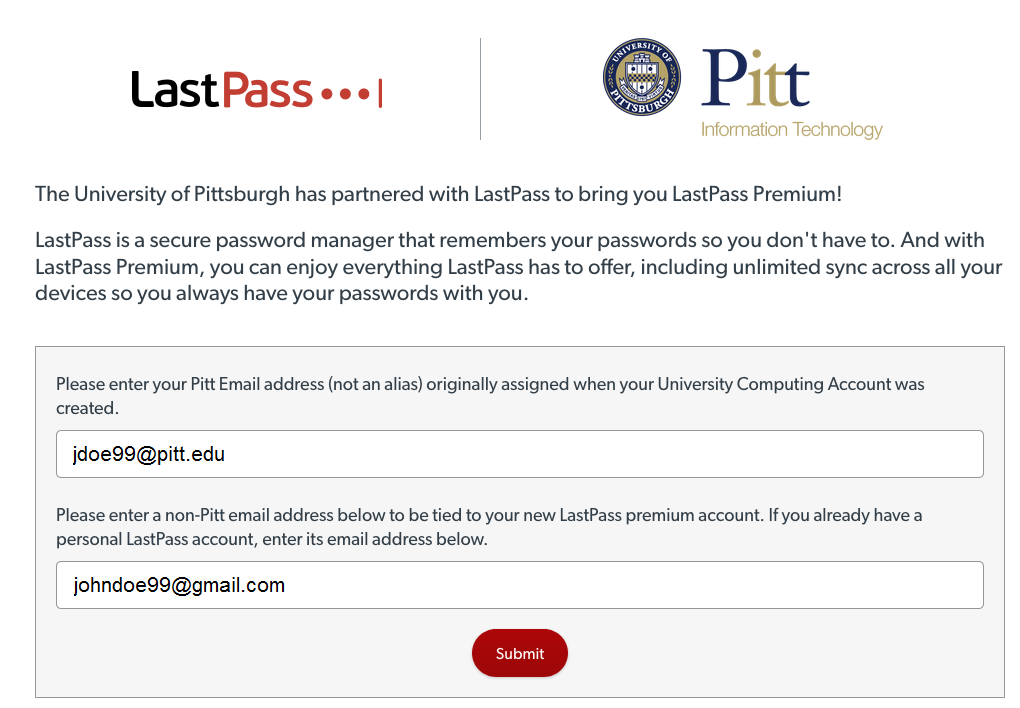 3. A Congratulations screen appears indicating that a confirmation email has been sent to your Pitt email address.

4. Open the email message from your University inbox. Click Create Your Account.
Note: If you already have an existing LastPass account, do not click Create Your Account. Instead, follow these steps.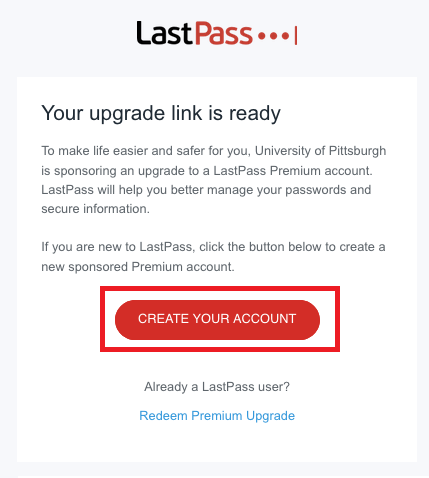 5. The Create an account screen displays. Enter your personal (non-Pitt) email address in the Email field. Choose a master password and re-enter it in the Confirmation field. Make sure to choose a master password that you will remember, because the University cannot recover it for you if you forget it! When you are ready, click Create My Account.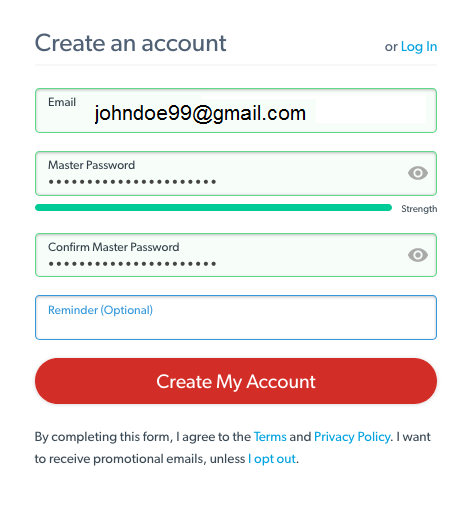 6. The Redeem LastPass Premium screen displays. Click Confirm.

7. The Welcome to LastPass screen displays. Click Install LastPass.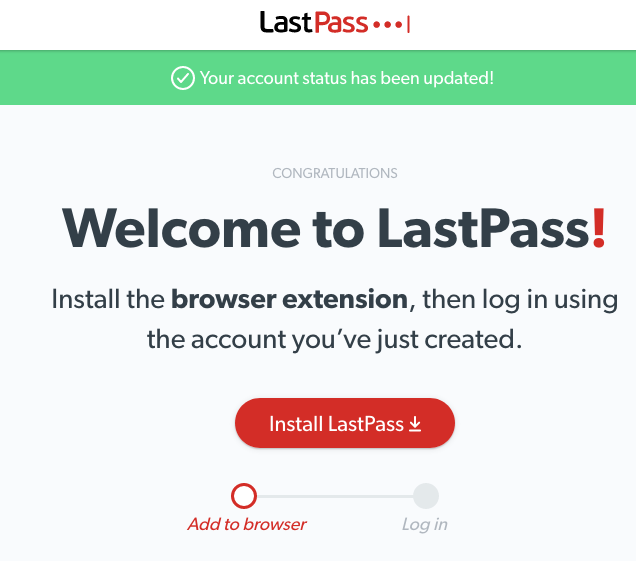 8. You should be prompted to install the LastPass browser extension for the web browser you are using. Click the button to install the plugin and complete the steps.
Note: If you use Safari, Apple requires you to download and install a Mac App to get the extension. Learn more...
9. Click the LastPass icon that now displays in the top right-hand corner of your web browser. Enter your personal (non-Pitt) email address in the Email field. Then enter your master password in the Master Password field and click Log In.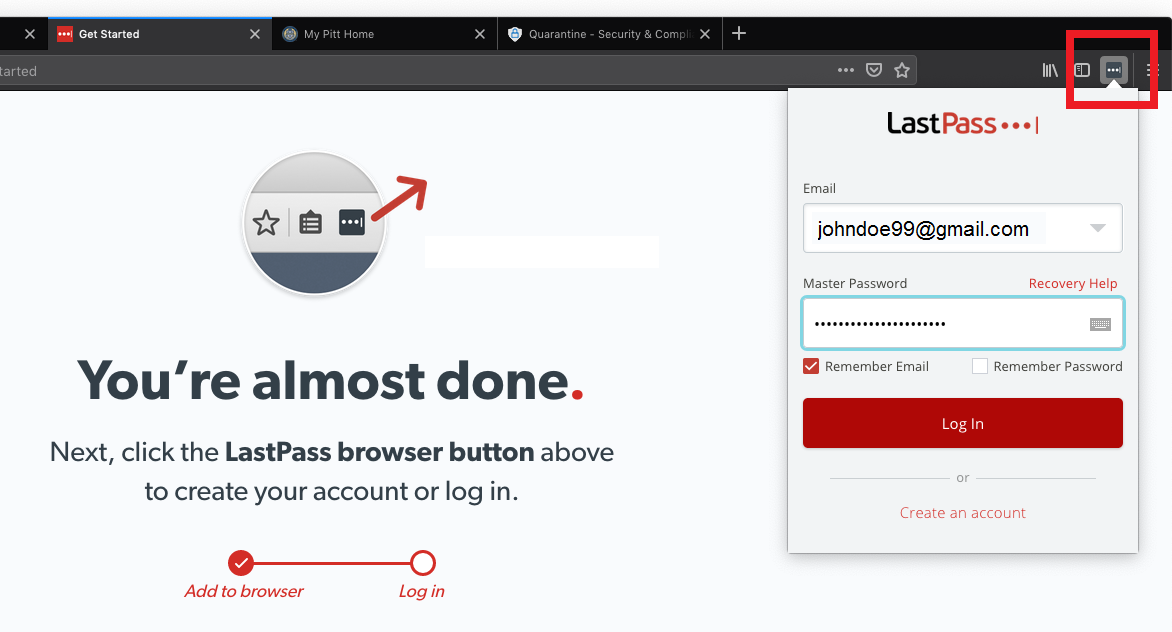 10. You may be prompted to import any existing passwords that have been saved by your browser. We recommend you import existing passwords.
11. The You're all set! window may display. Click Let's Go to open your password vault.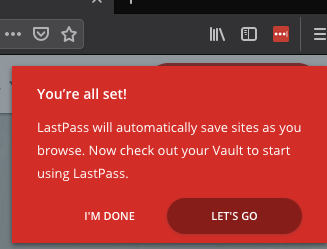 12. Your Pitt Password Manager opens. Your email address will appear in the upper right-hand corner under the label Premium User.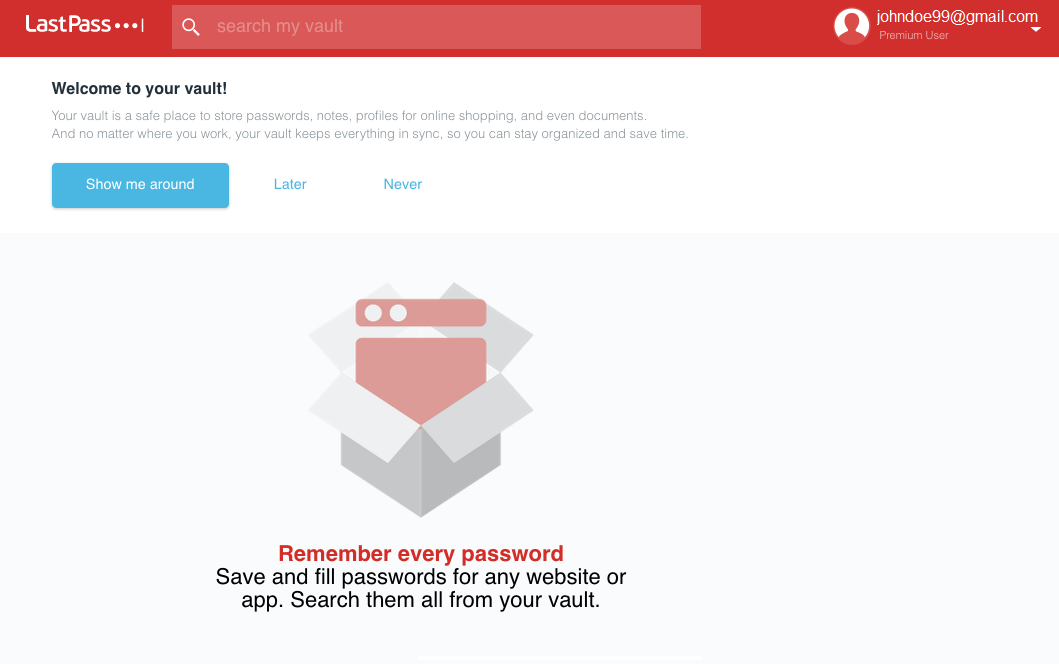 Next steps
Don't forget to disable your browser's built-in password manager. This helps avoid the confusion that can arise when both Pitt Password Manager and your web browser prompt you to save a password. In addition, LastPass is a much more secure method of storing passwords than your web browser.
Make sure to set up SMS recovery> on your account. This allows you to recover your Pitt Password Manager master password if you ever forget it.
Review the help resources on our webpage to get started using Pitt Password Manager.