You are here
MyResNet: Sign Up for an Account
Important: Complete the steps below only if you are a new student at Pitt and have not used MyResNet before. If you are a returning student, follow these steps to renew your plan.
1. Visit MyResNet.com and click Sign Up.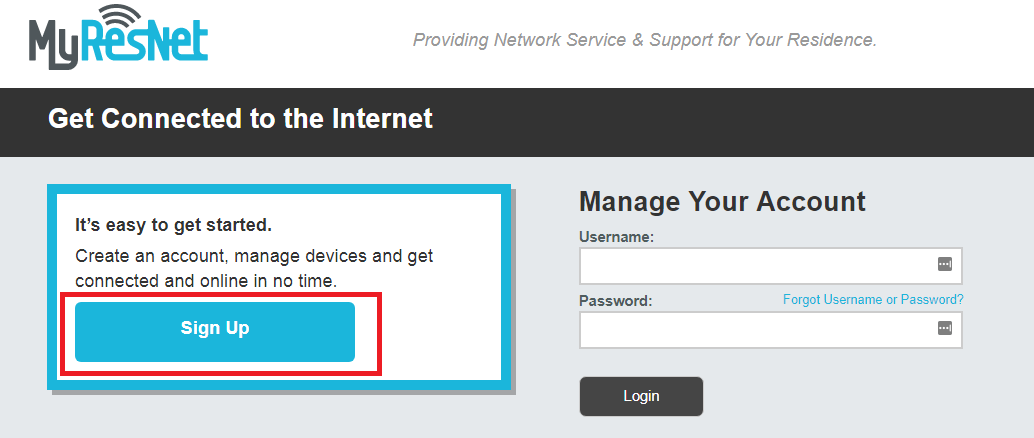 2. Create a username and password that are different than your University Computing Account username and password.

3. Enter your personal information. Be sure your email address is the same as your University email address.
4. Click the I'm a Resident button.

5. Enter your building and room number and click Get Options.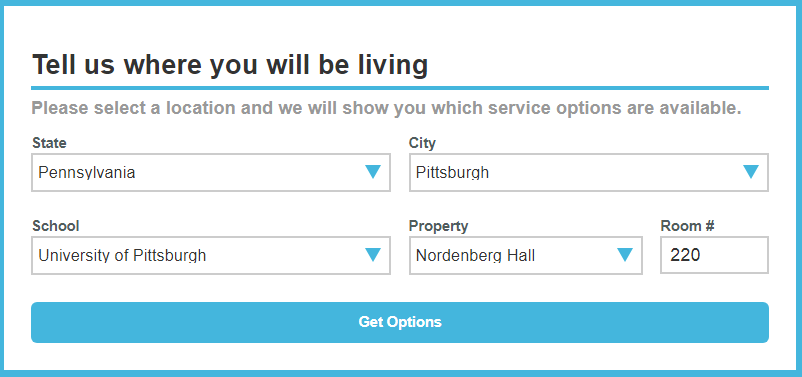 6. Select your package, review the terms and conditions, and click Create Your Free Account.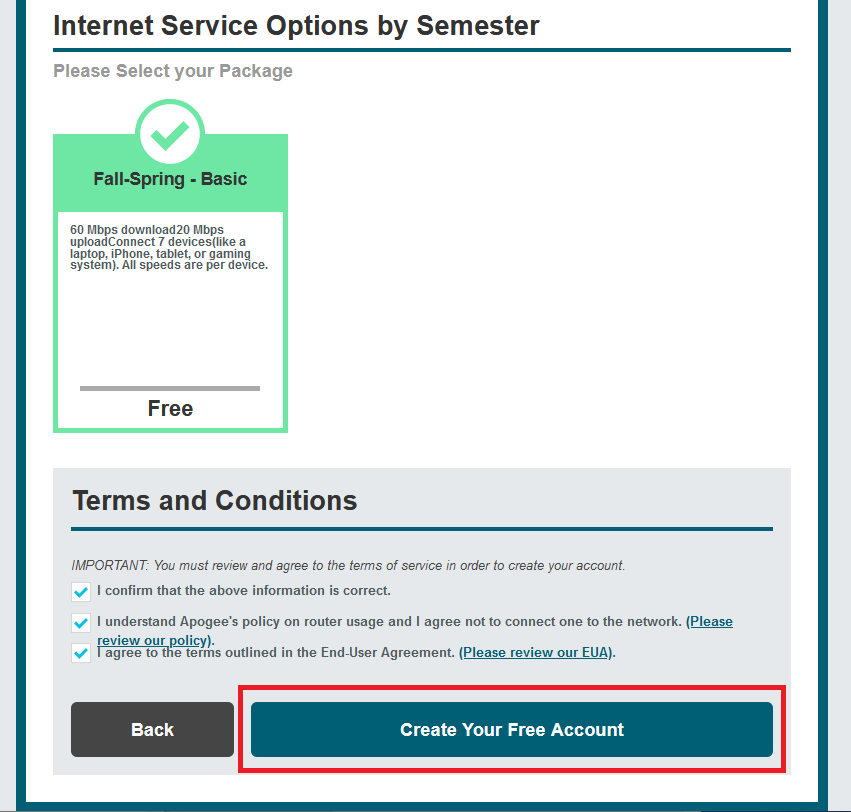 7. Continue to the Manage Devices section and register the devices you plan to connect.