You are here
MyResNet: Renew Your Plan
If you used MyResNet at Pitt last year, complete the steps below to renew your plan and register additional devices.
1. Log in to MyResNet.com with the same username and password you used last year.
Note: If you don't remember your login credentials, click the Forgot Username or Password? link to retrieve them.
2. An account expiration notice appears at the top of the screen. Click Update Profile and Renew.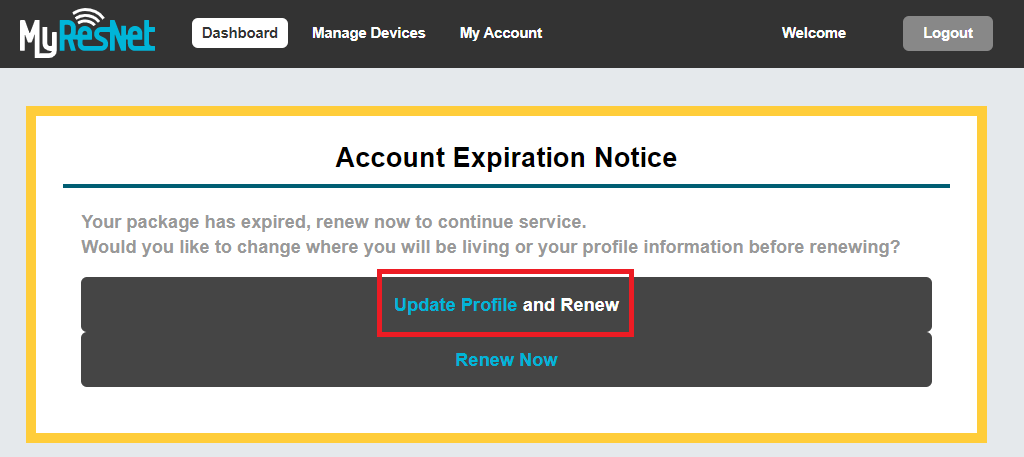 3. Review your personal information, make any necessary changes, and click Update. Select your residence and room number, then click Get Packages.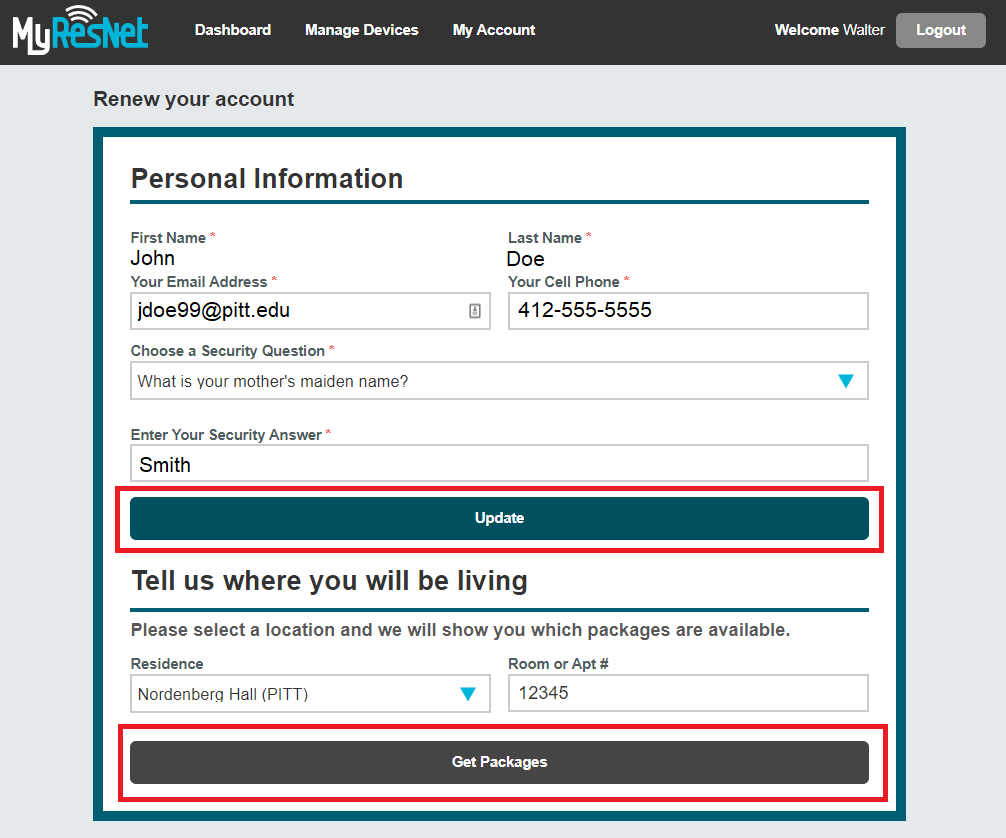 4. Select the basic plan and click Renew Your Free Account.
5. An account renewal confirmation displays. Click Connect my devices.