Skype for Business: Digital Voice Help Videos
This page features quick links to helpful videos about the University's digital voice service, unified communications, and Skype for Business. There are also helpful, step-by-step instructions on using the Polycom VVX 501 phone with Skype.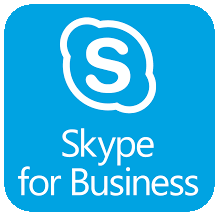 Quick Links
What Does Unified Communications Mean for Me?
View the (pre-recorded) Skype for Business: Maximizing Your Experience Webinar
Introduction to the Polycom VVX 501 Phone
How to Set Up and Use Voice Mail
How to Transfer a Call (consultative) with the Skype Phone
How to Transfer a Call (blind) with the Skype Phone
How to Initiate a Conference Call with the Skype Phone
How to Merge Two Calls with the Skype Phone
How to Transfer a Call to the Boss's Voice Mail