Skype for Business: Application Help Videos
This page features quick links to helpful videos on how to manage phone calls using the Skype for Business application on your PC.
The University's digital voice service combines voice, video, web conferencing, instant messaging, desktop sharing, real-time presence, and more into one powerful communications tool.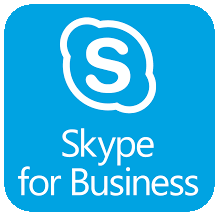 Quick Links
What Does Unified Communications Mean for Me?
Introduction to the Plantronics Headset
Transferring a Call (consultative) Using the Skype Client (Windows)
Transferring a Call (blind) Using the Skype Client (Macintosh)
Start a Conference Call and Add a Participant Using the Windows Client
Merge Two Calls Using the Windows Client