You are here
Customizing Windows 10 Privacy Settings
Windows 10 presents privacy options in a different way than previous versions of the Windows operating systems. You can customize your privacy settings at any time. To do so, use the Windows 10 search bar to search for Settings and click the Settings app. Next, click the Privacy icon.
The General privacy settings page will display by default. Here you can choose whether you want websites to provide locally relevant content, whether you want to use the SmartScreen Filter to check URLs used by the Windows app store, and other options.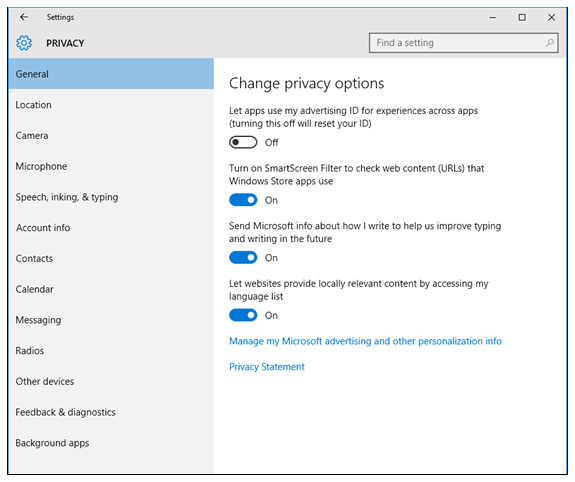 The Location page allows you to control whether apps can request your location and which apps can use your location.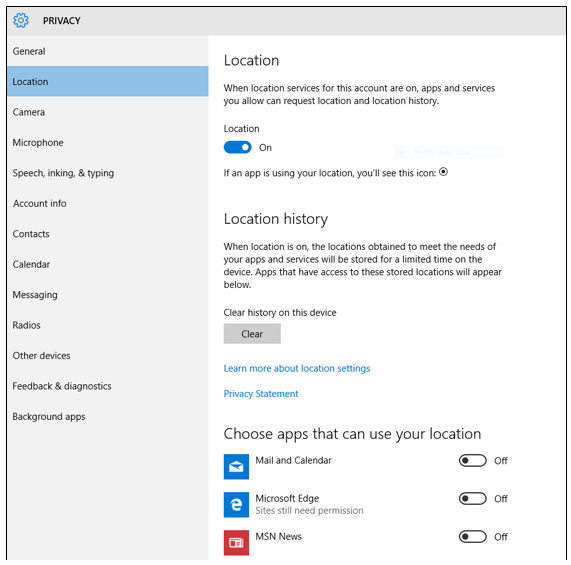 The Camera and Microphone pages allow you to decide whether you want apps to be able to use your camera and microphone.
On the Speech, inking, & typing page, you can decide whether you want to allow Cortana (the Windows 10 personal assistant) to get to know your voice and writing to make better suggestions for you.
The Account Info page lets you choose which apps can access your name, picture, and other account information.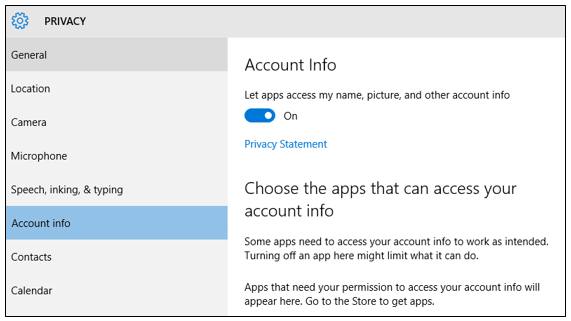 The Contacts and Calendar pages allows you to choose which apps can access your contacts and calendar.
On the Messaging page, you can decide whether you want to allow apps to send messages (like a text or MMS).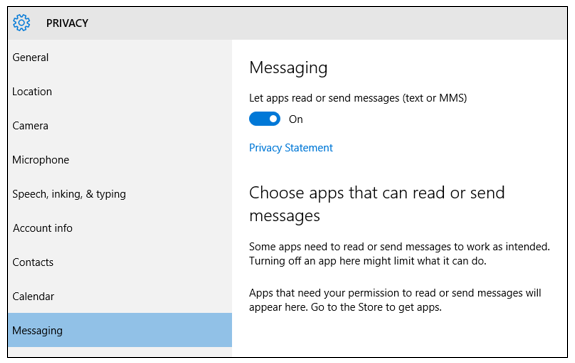 The Radios page allows you to choose whether apps can turn Bluetooth on and off.
On the Other devices page, you can let your apps automatically share and sync info with wireless devices that don't explicitly pair with your computer.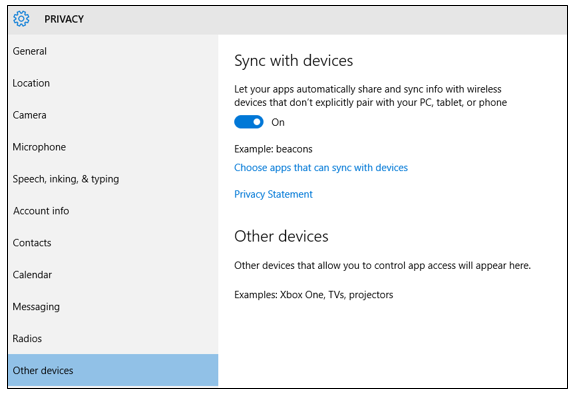 On the Feedback and diagnostics page, you can decide whether Windows can ask you for feedback and how much diagnostic and usage data to send to Microsoft from your device.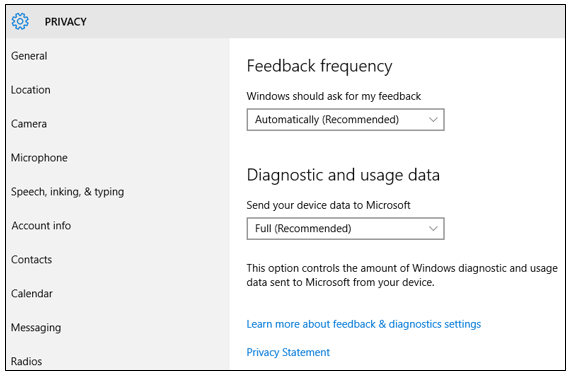 The Background apps page allows you to choose which apps can send notifications and receive info when you are not using them.