You are here
Accounts: Activate Your University Computing Account
Your University Computing Account grants access to a huge variety of resources at Pitt and it serves as your unique University ID for your time at the University. Use it for completing the application process, accessing and sending Pitt email, managing account details, and much more.
How to Activate Your Account
1. You should have received an email with your permanent Pitt username and an activation key. You will need these two items to activate your account.
2. Go to http://activateaccount.pitt.edu
3. Enter the Pitt Username and the Activation Key that were provided to you. Click Next.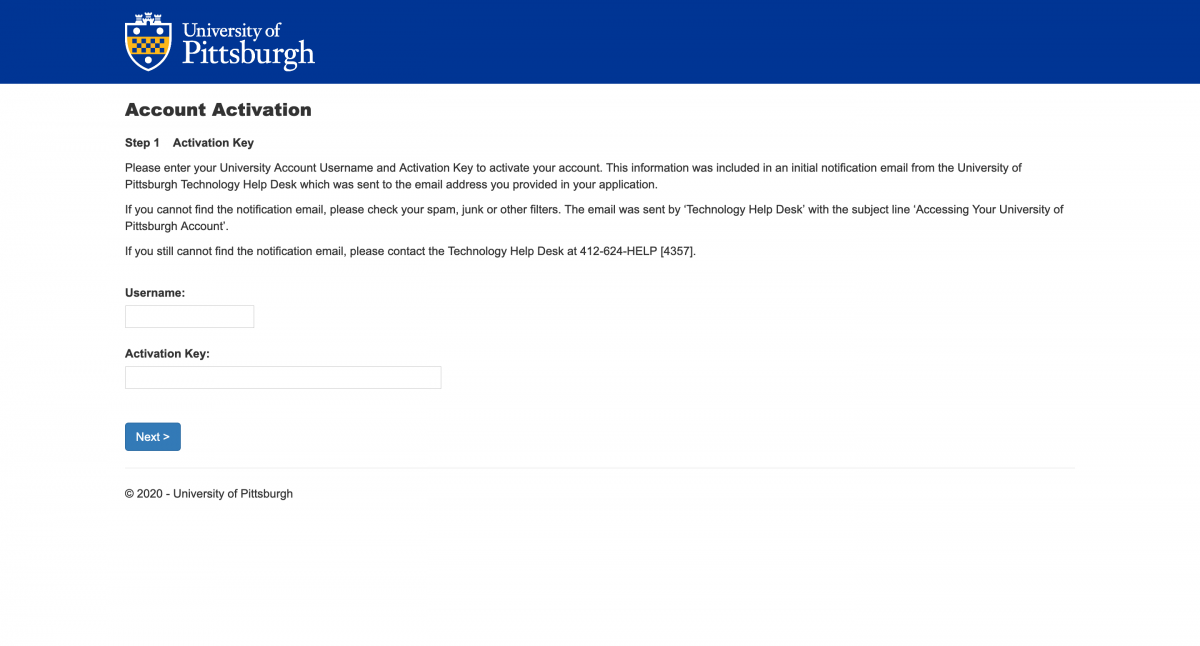 4. Confirm Your Identity by completing the boxes. You must fill out these boxes or you will not be allowed to continue the activation process.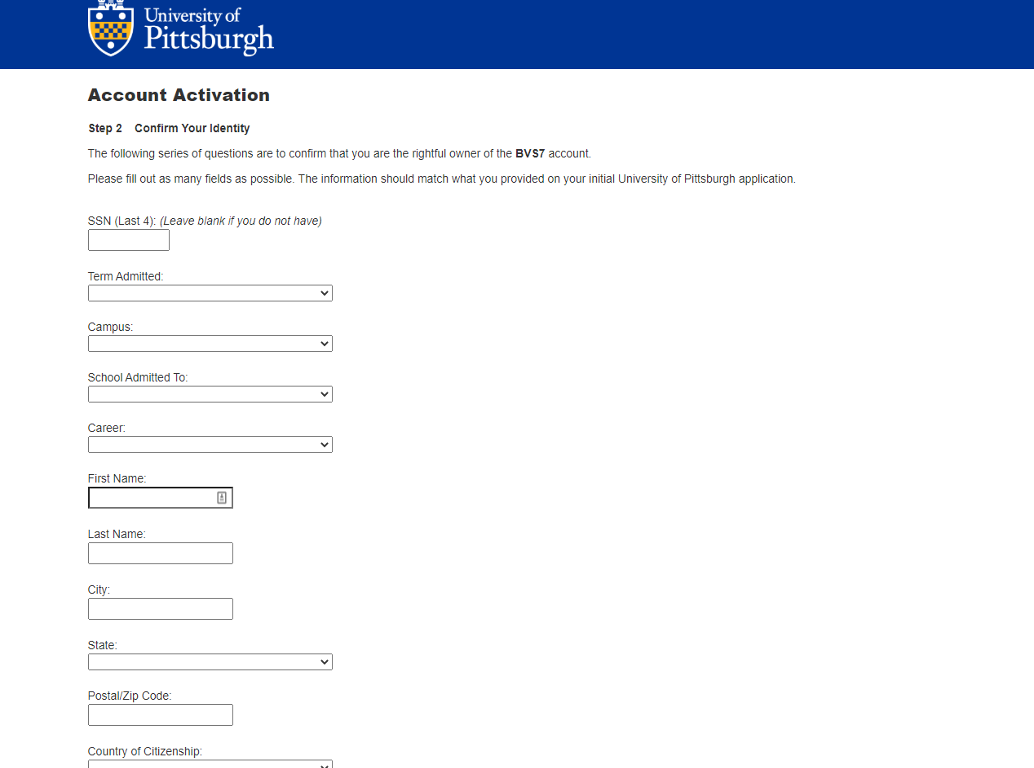 5. Once Step 2 has been successfully completed, you will receive an email at your home/personal email account. This email will include a Confirmation Key.
6. Copy & Paste this Confirmation Key into the box on the Step 3 screen. Click Next.

7. Read the University Technology User Policy. Accept the terms by checking the box at the bottom of the page. Click Next.
8. Complete the Password Reset Challenge Questions. Be sure to choose questions and answers you will remember, should you need to reset your password. Click Next.
9. Choose and confirm the password that will be associated with your new Pitt username. Click Next.
10. Your University of Pittsburgh account should be activated at this point. Provide additional information requested on the page, such as:
Emergency Contacts
Preferences for receiving alerts from the University's Emergency Notification System
Military Education Benefit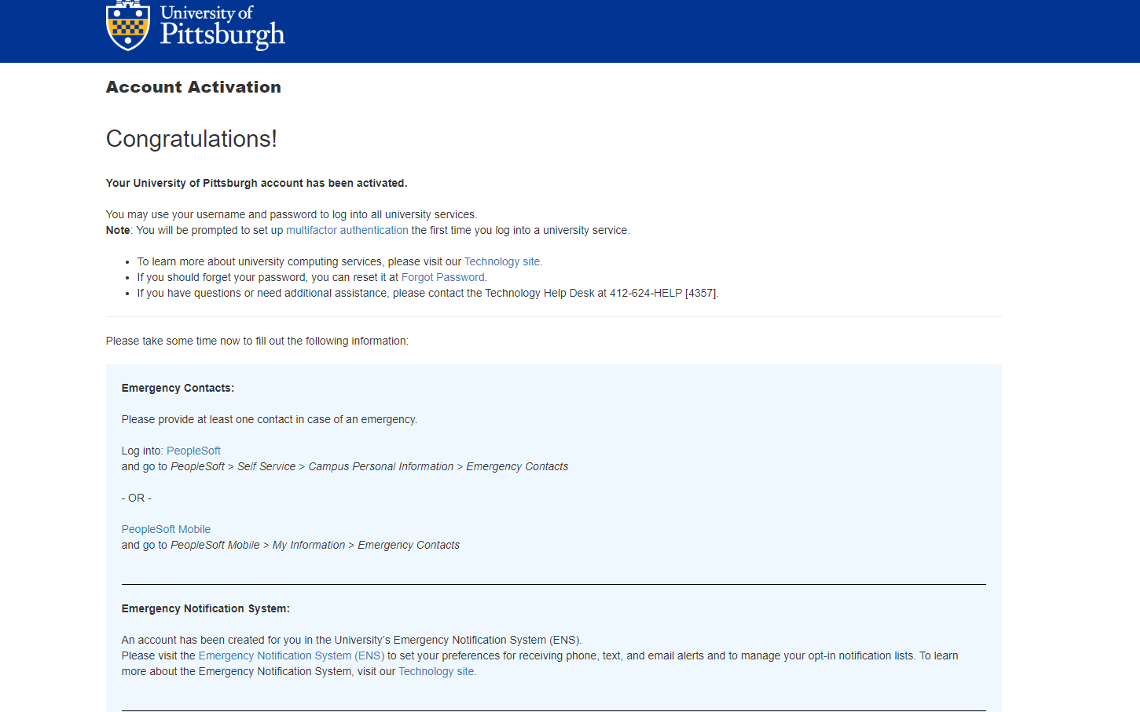 Emergency Contact Information
During account activation, new students will be asked to provide emergency contact information. These contacts are the people they want to be contacted in the event of a personal emergency. Students can add or update their emergency contact information through Peoplesoft/HighPoint Campus Experience (CX).
Staff members who would like to provide emergency contact information should speak to their departmental administrator for personnel.