You are here
Enterprise Cloud Computing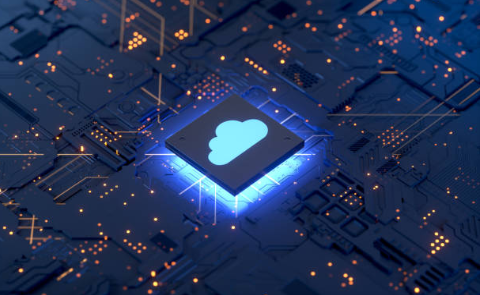 Enterprise Cloud Computing (ECC) enables University departments and researchers to access computing services—like servers and storage—over the internet. It provides secure, reliable, and flexible cloud computing services that can be tailored to meet your needs. ECC can also help lower operating costs and run infrastructure more efficiently.
ECC services are available immediately through Microsoft Azure storage.
Benefits
Reliable: With the cloud, equipment downtime due to maintenance, theft, or damage is almost non-existent.
Customizable: Choose from a broad menu of storage and VM options to find the perfect solution for your needs.
Scalable: Scale your compute and storage resources—up or down—almost instantly as your needs change.
Redundant: ECC's redundancy options enable you to replicate your data within the same data center, across zonal data centers within the same region, or across geographically separated regions.
How Might You Use ECC?
Create a File Server in the Cloud: Reduce the time and effort involved in managing your own on-premise file server and eliminate the costs associated with purchasing your own hardware. ECC is ideal for departmental work group or lab scenarios.
Run Web Servers: Quickly deploy a web server with your own custom app. ECC can be leveraged for departmental use, individual applications, and research-related needs.
Deploy a Web App: Jumpstart your app building and increase developer productivity by being able to quickly deploy pre-packaged web apps.
Archive Data Inexpensively: Do you have data that is infrequently accessed that you need to store for long periods of time? Secure, redundant archival storage is available at cost-effective rates.
Store and Share Large Amounts of Research Data: Make a large dataset available for your own use and for use by other researchers securely, reliably, and painlessly. Optimize cost and performance through intelligent, automatic data management.
Leverage Short-term Compute, Storage, and Other Resources: Quickly deploy temporary resources without having to invest any up front costs. Spin up a web server, provide storage, and utilize VMs to develop/test an application or perform research analysis. Resources can be deployed as needed, even for time periods as short as several hours.
Store and Compute with Regulated Data: Take advantage of safe, secure storage for regulated data the meets stringent requirements for HIPAA, FISMA, or other sensitive or controlled datasets.
Analyze a Dataset: Spin up the resources you need for big data, machine learning, Data Lakes, and more. Scale those resources to accommodate analysis of any size dataset: medium (up to a petabyte), large (petabyte range), or huge (up to exabytes)
Create On-Demand Development and Test Environments: Create environments to analyze and debug mobile or web apps, code, and more.
Browse Our Latest Cloud Computing Offerings
Pitt Information Technology is committed to identifying cloud computing opportunities at the University and rapidly deploying services to meet those needs. As we deploy new cloud solutions, we'll share regular updates here.
University faculty and researchers are increasingly working with larger and larger amounts of data. Storing that data in a way that is secure, reliable, scalable, and cost effective can be a challenge. Azure empowers faculty, staff, and researchers to identify and implement storage solutions that meet their unique needs with a minimum amount of time and effort.
Deployed Jan. 2020
The Pitt IT Virtual Desktop enables staff to remotely access a set of software and resources from any location, using almost any computer or mobile device, at any time of day. It's ideal for machines with limited storage capacity, and provides synced access to files saved in your OneDrive cloud storage.
Deployed March 2020
The Pitt IT Virtual Student Computing Lab enables students to access much of the same lab software and resources that they use while sitting in a Pitt IT Student Computing Lab on campus. The convenience of the Virtual Student Computing Lab is that students can access it from any location, using almost any computer or mobile device, without the need to use PittNet VPN.
Deployed March 2020