You are here
Box Migration: Resending External Sharing Permissions
Your migration from Box to OneDrive retains internal sharing permissions. That means any Box files you shared with people inside Pitt will automatically be shared with those some Pitt individuals in OneDrive.
However, if you shared Box files with individuals outside Pitt, you need to recreate those external sharing permissions after your migration. To do so, complete the steps below:
1. Log in to pitt.onedrive.com.
2. Click the Settings gear in the upper right-hand corner and click More settings.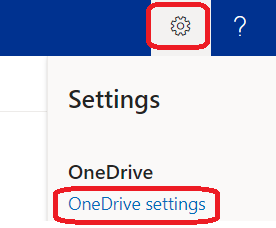 3. Click More settings on the left-hand side of the screen.
4. Click Access Requests and Invitations.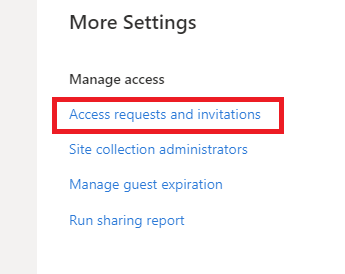 5. A list of external users with whom you've shared files displays under the heading External User Invitations. Select an individual to whom you'd like to resend a sharing invitation by clicking on their name, then click the Resend button at the top of the page.
Tip: You can hold down the CTRL button and click to select multiple individuals at the same time, or you can click the Person column to select all individuals at once.
6. A sharing invitation will be sent to the external user's email address. Once they accept the invitations, they will have access to your shared folder in OneDrive.
Note: If you would like to adjust an individual's permission level before resending their invitation, click the ellipsis icon (...) next to their name, adjust their permission level, and click Resend.