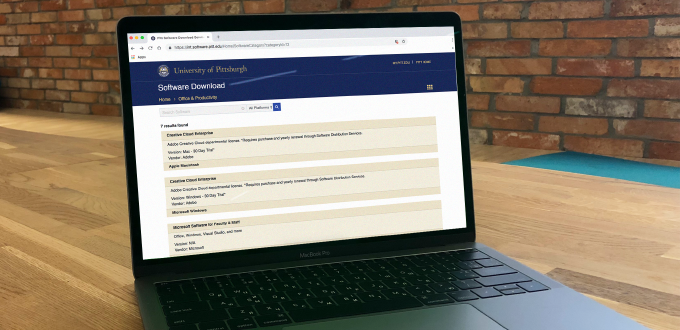 Your source for free software at Pitt has just received a fresh look. The update is more than just an aesthetic change though; you'll be able to find and download the titles you need quicker than ever before.
Click Less
This redesign gives you an easy-to-navigate layout for browsing its collections. Quickly find and download available options, such as Symantec Antivirus and Microsoft Office, without the need to install any file management software first. Plus, you will always find the most up-to-date versions.
Navigate a Mobile Friendly layout
The new Software Download Service is designed with the mobile experience in mind. If you want to see what's available for your desktop, find it with a few quick steps. Search for titles in line, before class, or on the go.
Visit software.pitt.edu
Take a look at the Software Download Service when you need to download a piece of software or if you're on the hunt for something new. With so many available titles, there's a good chance you'll find the latest version of a helpful tool. Find what you need quickly and without the hassle, at the Software Download Service.