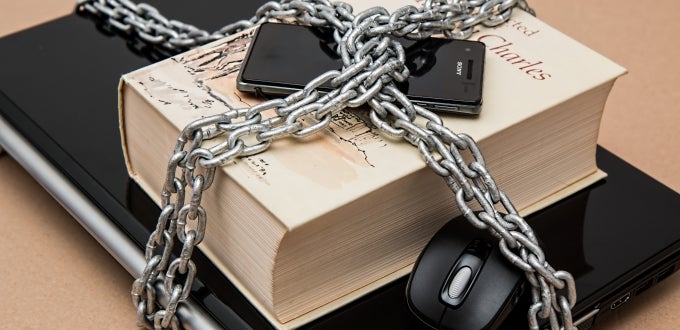 Were you one of the 14.2 million people exposed to credit card fraud last year? How about one of the 158 million people whose Social Security numbers were compromised? According to the Identity Theft Resource Center, consumers reported $905 million in fraud losses in 2017—21.6 percent higher than the previous year.
Identity theft can certainly be scarier than Halloween. Here are five tips to prevent yourself from falling victim to it.
1. Lower Your Chance of Loss
If your wallet or bag were stolen, you'd be a lot better off if it had just a few of your cards—as opposed to every one that you own. Applying for new ones can be quite tedious too. So carry only the cards you'll need on a given day. Also, never carry your Social Security card with you. Thieves can do serious damage with it, including committing crimes in your name and stealing medical care benefits.
2. Keep Track of Documents Containing Personal Information
Shred files that contain sensitive material, such as health records or billing statements. Try to be diligent about picking up your mail. Robbers may attempt to steal from your mailbox to gain access to your private information.
3. Watch Out for Fraud
Brian Pasquini, assistant director of information security for Pitt Information Technology, advises users to check their credit report at least once a year. Doing so allows you to see any unknown delinquencies or inaccuracies on your report.
If you believe someone has accessed your personal information, the Federal Trade Commission recommends that you set up an alert with one of the three nationwide credit bureaus that keep track of your credit history: Equifax, Experian, and Transunion. Once a bureau is notified, they are required by law to alert the other two.
Pasquini also suggests considering identity theft monitoring services, such as Symantec Corporation's LifeLock, with membership fees starting at $9.99 for the first year.
4. Don't Take the Bait
In an effort to raise awareness of phishing scams, Pitt IT occasionally sends fake phishing emails to test the knowledge of individuals within the University community. Should you fall for the simulated scam, you'll be redirected to a web page with further information on phishing and tips on what to look for.
5. Run Up-to-Date Security Software on Your Devices
Cybercriminals can install spyware to collect information on your computer. To help prevent this, download and install both Antivirus (Symantec Endpoint Protection) and Anti-Malware (Malwarebytes) software, offered free to students and faculty through Pitt's Software Download Service.
Having your identity stolen can make you feel like the unwilling star of your own horror movie. Fortunately, you can take proactive steps to stay alert, avert identity theft, and leave the scaring to Hollywood or Pitt IT's Cybersecurity Scarehouse.
---
Nationwide Credit Bureaus
---
For more information on how you can protect yourself, visit our Identify Theft Awareness page.