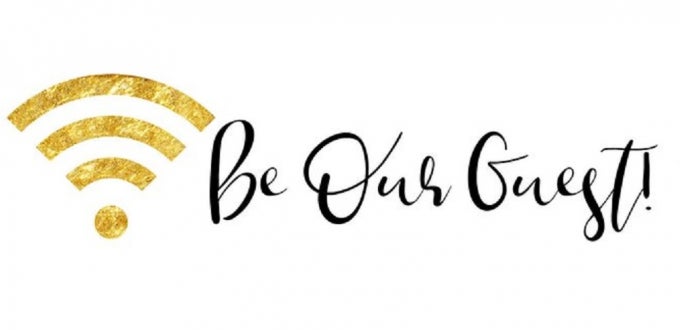 It's been a year since Pitt has welcomed visiting colleagues, given in-person tours to prospective students, and hosted events on campus. With the arrival of COVID vaccines, people are looking forward to some normalcy, including welcoming visitors to campus. So that you're ready when the time comes, ask yourself these five questions to choose the most convenient option for connecting your visitors.
What's the Difference? Choosing Between Three Options
Pitt provides three Wi-Fi network options for visitors: Eduroam, Anyroam, and PittNet Guest Wi-Fi.
Eduroam is a worldwide "roaming access" service developed for the research and education community. Institutions across the globe participate in the network, including Pitt and UPMC. Students, researchers, faculty, and staff from any participating institution can sign into the Wi-Fi service at any other participating institution by just logging in using the same username and password as they would on their home campus.
Anyroam is from the same organization that operates Eduroam, giving participating institutions a way to offer free Wi-Fi on the Eduroam network to those visitors who do not have Eduroam credentials.
PittNet Guest Wi-Fi is the University's legacy guest Wi-Fi option that allows Pitt students, faculty, and staff to sponsor temporary accounts for their visitors on campus.
Where Will You Be? Indoor/Outdoor and Regional Campus Coverage Areas
Eduroam, Anyroam, and PittNet Wi-Fi networks provide coverage for the Pittsburgh and regional campuses. All three networks can be accessed in academic and administrative buildings on all campuses. All services are also available in the residence halls of the regional campuses and in the campus shuttles and select outdoor areas on the Pittsburgh campus.
For guests of students in Pittsburgh campus residence halls, students can add a guest's device to their MyResNet account temporarily for Wi-Fi access while they are in the residence or dining halls.
Why Are You Visiting? Convenience for Academic and Non-Academic Visitors Alike
Each network option is appropriate for different guest affiliations:
When Will You Need Access? Long-Term and Temporary Access
Visiting lecturers, researchers, or students who will be on campus for several months or semesters should use Eduroam or Anyroam. (Eduroam access is unlimited, as long as the person retains valid credentials with their home institution, and Anyroam access is valid for up to a year.)
PittNet Guest Wi-Fi accounts, on the other hand, are only valid for the amount of time set by the sponsor, up to a maximum of 30 days.
How Do You Connect? Gaining Access to Pitt's Guess Wi-Fi Networks
Each network has different access requirements, from passwords and account sponsorship to device setup. Be sure to tell your visitors how to connect to Wi-Fi while here at Pitt. (detailed instructions)
Eduroam: Connecting to Eduroam is simple. Visitors from a participating institution should just select Eduroam from the list of available Wi-Fi networks, and log in with their home institution's username and password. Boom, done. No additional device configuration is needed, nor will they need unique Pitt login credentials.
Anyroam: Anyroam does not require a password at all, but visitors need to configure their devices for Anyroam the first time they arrive on campus. To configure their device, users should select the GUEST-WIRELESS-PITTNET network. From the login page, click Register Your Device for Anyroam under Option B: Anyroam, and follow the prompts to install the certificate. Once a device is set up, it will automatically connect to the Anyroam network on campus.
PittNet Guest Wi-Fi: Guests need to be sponsored by a Pitt student, faculty, or staff member to access this network. Requests can be submitted online 24/7. Once guest access is granted, users simply select the GUEST-WIRELESS-PITTNET network and log in with their email address and Pitt password. Guest access can be requested by either the Pitt sponsor or the guest:

Sponsor requests: Log into guestwireless.pitt.edu/guest and click on Create New Guest Account. Fill in the requested information and click Create. Your guest will receive an email/text message with their temporary Pitt password.
Guest requests: Connect to the GUEST-WIRELESS-PITTNET network and select Request Access from the login page or go directly to guestwireless.pitt.edu. Scroll down to Option C: PittNet Guest Wi-Fi, fill in the requested information, and click Submit Request. The site will send an email to the sponsor. As soon as the sponsor confirms the registration, users are sent an email/text with their temporary Pitt password.
Get Ready to Welcome Campus Visitors
Get to know our guest Wi-Fi options now, so you can welcome visitors when it is safe to do so! Learn about Eduroam, Anyroam, and PittNet Guest Wi-Fi so you can direct people to the right option when they come to campus.
-- By Karen Beaudway, Pitt IT Blogger