You are here
Download This: 9 Apps to Install Today
Monday, August 26, 2019 - 11:54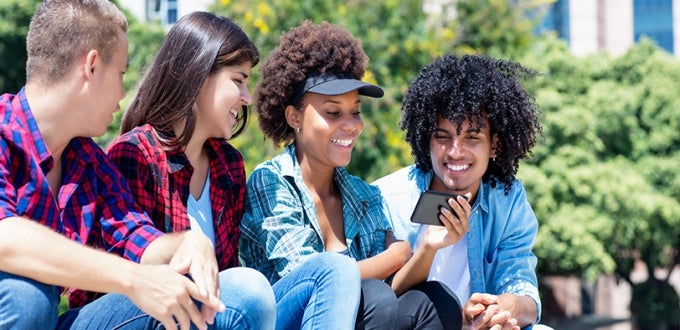 Welcome back to campus, folks! In last week's blog, I pointed out the free software and mobile apps you can get for no cost. So, before the semester gets too busy, here are the 10 apps you should definitely get this week! After each one, I note where to get it:
Stay in the Know
Pitt Mobile App
Like a portable guide to Pitt, this app has an interactive campus map; library, computing lab and dining hall hours; campus event calendars and athletic schedules; shuttle schedules; and even lets you check which residence hall washing machines or dryers are free. Super convenient. (PAC)
Protect Yourself
Antivirus and Anti-Malware (Malwarebytes)
These apps detect and protect your setup against malicious software that can slow or disable your computer or be used to steal your identity. Install them both. Now. Please. (SDC)

Password Manager (LastPass)
The stronger your passwords, the better. But remembering them all is a pain. Password Manager generates complex, random-character passwords and stores them, and can then autofill login screens. You only have to remember the one master password. (SDC/PAC)

Pitt Passport Multifactor Authentication (Duo Mobile)
Multifactor authentication adds another layer of security to your online accounts. First, enter something only you know (your username/password), and then verify your identity with something only you have (your mobile phone) using the Duo app. (PAC)
Manage Your Academics
Learning Management System (Canvas)
This app lets you access class assignments, view grades on papers and tests, join virtual class groups, collaborate on group projects, and message your instructors and classmates. (PAC)

Student Information System (Pitt PS Mobile/PeopleSoft)
Pitt PS Mobile is super convenient for scheduling and academic planning. It lets you browse the course catalog, search and register for classes (by class day, time, or subject), add or drop courses, view your current schedule, and access mid-semester and final grades. (PAC)
Do Your Work
Microsoft Office 365
You don't actually need to download Office; you can just log into Office 365 and work online. If you want a local copy (recommended), all you need to do is log in and click the Install Office button. If you want to work on files from your phone or tablet, download the Office 365 mobile apps. (SDC/PAC)

Pitt Print (Pharos)
You can use the Pitt Print web app to print files from your computer. But that can be a hassle on your phone or tablet. The mobile app is especially useful when you're on the go and realize you've forgotten to print something. (PAC)

Cloud Collaboration (Microsoft OneDrive)
OneDrive lets you access files from any device, so you can view, print, or work on them wherever you are. (SDC/PAC)
What app can you not live without? Let me know in the comments below.
By Karen Beaudway, Pitt IT Blogger