Wednesday, May 1, 2019 - 11:40
An enhanced version of Accounts Self-Service (accounts.pitt.edu)—the website used for managing your University Computing Account, email preferences, and multifactor authentication devices—is available. Key benefits include:
A mobile-responsive interface that makes it simple to perform common tasks from any device.
Accessibility enhancements to help ensure a positive experience for all users.
Sneak Peek
Below is a quick preview of the redesigned interface: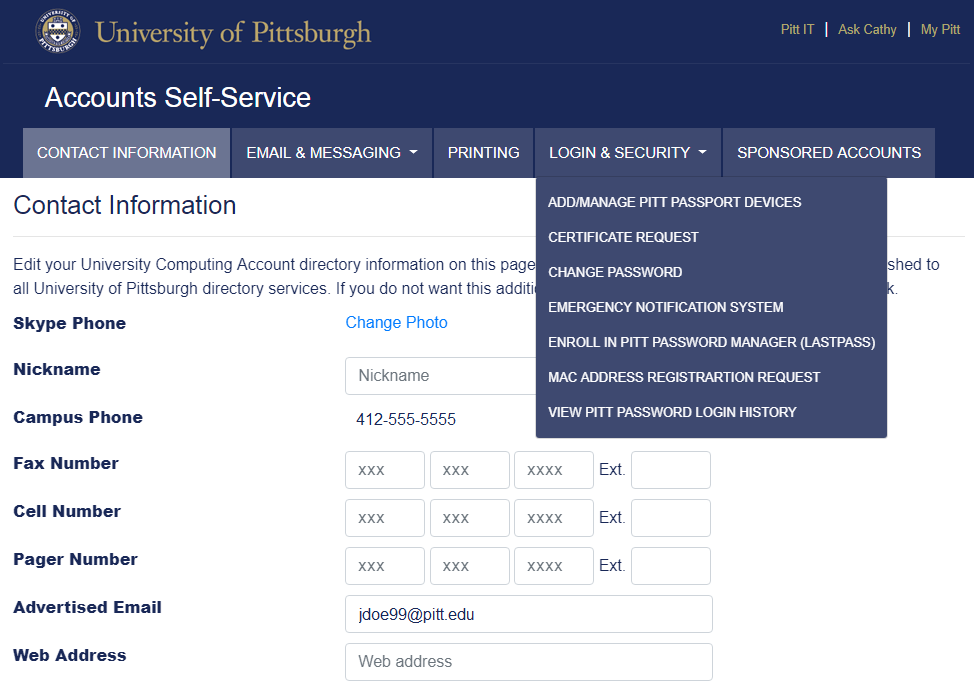 A Note for Administrative Users
Responsibility Center Account Administrators and other users with elevated permissions can access administrative features through a separate website at https://admin.accounts.pitt.edu. A link to the administrative site is also available on Accounts Self-Service.
Please contact the 24/7 IT Help Desk at 412-624-HELP (4357) if you have any questions regarding this announcement.