My Pitt Video: How to Batch Upload Video Files (with Unison)
There are two different ways to upload already existing video files into Unison:
Upload from the New Session page (only allows one video file to be uploaded at a time).
Launching the editor in Composer (allows for multiple video/presentations files to be uploaded).
How to Upload video files from the New Sessions page:
1. Click "All Folders" or "My Folders" on the left hand column and choose the Folder where the session will be created.
2. Click the "Create" drop-down menu on the top panel after choosing your folder.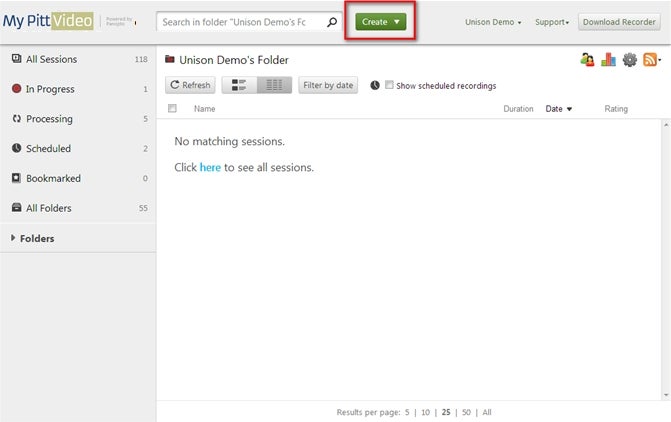 3. Choose "Upload video".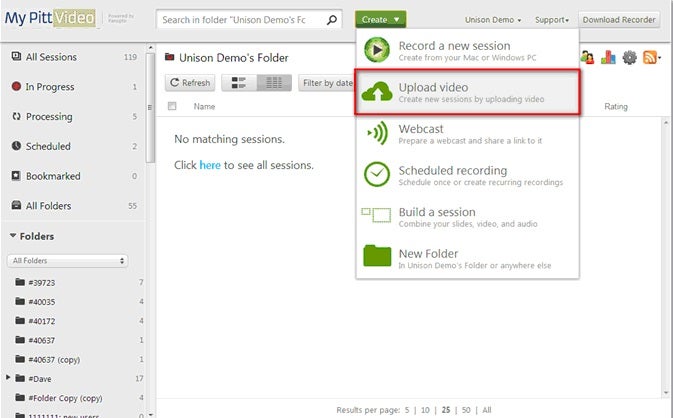 4. Under Actions - drag and drop in the video file or click "Browse" to select the file.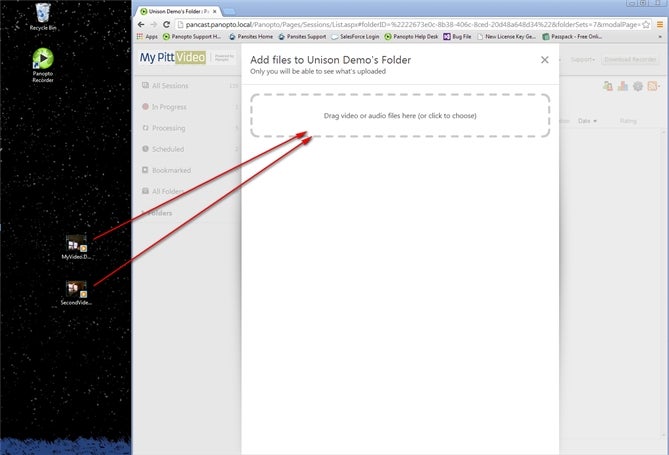 5. Wait for Uploading/Processing to finish. It may take a while based on the size and amount of files being uploaded.
Uploading: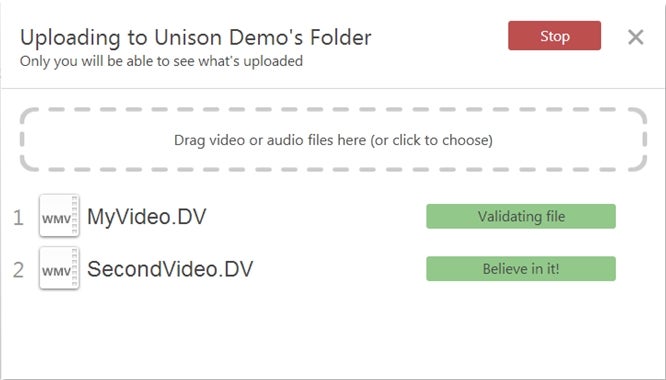 Processing:
6. Once processed, the session can be edited right away. Once the publishing completes, you will be notified that it is safe to close the window and perform other tasks.